Brianna and Zenia Learn to Sew on their bernette 12 Sewing Machine
Mary Beck, from The Sewing Room in Tucson, Arizona shared this photo with me:
"I just had to share this photo. Brianna and Zenia came in for their bernette 12 mastery class today. Their grandmother has been teaching them to sew and it was time for them to have their own machine. Here they are with their bernette 12 sewing machine and projects they made with grandma."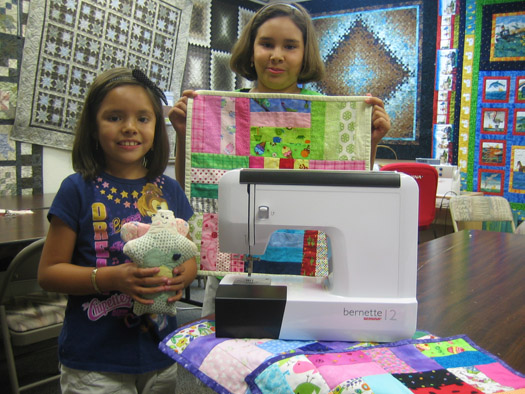 So, to all you grandmothers and aunts out there… Wouldn't a machine and sewing classes make a great birthday or holiday gift? And the best part – just think of all the wonderful memories you'll make!
Techniques

sewing
What you might also like