"Since 1893, BERNINA has been at the forefront of producing state-of-the-art sewing, embroidery and quilting machines, software and accessories," said Hanspeter Ueltschi, fourth generation owner of BERNINA International.  "We proudly recognize September as National Sewing Month and encourage everyone, from avid sewers to beginners, to explore their creativity and visit an authorized BERNINA Dealer for inspirational ideas and innovative products."
September is National Sewing Month, a time to celebrate the importance of home sewing and share our love of sewing with others. We are celebrating by sharing a bit of our own history and passion for sewing. Did you know that BERNINA is still owned by the family that founded the company over 100 years ago? BERNINA's founder Karl Friedrich Gegauf invented the world's first ever hemstitch machine in 1893, a machine that could sew 100 stitches per minute. The first BERNINA home sewing machine, the BERNINA 105 was introduced in 1932 by the founder's sons, Fritz and Gustav Gegauf.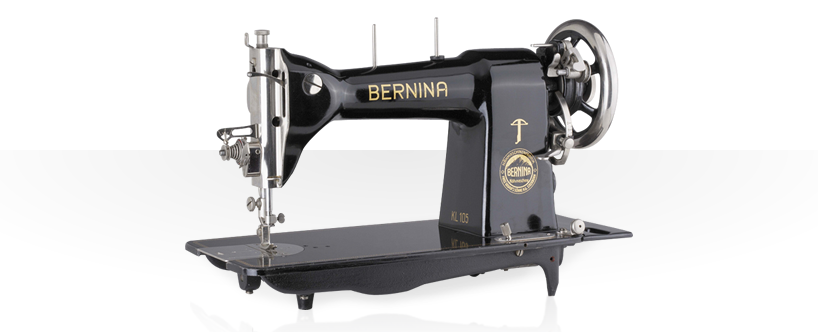 Through four family generations BERNINA has continued to invent new ways to make home sewing easier and more rewarding, like the patented knee lift technology of the Free Hand System, integrating computerized technology into BERNINA sewing machines, and the motion-sensing BERNINA Stitch Regulator. Our revolutionary BERNINA 8 Series sewing machines offer one of the largest work spaces available, and include new features like being able to switch back and forth between sewing and embroidery  without having to remove a module (BERNINA 830 only), the built-in Dual Feed to help sew hard to manage fabrics, and the jumbo bobbin for more stitching between refills. And we continue to strive for the quality and Swiss precision that our founder Karl Fredrich Gegauf made famous in his first hemstitching machine. Keep your eyes peeled for coming news of our new 7 Series sewing machines, including the new B9 Hook system with a bobbin that holds 80% more thread that our standard bobbins. You can learn more about our history at the BERNINA .com website.