National Sewing Month: Angee Turner
To celebrate National Sewing Month in September, BERNINA is shining a light on a special group of creative makers. Within National Sewing Month we will feature a different person who brings a unique point of view to everything they create. Whether its quilts, garments or accessories, we are positive the talent of this group will inspire you to push your creative limits.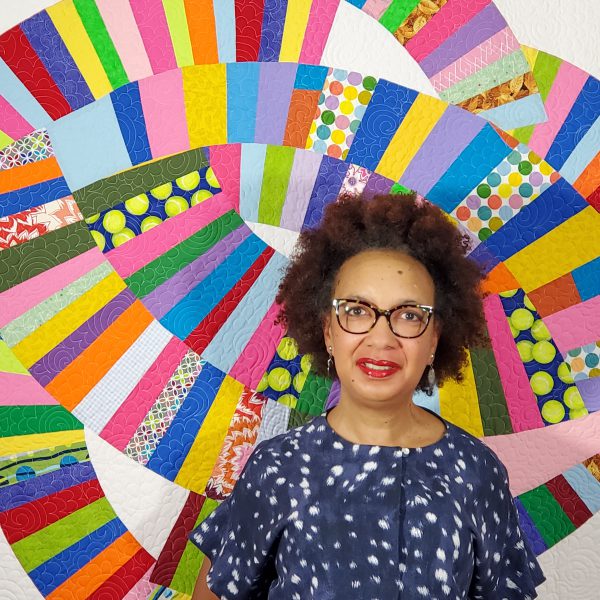 BERNINA of America is happy to introduce you to Angee Turner, a fabulous quilter and sewist.
Angee started her creative journey by learning how to sew at a very young age. She began quilting after noticing her grandma's old quilts had begun to fray. She then started using the scraps from her all her sewing projects to create squares. After learning how to properly stitch and the different kinds of bedding, the final product ended up being a king-size quilt, which is super impressive for a novice quilter.
Angee's passion for quilting only grew stronger. A librarian by day, Angee relied heavily on books to help her learn and sharpen her quilting skills. Through consistent practice and unwavering confidence, Angee kept quilting until she mastered the skill and found her own signature style.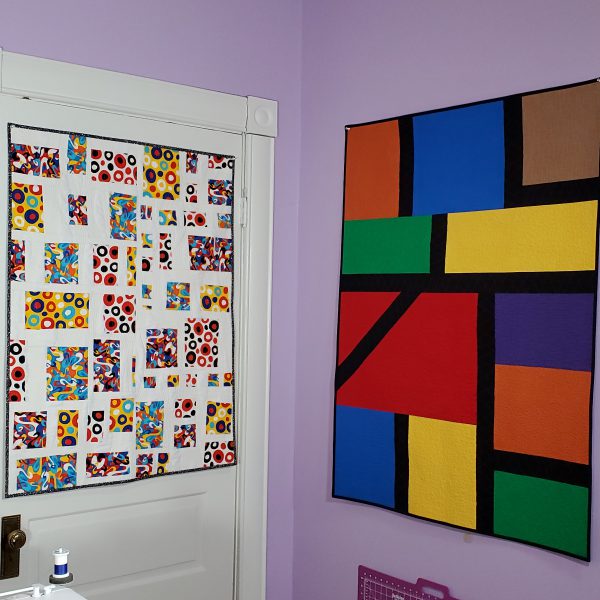 Throughout Angee's creative evolution, one thing has remained constant: you will never see her create something beige. Angee has a deep love for bright colors and bold patterns. Even her earliest quilts involved vibrant colors that could be spotted from a far distance. Angee prides herself in quilting joy. She never grows tired of people telling her they can feel love and joy in each quilt because this is what she is tries to evoke with everything she creates.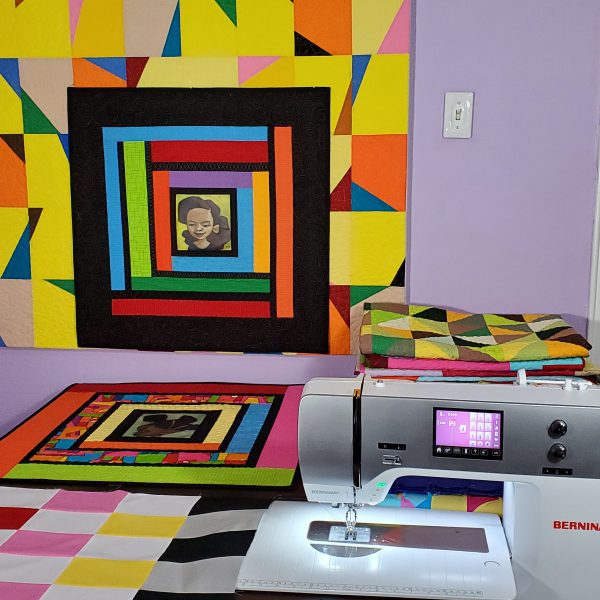 For Angee, sewing and quilting bring her peace. This is why she has to sew something every day. Even on her worst days, she can sit down at her machine and tranquility surrounds her.
Whether you are making a quilt or a garment, Angee believes there is magic in taking fabric and making something special. Ultimately, she believes the little things we make are what will matter in the end.
To learn about Angee and to view her quilts, please visit her Instagram. If you would like to order a quilt from Angee, she encourages you to reach out to via direct message on Instagram or contacting her via email at a[email protected]. She hopes to have a website launched soon.
Used Products
What you might also like
One comment on "National Sewing Month: Angee Turner"