Not to cause a panic or anything but you DO know Christmas is almost here? 🙂 

Have you tried the Bucket Brigade pattern by Atkinson Designs?  The mini is perfect for embroidering and holding sewing stuff. I made a LOT of these for Christmas presents. They sew up really fast. I also made plain ones – just two fat quarters for the mini buckets! – and filled them with soup and snack mixes.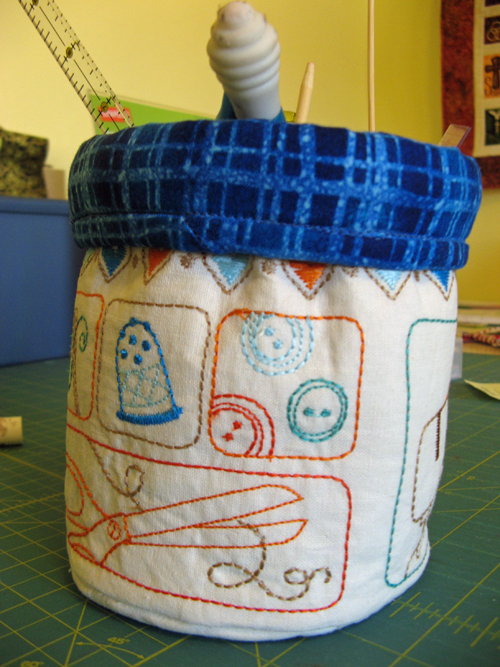 The embroidery on this bucket is from OESD's Sew Charming Shapes collection # 12465, available from your local Embroidery Design Studio dealer; find a local dealer at embdesignstudio.com.