I love buttons. When I was about 12 I made a denim hat – the perfect place to display my small button collection. And now I'm collecting again – I found these cool "sewing buttons" at a BERNINA event earlier this summer, and my new serged t-shirt bag was just what I needed for showing them off. (I'll tell you more about my bag in a future post.)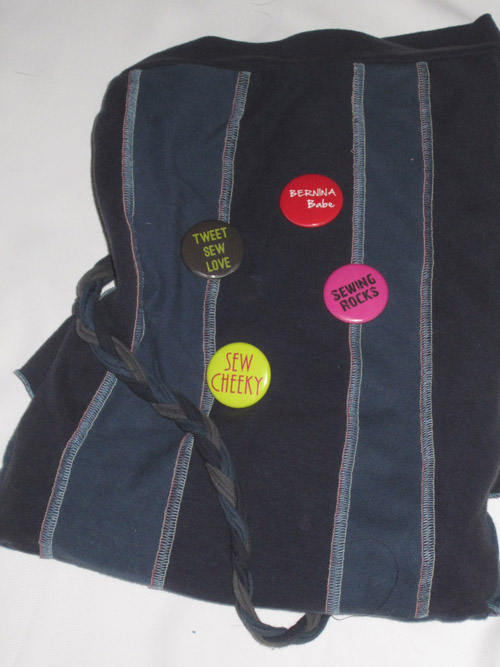 Mary Beck, The Sewing Room, Tucson, Arizona, put buttons on her new bag, too, and it's awesome!
I loved the "sew" buttons they had at BU. I needed a new lunch tote to match my new coffee mug, so I used V6 to do the lettering and the cutwork tool to set up the circles for cutting and stitching. The patterns is "Let's Do Lunch!" from Tammy Tadd Designs. So now I can eat lunch in style!