Meet the Experts: Kay Hickman
Meet Kay Hickman, Educator and Trainer for BERNINA of America, Inc. Her blog posts include "Blooming" Chrysanthemums, Fuse & Fleece, Sterling Monogram "Love" Pillow, and Sweatshirts "with Decorations." Kay lives in Edmond, OK, near Oklahoma City.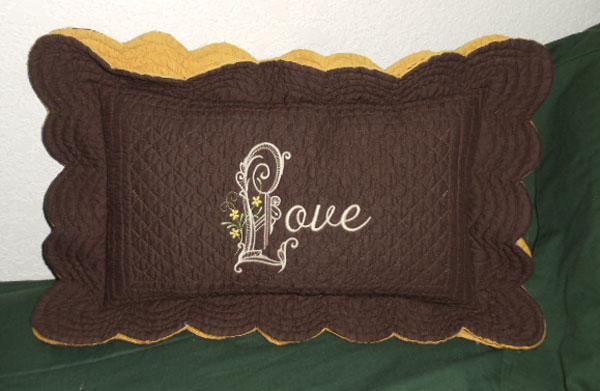 • When did you learn to sew?
I grew up on a farm near a small town in Oklahoma called Prague. When I was a very young girl I "made" clothes for my doll. I wasn't allowed to use the sewing machine at that time, but I drafted patterns for my doll. (Okay, actually they consisted of long rectangles with holes cut for the armholes… but hey, it worked!) Later my mother encouraged me to sew and I started making my own clothes (I was probably around 13 when I made my first wearable outfit.) I bought my very first sewing machine the year I started college and made all my clothes.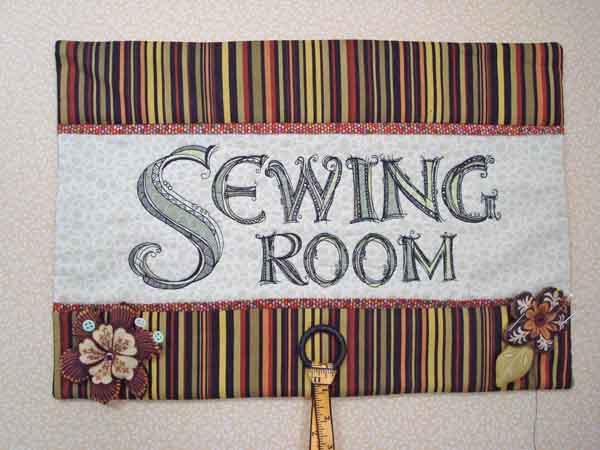 • Tell us a little about your "sewing journey" since then.
I was fortunate to be able to be a stay-at-home mom with my girls when they were little. I stitched lots of little ruffled and pintucked dresses! About 25 years ago I took a free-motion sewing class, and loved it. That was when I started monogramming and free-motion sewing for extra cash. Later I took a community education sewing class, and it was there that I saw my first BERNINA sewing machine. I had always heard how well they stitched, and I was convinced when I saw how well they operated in class. I purchased my 930 three weeks into the class!
Later I developed and taught adult serger evening classes at our vocational technical school. I had an opportunity to work with a lot of sergers of all makes and models. I also worked part-time for BERNINA of OKC as a serger instructor and a salesperson. I started working for OESD in 2002. It was there that I learned a LOT about machine embroidery, stabilizers, and designs. I was in charge of creating projects and writing instructions for them… 2 to 3 for every collection, sometimes as many as 10 or 12 projects a month. I also tested stabilizers, threads, needles, and lots of other embroidery-related items. I traveled around the United States presenting stabilizer programs, helping consumers be better able to pick the perfect stabilizers for their projects.
I was Director of Education for OESD until the OESD Education Department and the BERNINA Education Department merged in 2009, when I became an Educator/Trainer. A great deal of my time is spent as coordinator of the All About Machine Embroidery (ME) program, a virtual class that is presented monthly in dealers' stores all around the United States.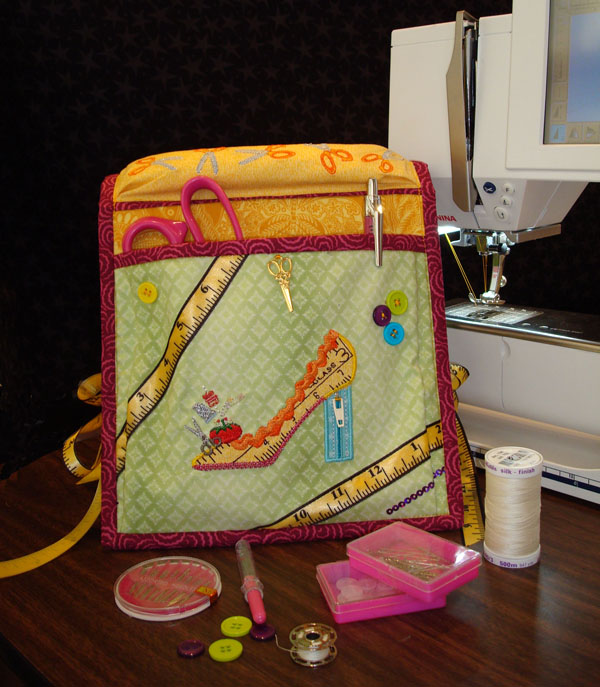 • What have you been sewing recently?
I just finished making covers for an e-reader for the All About ME program. They turned out great! Loved the embroidery designs, and they were so much fun to make. With BERNINA University coming up in July I'm working on projects for that. One will be a pillow and the other a wall-hanging.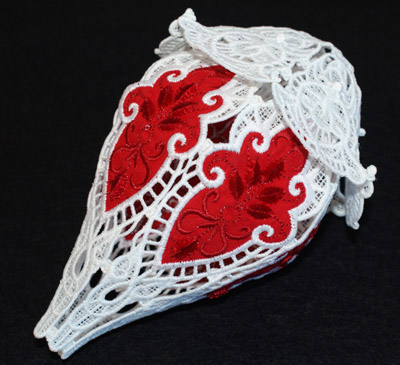 • What do you like most about sewing?
When my children were small I considered sewing my "done" thing. There were meals to cook, dishes to wash, vacuuming to do, laundry to wash and dry – all things that had to be repeated over and over. But when I finished an outfit – it was DONE! And I could enjoy looking at the finished creating knowing that it would not end up on-done!
• Where do you sew? What machine do you currently sew on?
I sew in a 10′ x 11′ bedroom. Boy, I wish it were bigger! Every square inch is utilized. But it seems to serve my needs pretty well. My favorite part is the closet. It has a floor to ceiling with plastic drawers so that I can keep everything in place. Each drawer is labeled so I know where it goes.
I switch between the BERNINA 580E and BERNINA 830. They both have the absolute check feature, which is INVALUABLE for embroidery. The BERNINA 830 has the extra sewing space, but the feature I REALLY like it that the foot automatically raises and lowers for certain tasks.
• What is your favorite sewing tip/tool?
Pressing! Pressing a project as it is being made can make a world of difference in how it turns out. My favorite tool would be my point presser/clapper. This makes creases look so much better. I don't know what I would do without it. 
My favorite machine accessory has got to be Edgestitch Foot #10. It has a metal blade that extends in front of the foot, which makes it PERFECT for stitching-in-the-ditch and edge-stitching.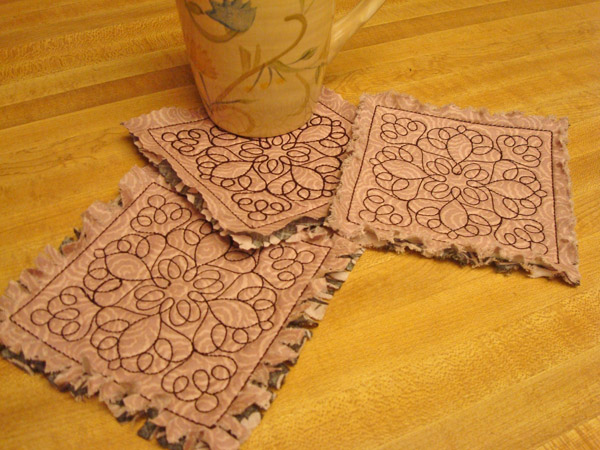 • When did you start embroidering by machine?
I embroidered and monogrammed by machine — freehand — when my girls were small. Years ago, while I was working for BERNINA of OKC, the deco 500 came out. It was so exciting to see the machine stitching the designs out! I never thought I'd be working with embroidery software. (I still remember the day when a computer was the size of a room!) I haven't stopped embroidering yet! It was only after I started working at OESD that I began using embroidery software. I am amazed at how easy it is to use once you know a few basic things.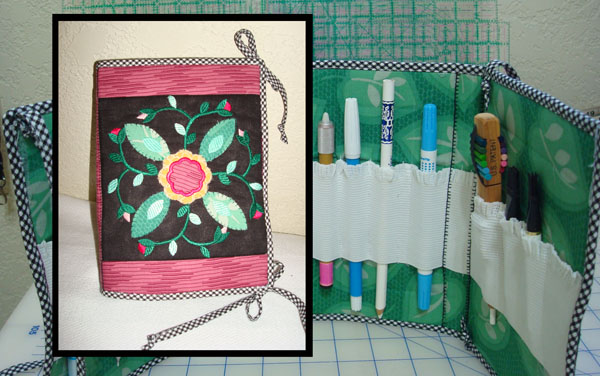 • What else should be know about you?
I'm the grandmother of the six most beautiful grandchildren in the world (and one more on the way)! I get excited when I teach or monitor a class and see the students get excited by embroidery. And there are times when I really do give my sewing machine a hug. 
Techniques

embroidery, sewing
What you might also like