Meet the Author: Debbie Cacciamani
Meet Debbie Cacciamani, BERNINA Resource Teacher in District W, the Pacific Northwest. Debbie's Spiral Pillow with a Twist – with step-by-step instructions – was recently posted here at WeAllSew.com, and her technique for creating bobbinwork-embellished piping is featured in the next issue of Through the Needle ONLINE magazine (Issue #13).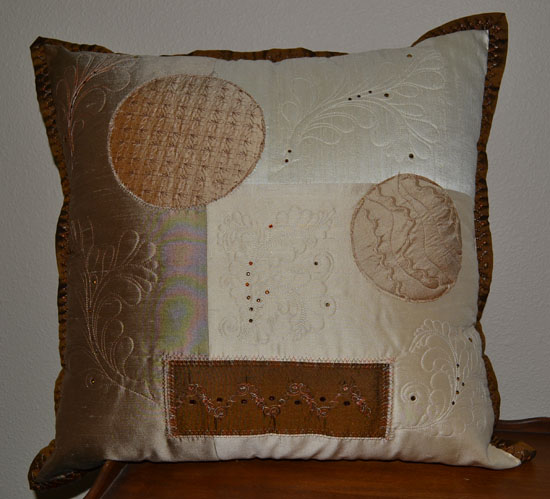 • When did you learn to sew?
I've been sewing since I was ten years old. It has always been a passion. My mother taught me to sew – she was a wonderful seamstress. I made a lot of clothes when I was a teenager. It was a fun thing that my Mom and I shared.
• Where do you live? What do you like to do?
I lived my entire life near Pittsburgh, PA (Go Steelers!), and last year moved to Portland, OR. I guess it was time for a change!
Most of my free time is sewing and embroidery – just like work time! I also enjoy movies and concerts, oh, and American Idol!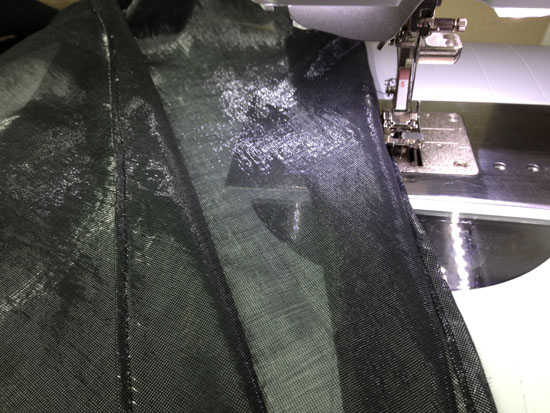 • Tell us more about your "sewing journey" and becoming a resource teacher.
I have a degree in Nursing, worked as a critical care nurse for ten years, and was a stay-at-home mom for awhile. In 2002 I became a BERNINA dealer. Now I'm a BERNINA Resource Teacher in District W (the Pacifice Northwest). When I moved to Oregon, I contacted the BERNINA District Manager for the Northwest. Honest, I felt like I was jumping off a cliff and didn't know how hard the landing was going to be. But thanks to the fabulous District Manager, Becky Keck, I've been given the opportunity to share what I love about BERNINA with stores and customers alike. I am so blessed. Currently, I offer several "Try Before You Buy" events, especially on the BERNINA 830 – I just love that machine! I've worked with the BERNINA marketing department a few times as well, creating some stitched samples for their promotions.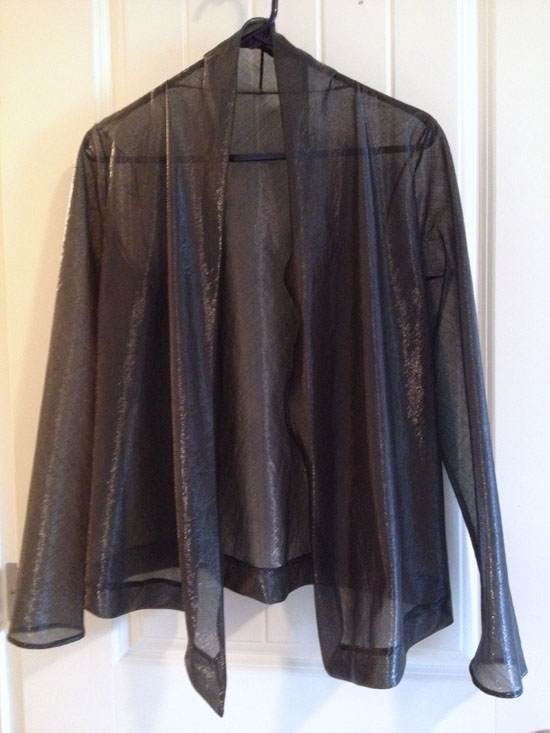 • What do you like best about sewing?
It is always a surprise where my sewing takes me. It is relaxing and fun, but mostly I love the creative process… how one thing merges into another, redefines itself, and what I thought I had planned becomes something different. I just love how it evolves and changes.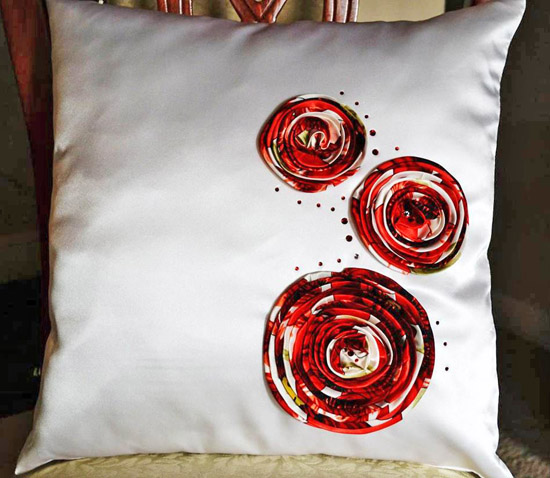 • What have you been sewing lately?
The "Chloe" quilt designed by Nina McVeigh. This quilt is embroidered and quilted on the BERNINA 830. There was quite a bit of embroidery software work using BERNINA DesignerPlus Embroidery Software 6. I chose to make this quilt just as it was in the instructions, which I never do! But it was so beautifully asymetrical… there was nothing to change. It was already perfect! While stitching the quilt there was a moment when I finally "got it" – Virtual Positioning and Absolute Check were the most valuable features to me!
Another favorite is a simple placemat I made for one of my presentations, which I changed by adding several techniques. One was bobbinwork on piping. Another was decorative stitching while changing the balance of the stitch, and yet another was quilting the placemat with the BERNINA Stitch Regulator. So many techniques and so little time!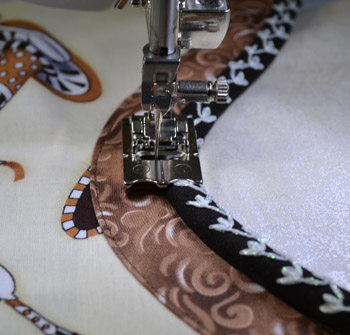 My next project will be an ivory silk quilt completely quilted in the embroidery hoop. And each design is done in the Jumbo Hoop, and they are positioned exactly next to each other using Virtual Positioning. Yet another example of what I love about my fabulous BERNINA 830.
• Where do you sew? What machine do you currently sew on?
I would love to have a huge sewing room, but no, mine is about 10′ x 12′. I have a slat wall with my notions, rulers, and some thread. The closet is mostly fabric. Of course, there's also my cutting table and my BERNINA 830. Sometimes, when I need more space, I move everything to the dining room and just take over the whole first floor.
I love my BERNINA 830! My favorite feature is Virtual Positioning. It allows me to absolutely check exactly where each stitch in in my embroidery design. I know where it will land on my fabric, without fail. There is no more "almost,"nearly," or "not quite" positioning – it is exact to the stitch! This one feature is so valuable during the embroidery process. I also sew on a BERNINA artista 640E and a BERNINA 580E. My serger is a BERNINA 1300MDC. It is great fun to use them all at once! I have several other older BERNINA machines, but I do not sew on them as much anymore.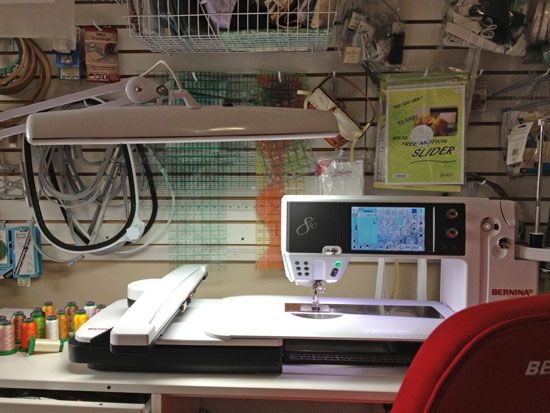 I have two "helpers," Murray and Mira.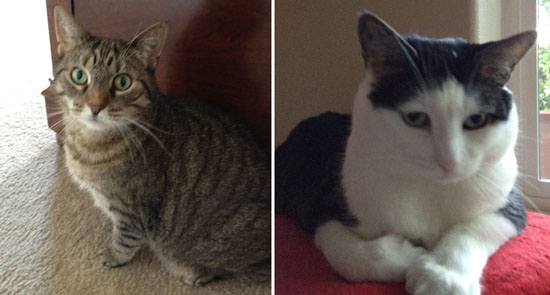 • Do you have a favorite sewing accessory?
Where do I begin? There are so many! Pintuck Foot #32, Clear Reverse Foot #34C, the BERNINA Stitch Regulator, Double Cord Foot #60, Freemotion Couching Foot #43… oh, and Eyelet Embroidery Set #82/92. And the new Binder Attachment #88!
• What advice do you have for WeAllSew readers?
I'd tell everyone to step outside their "sewing" box… change it up, try new techniques and new applications. If you have not tried embroidery or free-motions stitching or even pintucks, then take a class and expand your creative toolbox or go to your local BERNINA dealership and attend a sewing event. Be inspired! Don't limit yourself to your current comfort zone. "Life is too short not to have fun every day."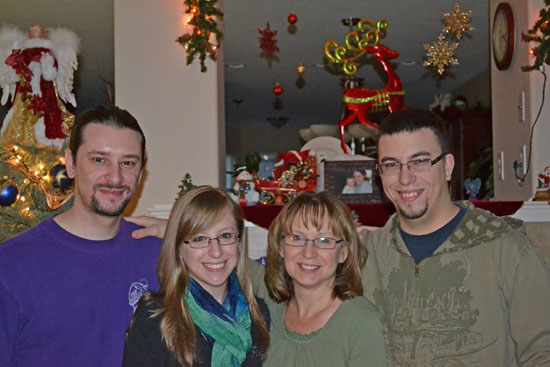 Projects

home décor, pillow

Techniques

sewing
What you might also like
One comment on "Meet the Author: Debbie Cacciamani"