Days for Girls
Here's a note from Gail Garber, quiltmaker, teacher, author, birder, and BERNINA National Artisan:
My small quilt group, Designing Women, has undertaken several charity projects, but Days for Girls was quite different than any of our previous endeavors. This worthy group collects and distributes women's sanitary supplies to women in Third World countries, primarily Africa. Did you know that in these areas, girls must miss school and women must miss work due to their monthly menstrual cycle? It made all of us realize just how lucky we are to take these supplies for granted.
Days for Girls supplies four different patterns for pad holders, in different sizes, to meet varying needs. This is the simplest to stitch, the diamond shape. The organization also insets all the snaps that are used to hold them in place, so we didn't have to worry about that.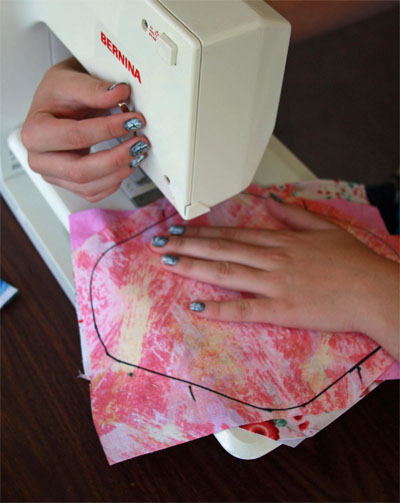 The Cutting and Organizing Crew: (left to right) Lisa Stewart, Pat Drennan, Mary Chapelle (who brought the idea to our group), Twila Bastian (our hostess for the day), and Debbie Caffrey.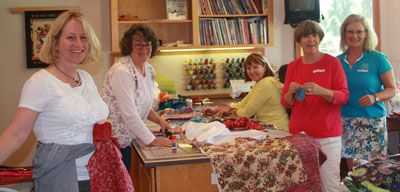 Cathy Combs concentrated on making flannel pads that would fit into the pad holders.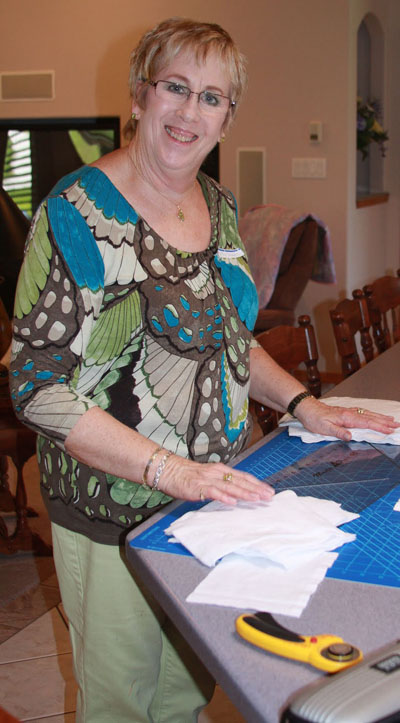 So did Cynthia Figueroa-McInteer!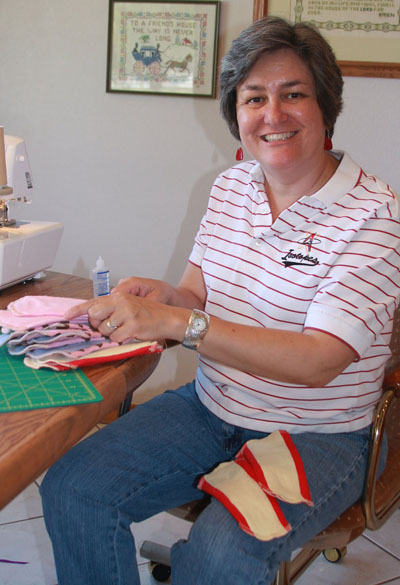 Five newbies joined our group for the "sew-in," including two teens. All of them are part of Hawks Aloft, the avian conservation group that I also head. From left to right: Amelia Porter, Lizzie Roberts, Rhianna Roberts, Chellye Porter, and Lindsey Porter.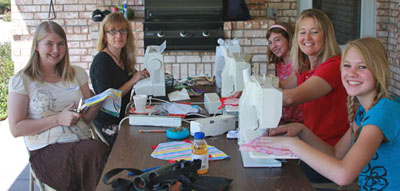 Here Lizzie shows off the cutest pad holder ever!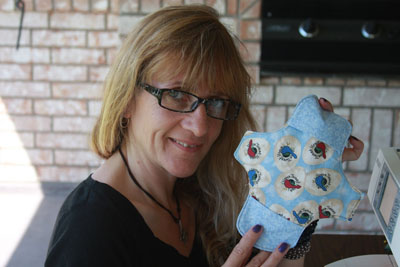 Amelia's pad holder is doubly cute!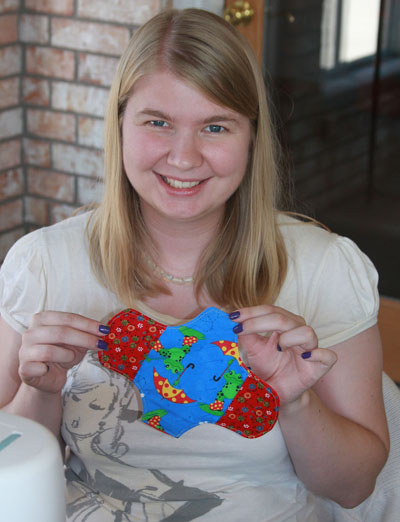 Anita McSorley took on the task of top-stitching the pad holders.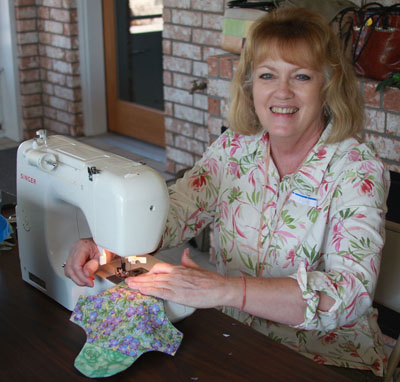 Ta Da! And here is our finished pile of pad holders, 150 in all. All made from scrap fabrics from our stashes. We also made a pad to fit into each pad holder.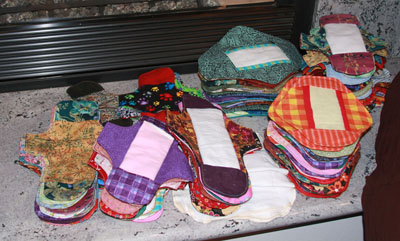 It was a great project, particularly meaningful for young American girls who learned more about the lack of basic sanitary supplies in some countries. Days for Girls supplies a goody bag that contains two pad holders, ten pads, and also soaps and other hygiene supplies. Check out their website and think about having a sew-in with your group. You will be glad you did!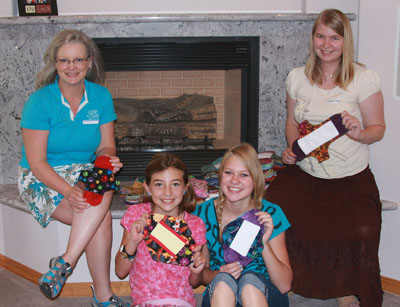 Techniques

sewing
What you might also like