Meet the Experts: Stacy Schyler
Meet Stacy Schlyer, a self-taught sewer who has truly embraced her passion and become an undeniable fabric junkie. She dabbles in at least one sewing-related project every day (life needs that extra spark of creativity!) and shares her sewing adventures on her daily blog, www.stacysews.com. Her recent blog posts for WeAllSew include "Mug Rugs," "Maxi Skirt," "Eye Spy Bags," and "Online Fabric Shopping."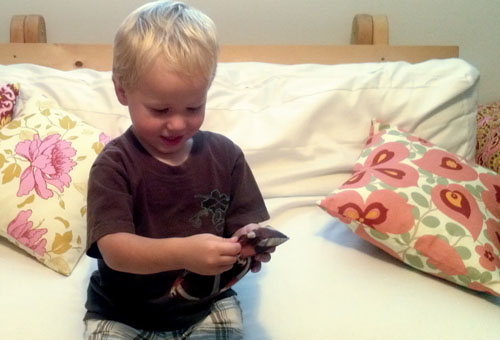 • Do you remember your first sewing experience?
My mom told me that when I was very young I used to take fabric scraps and "design" clothes for my Barbie dolls using a needle and thread. However, I didn't use a sewing machine until I reached middle school and took a Home Economics class. The project was to sew up a sweatshirt, and unfortunately, it turned out dreadful! Consequently, I didn't touch a sewing machine again until after I had my daughter. I was determined to learn how to make my own children's clothing, accessories, toys and Halloween costumes…. and I've been sewing up a storm since!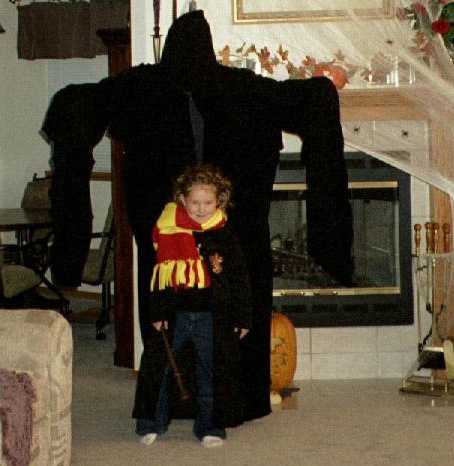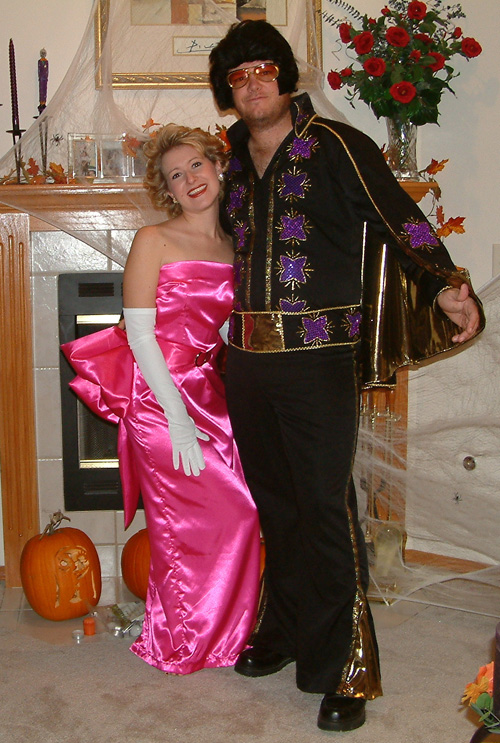 • Where are you from?
My father's job had us moving all over the midwest when I was younger, but we finally settled in Kansas shortly before I reached high school. I'm currently living in Wichita, Kansas with my husband and two children.
• What do you do for BERNINA?
I have been writing project tutorials for BERNINA of America for several years now and I absolutely LOVE it! Not only does it give me the opportunity to share some of my creative endeavors, but I have the opportunity to "play" with materials (like recycled billboard material) that I normally don't get to work with. I am also currently learning how to "spice up" my projects by adding embroidery – the possibilities are endless!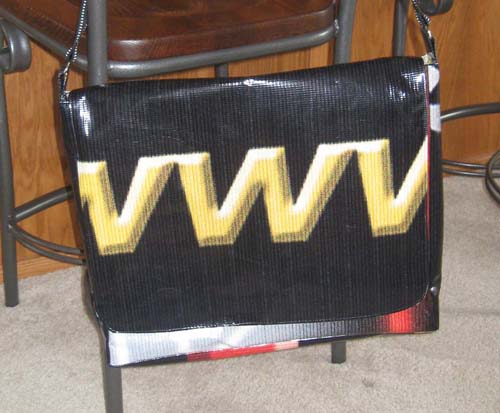 • What machine do you currently sew on?
I've been using the BERNINA aurora 440 QE and it's been a work horse! I've sewn everything from fine silk to billboard tarp and everything in between on it. I have also added a "new member" to my sewing studio: the BERNINA 580 – this is definitely my dream machine. I've had a great time learning new functions and stitches as well as using the embroidery module. Nothing is free from embellishment at my home anymore!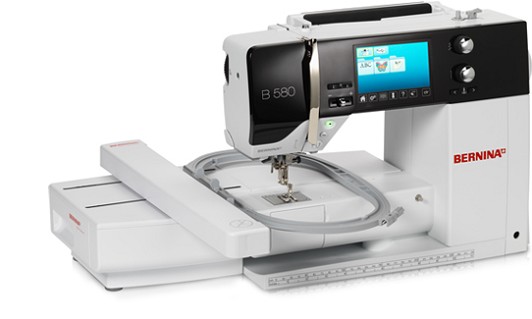 • What sewing projects do you plan to tackle next?
It seems as if I always have a huge "must sew" list. Currently, I'm working on a fun "bowling bag" style purse made from silver pleather, but I'm anxious to start stitching up a few summer dresses and swimsuits. I also intend to sew up a few wedding\bridal shower gifts (my favorite is a "Little Black Dress" apron) and have plans for embroidering a denim jacket (back, sleeves, etc.)!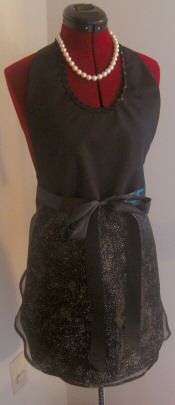 Be sure to visit Stacy's blog at www.stacysews.com!
What you might also like