Meet BERNINA Brand Ambassador, Mary, of Idle Fancy
Good morning, lovelies! My name is Mary Danielson Perry and I'm thrilled to be one of the newest BERNINA ambassadors and WeAllSew contributors. For the past five years, I've blogged at Idle Fancy, where I regularly geek out about vintage textiles, shirtdress construction, and floral fabrics. Additionally, I'm the co-founder of the Curvy Sewing Collective, a body positive sewing website for plus size and in-between size women.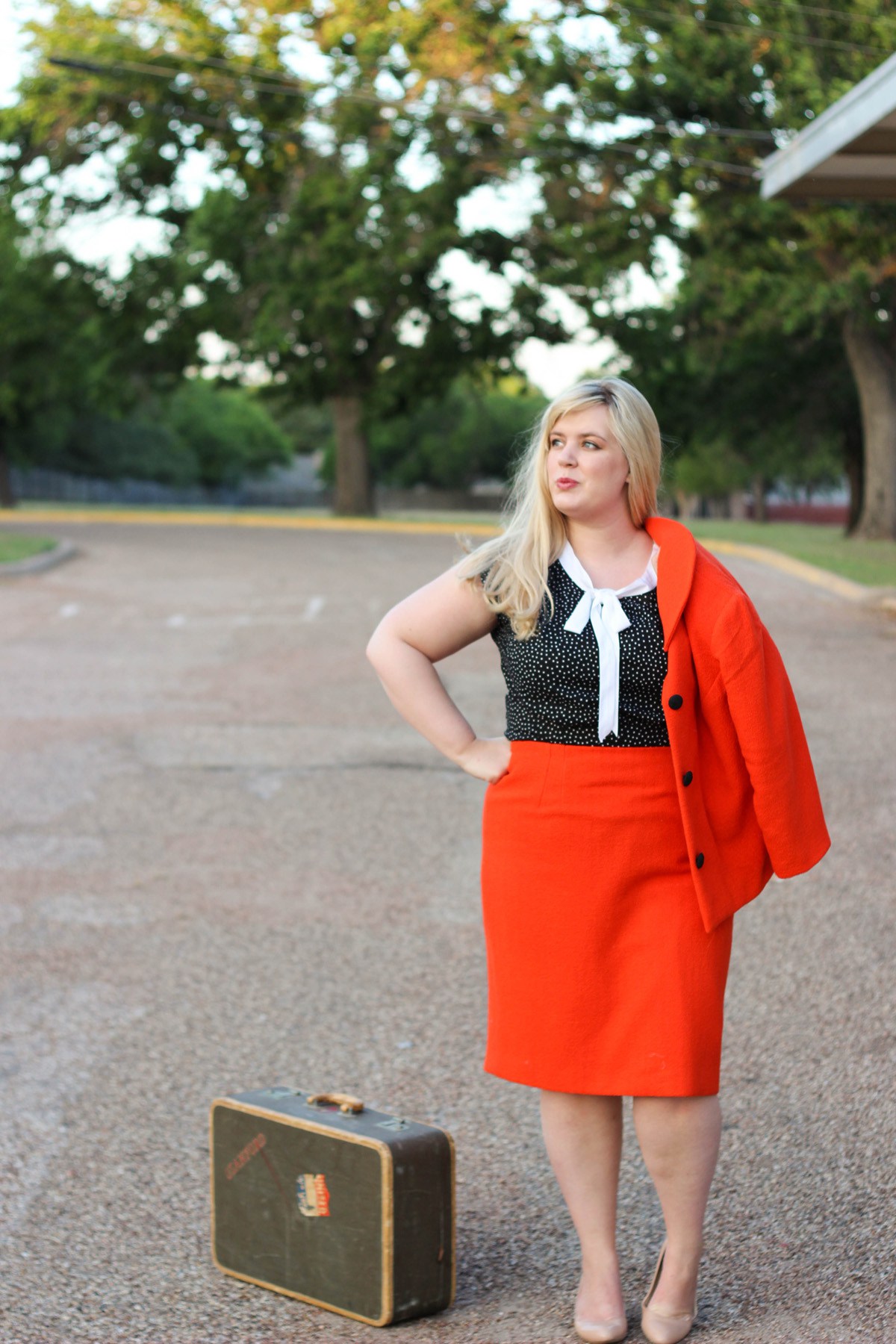 Sewing is something of a birthright, in my family. Every woman in my family sews, from my great-grandmother, who copied her wardrobe straight from Parisian fashion magazines, to my youngest cousin, who sewed her own Halloween costume last year. My grandmother taught me the craft, as well, but it didn't seriously take until college. After fruitlessly searching for an elegant, retro dress for a friend's wedding, I dusted off my old machine and decided to sew one myself.
That project was, of course, an utter disaster. It turns out silk taffeta and advanced Vogue patterns aren't kind to semi-beginner sewists! Who knew? Still, the allure of making beautiful clothes that would actually fit my body remained. I chose a kinder pattern, armed myself with intensive lessons, and set about conquering my new favorite hobby.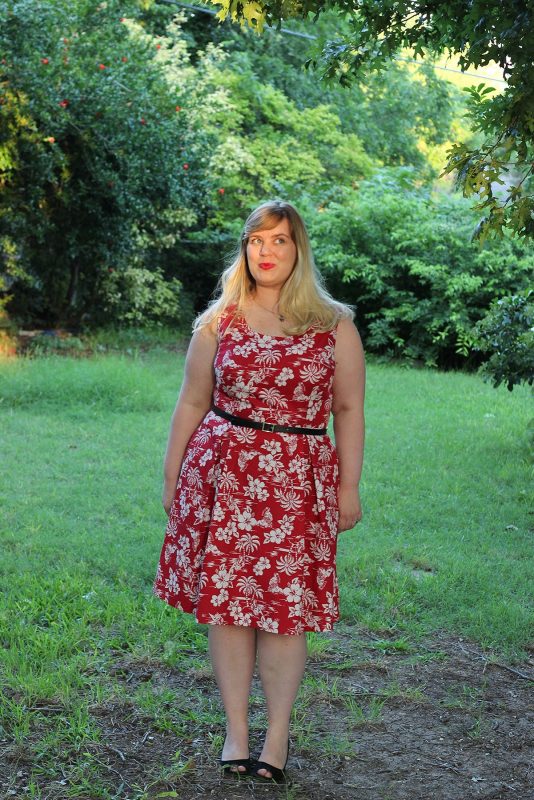 Almost a decade later, it's now an obsession. Sewing is what kept me sane through six long years of graduate school and what introduced me to fashionable, talented seamstresses from around the world. There's nothing I love more than turning on a podcast, grabbing a cup of tea, and sitting at my sewing machine for a few hours. The world fades away and I indulge in the kind of active creativity that feeds my soul and results in a gorgeous outfit.
On an another level, garment sewing is a practical act for me. My style trends toward vintage-inspired classics, with a heavy emphasis on shirtdresses and fit-and-flare silhouettes. As a ready-to-wear 14/16 with an exaggerated hourglass shape, however, shopping for clothes is an exercise in frustration. Invariably, if a garment fits my bust, it's too big in the waist or sack-like in proportions. Plus size fashion is improving, but not nearly fast enough for my tastes. Sewing allows me to make any garment, from a timeless Dior-inspired suit to a trendy off-the-shoulder blouse, that fits my body perfectly. With a few simple alterations, like Full Bust Adjustments, it's easy to take a pattern and make it my own.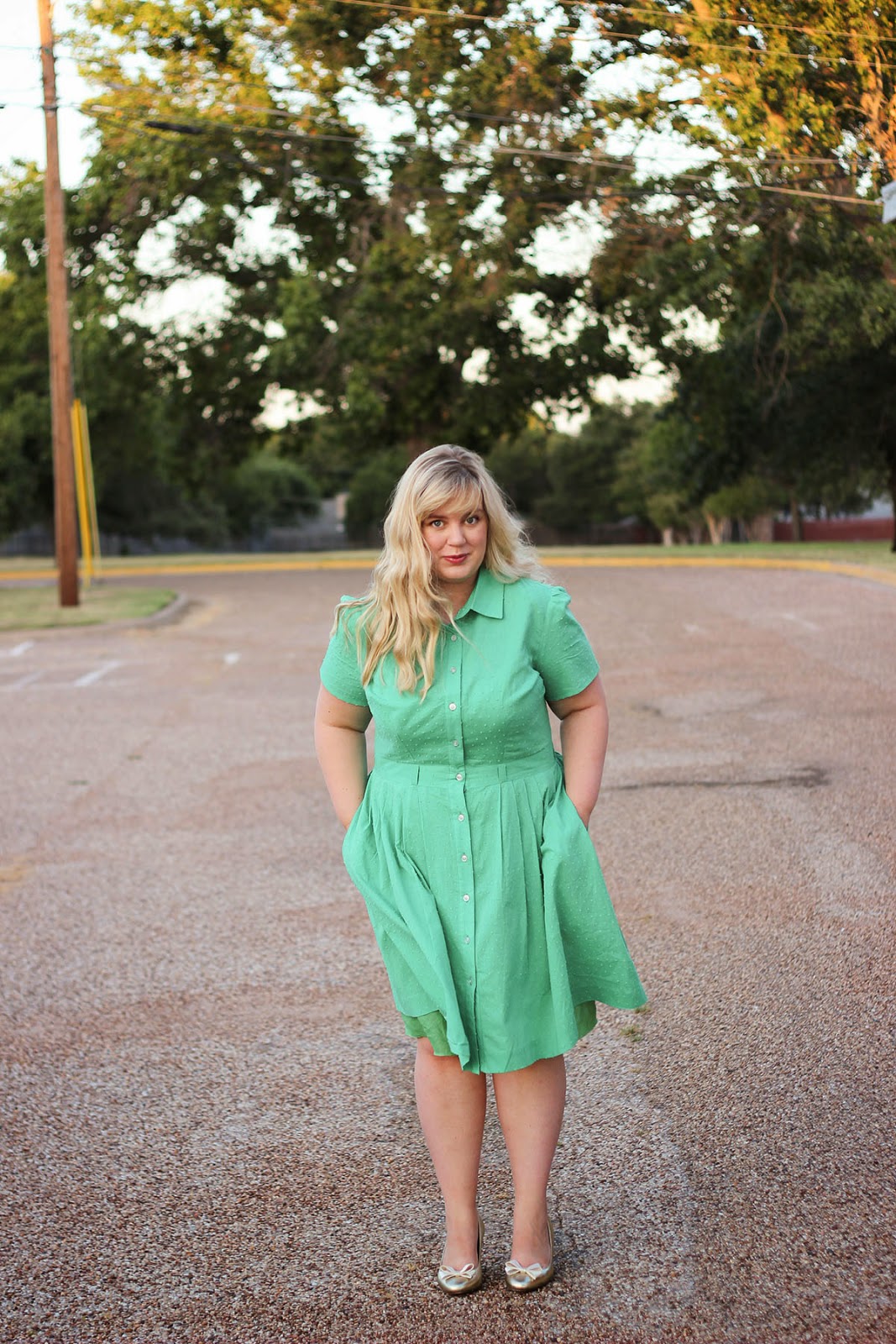 Apart from sewing, I'm also a writer and academic, based in central Texas. There, I live with my professor husband and our two mischievous dogs, Seamus and Remy. The only thing that dominates our house more than my fabric stash is our gigantic collection of books. They overflow from shelves and pile on end tables, everything from scientific histories to romance novels. My favorite authors list is too lengthy to name, but a few are Elizabeth Peters, Mary Roach, Julia Quinn, Christopher Moore, and Susan Elizabeth Phillips. I'm also a British TV junkie, amateur baker, and frequent traveler.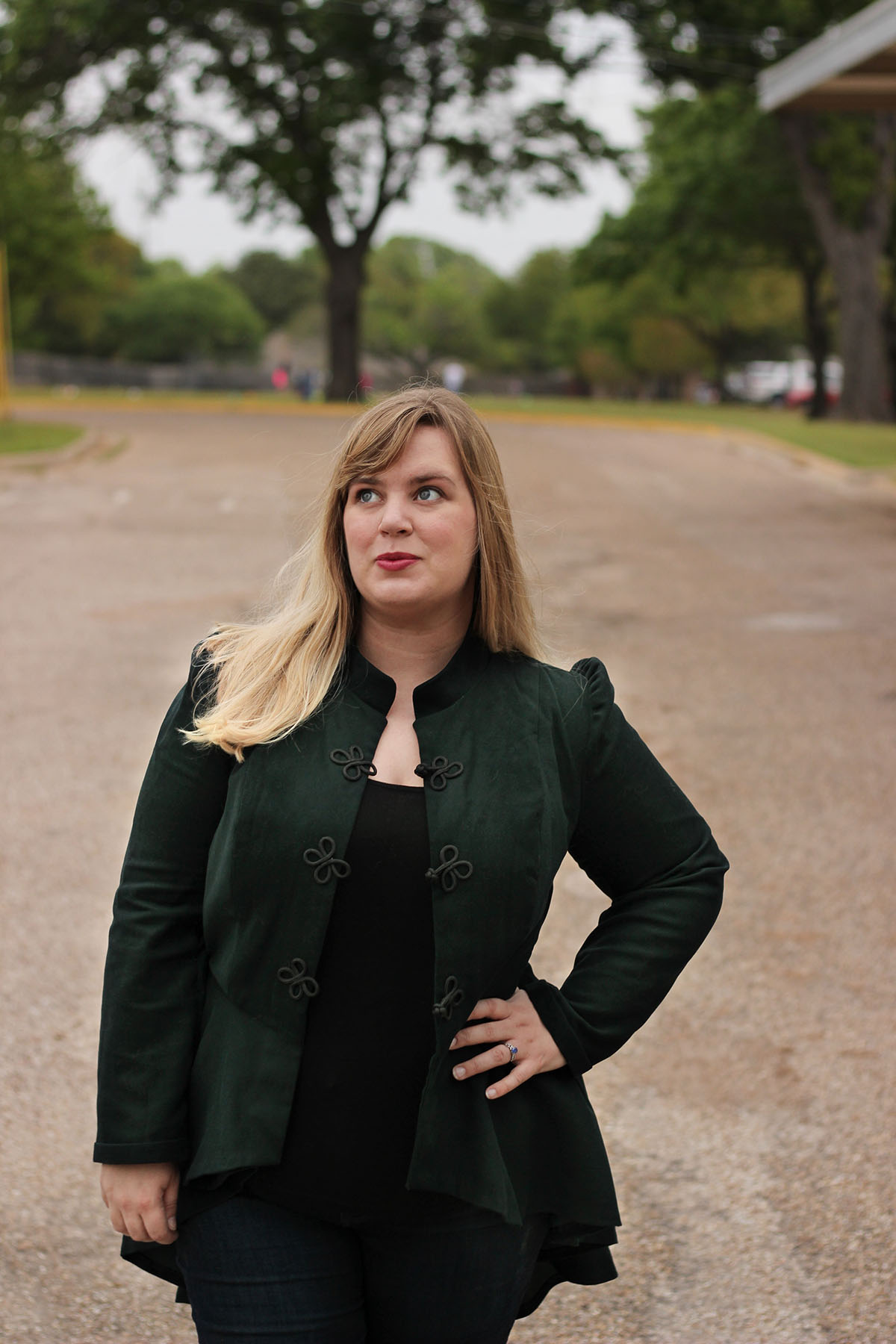 Above all, I am so excited to be joining WeAllSew! My BERNINA 350 PE arrived at the beginning of May and it's been such a blast learning the ins and outs of this machine. Y'all, I could swoon over the stitch quality. Never has my shirtdress top-stitching been so beautifully precise! In the coming months, I'll be sharing garment sewing tips and projects here, as well as documenting my experiences with this lovely little machine on my own page, Idle Fancy. Thanks again to BERNINA for bringing me aboard!
Happy sewing, everyone!
Projects

fashion

Techniques

sewing
What you might also like
One comment on "Meet BERNINA Brand Ambassador, Mary, of Idle Fancy"