Meet BERNINA Brand Ambassador Kimberly Jolly from Fat Quarter Shop
I'm Kimberly Jolly, the owner and driving force behind Fat Quarter Shop, an online fabric store, and It's Sew Emma pattern and book publishing company, and I'm thrilled to be part of the BERNINA ambassador team!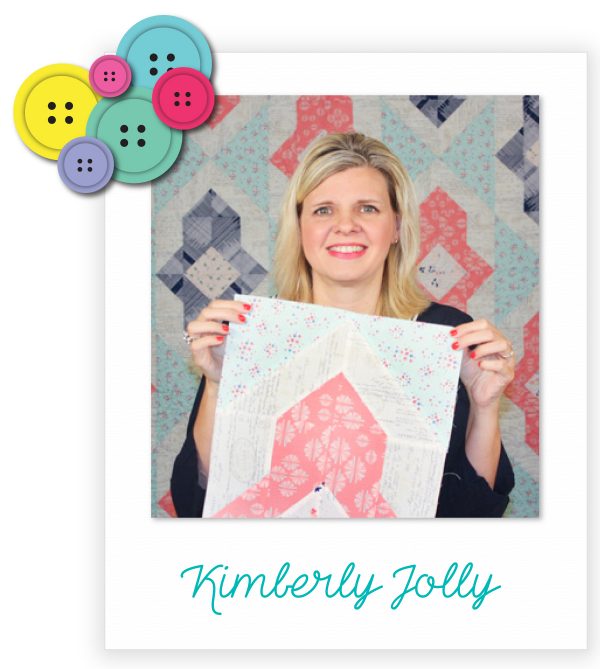 Quilting is my biggest passion and changed the course of my life. I was born and continue to live in Austin, Texas, with my husband/business partner Kevin, our four young children: Emma, William, Peyton and Christopher, and our pug puppy, Piggy!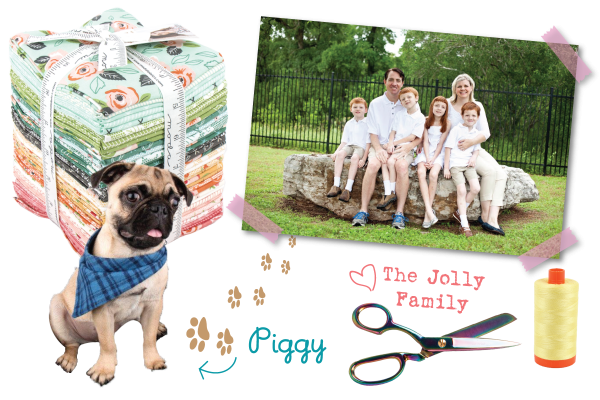 My crafting journey began very young. When I was five, my granny taught me to crochet as a fun indoor activity, and my hands have never stopped moving since.  A few years later, I learned to cross stitch; then in my early twenties, I discovered the other love of my life, quilting. No one introduced me to it. Like so many other things I have come to do, I just wanted to do it, so I found a local quilting class, signed up and never looked back.
Over the past twenty years, I have become a quilter, a wife, a mother, an entrepreneur, an increasingly prolific creator, and recently (yes, I'll own it) a "dance mom". I am all of these things and cannot separate one part from the other. They are all mixed into my surroundings. In my work, my four children inspire new trends and even some of the fabrics I choose to carry.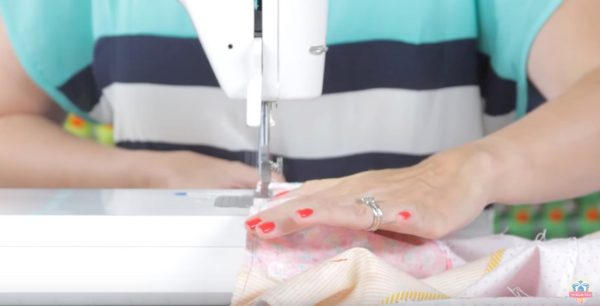 My husband and I are constantly asked about the secrets of success in our business, and the truth is that there is no secret. I started Fat Quarter Shop as something to keep me busy at night while still working a demanding corporate job. I knew it would be fun, but I also knew what it would take. My husband and I worked ungodly hours, and we still do. I still read almost every email and comment on our YouTube channel, easily into the thousands each day. If there were no Fat Quarter Shop, I would still be sewing just as much as I do today because I simply love and need it.  It keeps me hungry to do and try new things, to explore new crafts and techniques.
https://www.youtube.com/watch?v=XwD9GiTX2p8
I love the quality and the reputation behind BERNINA machines! My goal is to continue to build a fun and supportive quilting community, bringing together quilters with the latest and greatest products, and BERNINA represents just that! I spend countless hours behind my machine, and I can always count on my BERNINA to perform perfectly!
Over the next month, Fat Quarter Shop will be hosting a giveaway of a BERNINA 330 machine! We have some fun things in store, so be sure to check out our Jolly Jabber in December for more details on how to enter!
It is Giveaway Time!
Now it's back to the drawing board for me—I've got so many projects to complete before the holidays! What's on your sewing machine right now? I'd love to hear! Leave a comment here on the WeAllSew blog post to be entered to win a gorgeous Les Fleurs Half Yard Bundle by Rifle Paper for Cotton + Steel!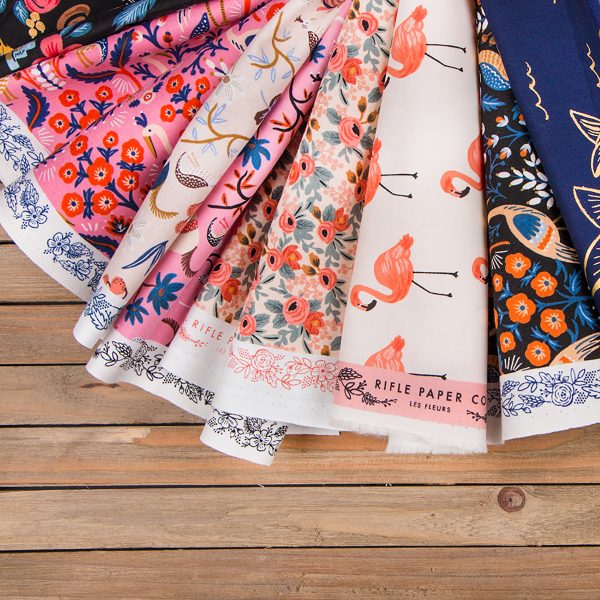 Open for comment entries to the giveaway until Sunday, November 27th at midnight CST. Giveaway is open to legal residents of the 50 United States and the District of Columbia who are 18 years of age or older. A winner will be chosen at random later next week, and announced right here!
What you might also like
155 comments on "Meet BERNINA Brand Ambassador Kimberly Jolly from Fat Quarter Shop"