Meet BERNINA Brand Ambassador Maddie Flanigan
Hi! My name is Maddie Flanigan and I am a 27-year-old who turned her dream of sewing into a passionate career. By day, I work in social media, and on nights and weekends, I am a feverish stitcher, constructing, drafting or altering my next garment or lingerie set. Both professions are an all-consuming, at all-hours, and every day job. Like a mother to their child, I love it unconditionally.
My blog, Madalynne is a documentation of my evolution as a seamstress. I write about what I make, provide tutorials on pattern making and sewing and interview local seamstresses, designer and companies so that I can connect with the like-minded people in the Philadelphia and surrounding area (it's important for me to support homegrown). This year, I'll be hosting an in person bra making workshop in Philadelphia and other cities and I expect my book, A Portrait of a Seamstress, to be published.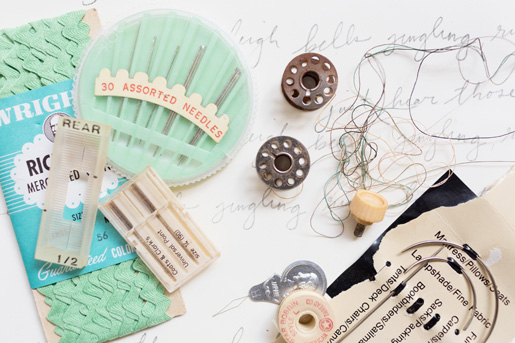 I learned how to sew when I was 18-years-old. I was a freshman at The University of Miami, and the Christmas holiday was particular long – I took my last final the first week of December and I didn't go back until the last week of January. I wanted to do something useful and fun with my time, but I couldn't figure out how. On one of the first days of holiday break, I was looking for something in my mom's linen closet when I found her old sewing machine. I decided to take up sewing. I could finally hem my jeans!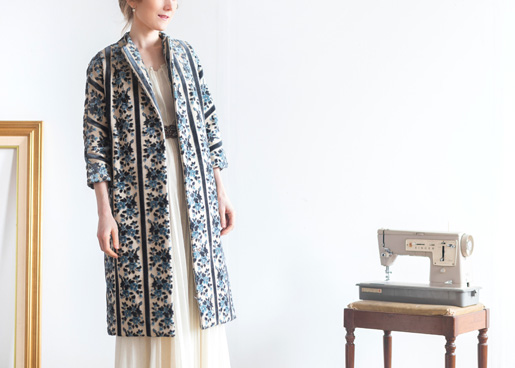 There was a neighborhood tailor, Mishka, who had a reputation for being absolutely nuts. Like a mad scientist. She was the only person I knew who knew how to sew, so with my mom's Brother sewing machine in hand, I went to her for lessons. "You want to learn how to sew?" she said, "let's get started." One lesson turned into a two year apprenticeship with a woman who once worked for Christian Dior.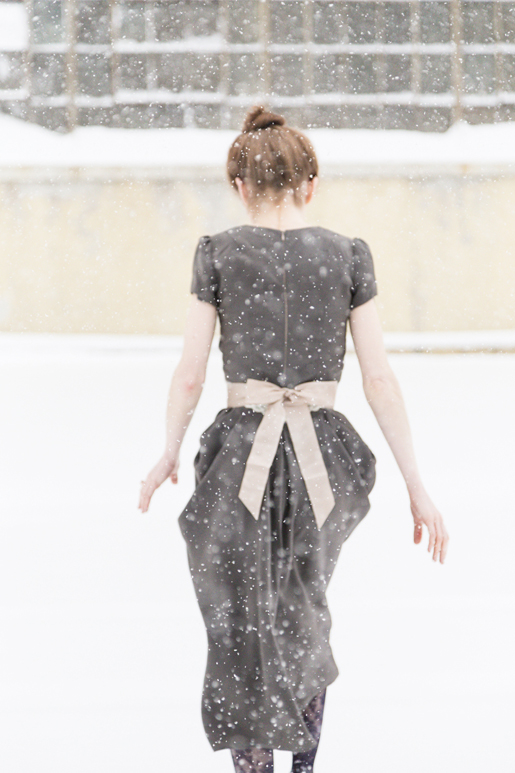 I later enrolled at The Savannah College of Art and Design (SCAD), studying fashion design, but transferred a year later to Johnson and Wales in North Miami when they offered me a full scholarship for fashion merchandising and retail marketing. In order to graduate, students have to complete an externship. Dreaming big, I applied for a position in technical design for a retailer in Philadelphia. I think my mom was watching over me – she passed away when I was 17 – because I was offered the spot. I started as an intern in the jackets and outerwear department, but soon after became a full time employee and switched to knits, sweaters and intimates. This is where I was first exposed to the world of bra making.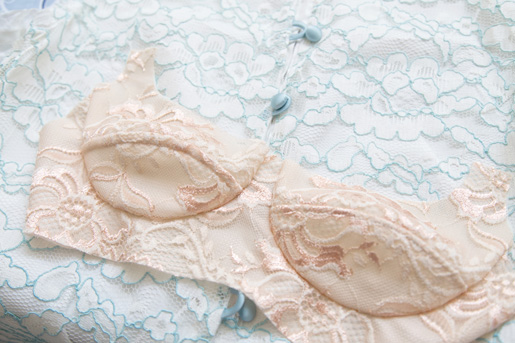 BERNINA has a heritaged reputation and legacy and I am so honored to become an ambassador. I've had my BERNINA 560 for a couple of weeks, but it was after the first stitch that I was hooked. I've sewn on other brand machines and can testify that there's nothing like a BERNINA stitch. The tension is spot on! So join me on my me-made adventure this year.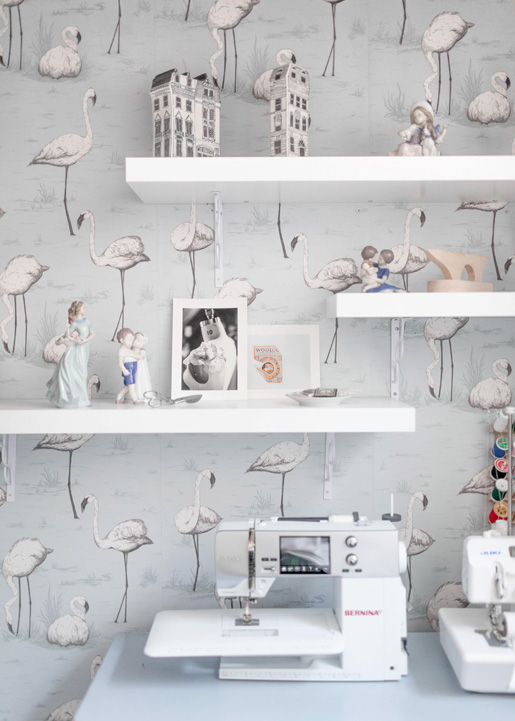 FAQs
What is your most popular post?
My most popular post is how to draft a sloper and I almost didn't post it. At the time, I thought it was too geeky for the blogging world; all the sewing blogs I followed posted about completed garments, not pattern making. On a whim, I published it and to my surprise, readers loved it! It made me realize that my readers want to know about pattern making, and caused me to write a lot more about the subject. To this day, I receive approximately 1-2 emails a week from readers attempting my drafting method.
What is your creative process?
My creative process is something that I continuously lose and find new again.
If you were hosting a dinner party, who would you invite and what would you serve?
My mom and my favorite sewing peeps – Lauren, Marce, Tilly, Rachel, Natasha, Sophie, Heather, Sonja, Amy, Anto, Bekuh, Katy & Laney, Sarah Grey, Norma, Sallie, Sarai and more. These are the women who inspire me, so having them on the same place at the same time (they live all over the world) would be a special moment. As for what I would serve? Who cares! The real question is what would we wear?
What do you never leave home without?
Clothes
What are you working on now?
Being a selfish sewer.
What draws you to the 'old' and antique forms?
Except for the speed of communication, medicine and electricity, everything is recycled. DaVinci knew how to fly, the Egyptians wore make up and the Chinese made beautiful silks thousands of years ago. Most things are remade; very little is new. So, the future is in the past.
What is the biggest goal with Madalynne?
To be iconic. A symbol for something. Cher is a symbol of show-stopping entertainment, Donna Summer is a symbol for disco and the Virgin Mary is a symbol for eternal love. Like these women, I want to stand for something: cool, me-made garments.
What is the simplest pleasure in life?
Hand sewing.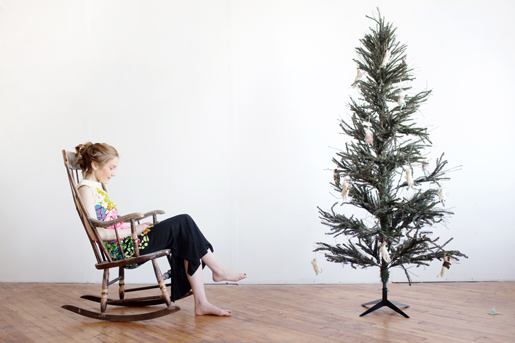 What you might also like