Business Secrets from Successful Sewpreneur Melissa Mortenson
Hello We All Sew fans! My name is Melissa Mortenson and I'm proud to be a BERNINA Brand Ambassador.  I am also the girl behind the Polka Dot Chair Blog, a published author and licensed fabric designer. Over the last few years I've been able to turn my sewing hobby into a business and today I'm going to share with you a few tips if you are an aspiring Sew-preneuer.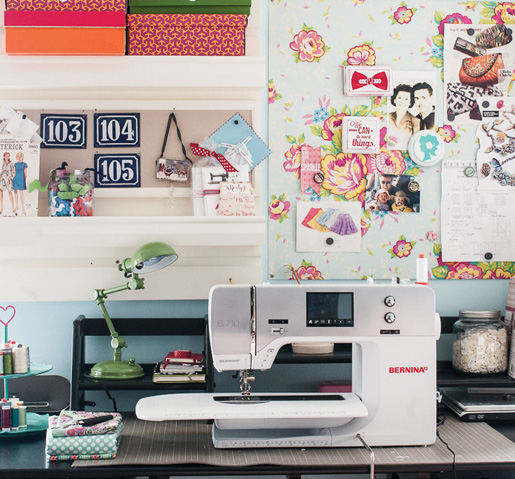 My very first book, "Project Teen: 21 Handmade Gifts Teens will Actually Love" was published last September and am giving away a signed copy to a lucky reader today.  Make sure you keep reading to the end to find out how to enter.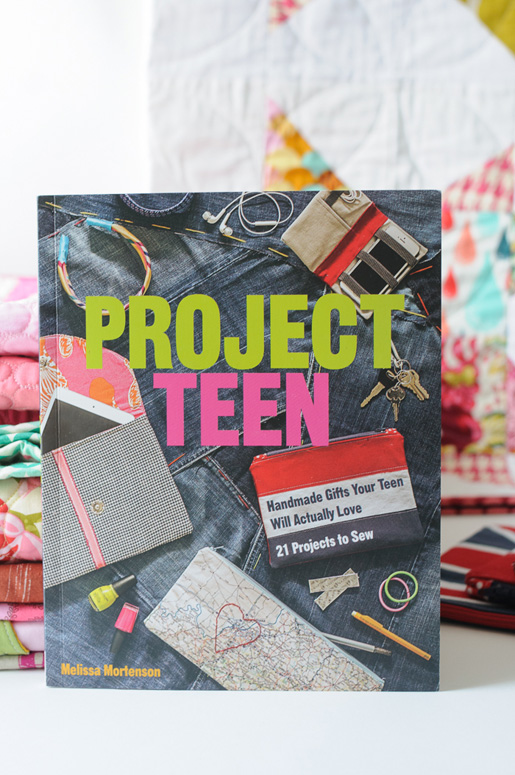 I started blogging in 2008 and have tried a lot of different things to turn my hobby into a job. Some worked, many didn't. I have to say that I have learned A LOT by trial and error and am still learning as I go.  There are a few things that I've learned that I think may help someone who wants to make a career from sewing.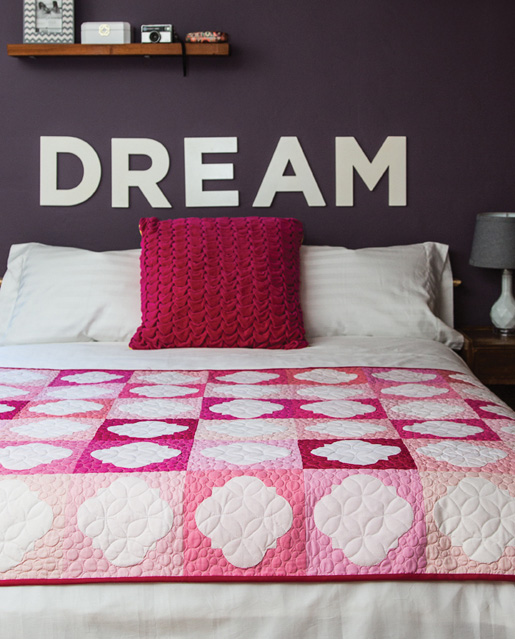 First up: Pick a Focus.
When I first began blogging I was writing sewing patterns and selling handmade tote bags.  I opened an Etsy shop and soon realized that I didn't have the man power to keep up with both ventures. I made the decision to focus more on pattern writing and blogging instead of selling handmade goods.  I have a dear friend who also faced a similar dilemma and went the handmade goods route. We've both been able to stay busy and grow our businesses, and both learned it's hard to do both. Pick what your best at and focus on that.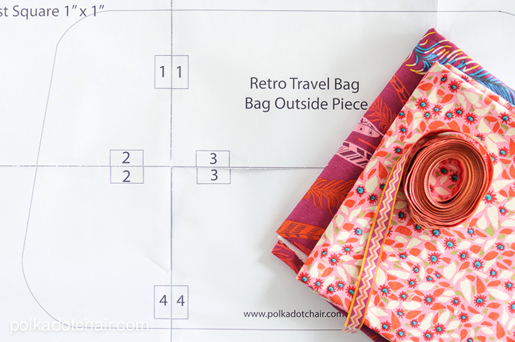 Next: If you want it to be a viable business then treat it that way.
First of all ask yourself, is this a hobby or a business? If it's a business, treat it that way. Even though I work at home I have set hours that I work. I keep my business expenses separate from our family finances and I try to interact with people and companies that I work with in a professional manner.
Honor commitments and meet deadlines
Even though I work at home and can set my own schedule, I've made it a priority to never miss a deadline.  I frequently work with companies and have projects and time lines worked out with them to turn in my work.  I don't email them and ask for more time, or send something late.   Whether you are working with shops or selling goods, always do your best work and keep to the commitments you make.
Know when to say NO
This one took me a little while to realize. The largest amount of my time is spent creating content for my blog. I decided that as part of this I wanted to work with companies to create content for them.  As I started doing this I began receiving requests from companies that wanted to work with me. Many of which wanted to offer me little to no compensation. For a while I took the jobs in the hope that it would lead to something more. 9 times out of 10 it didn't. Whatever your business is recognize your worth and don't get overly excited and say yes to something that you probably should have said no to. Now I'm much more selective with the projects I take on. This has helped me to free up time to work on other projects, like writing books and designing fabric. I was never going to have time to do either one if I took every job that came my way.
Set goals
A few years ago I decided that I would like to try to write a book. I enjoy the design and writing process and it seemed only natural to me to extend that into writing a sewing book.  For years I would say "I'm going to write a book" then do nothing about it.  I think I was waiting for someone to email me with some fantastic offer to write a book for them. Well the offer never came.  I decided on New Years Day in 2013 that if it was going to happen it was going to be because I made it a goal and went after it.  I spent the month of January that year putting together a 65 page book proposal and then sent it off to a publisher. A couple of months later I heard back from them and spend the rest of 2013 writing and editing my book.  None of this would have happened had I not made it a goal that January to write that book proposal.
Dream a Little
If you had asked me a few years ago what my biggest "dream" was with regards to sewing, I would have said it was to have my own line of fabric. Assuming at the time that it would NEVER EVER happen.. it would just always be one of those "dreams". Recently, after I had spent a great deal of time researching the industry and learning the skills I needed to design fabric, I pitched an idea to a fabric company and they liked it.   My first fabric line Derby Style releases this month, and it never would have happened had I not at least had that dream.  Be realistic with your goals but don't be afraid to dream just a little bit.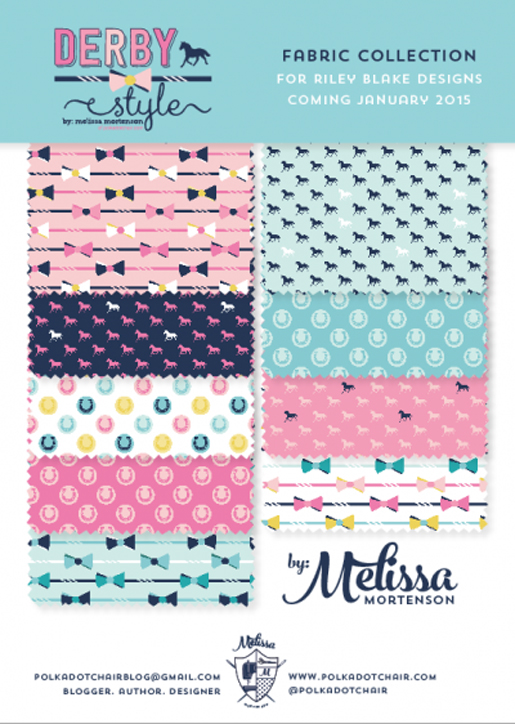 Bounce Back Quickly and Have a Thick Skin
I have been told "no" more times than I've been told "yes" when it comes to my sewing business.  Many times it may seem that everyone around you is having great success but not you. Know that behind the scenes that's not the case.  There is a lot that you don't see. When set backs come don't let them keep you down for long. Take time to regroup and keep moving forward towards accomplishing your goals.
BOOK GIVEAWAY
When I decided to pitch a book to be published I wanted to make sure that it was on a topic that I felt strongly about.  I have three teenagers and figured that would be a great place to start looking for inspiration.
Doesn't it sometimes seem that when your kids are little there are a million things that you can sew for them, but then they start to grow up and you seem to run out of ideas. Well I wasn't one that wanted to stop sewing for my kids as they became teens and tweens and I figured that I wasn't alone in feeling that way.  My book "Project Teen" is full of handmade gift ideas to sew for the teens and tweens in your life. It's also a great recourse of fun projects for a teen who loves to sew.
 I'm giving away a signed copy to a lucky reader. To enter just leave a comment on this post. 
The lucky winner is: Amy M., OR. Enjoy Melissa's book!
Tell me:
Since it's New Years and many people are setting goals (both business and personal) and making resolutions, what is your resolution this year? Or do you not make them at all? I'm curious what everyone's thoughts are on the subject.
 Open to US residents only.
Here are a few additional photos of some of the projects in the book: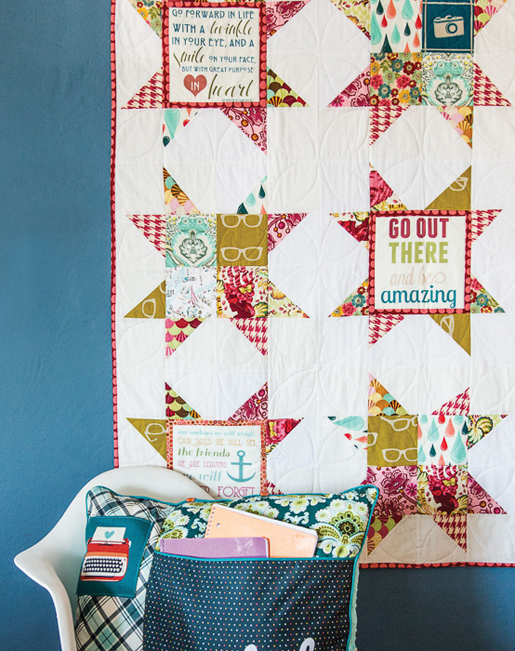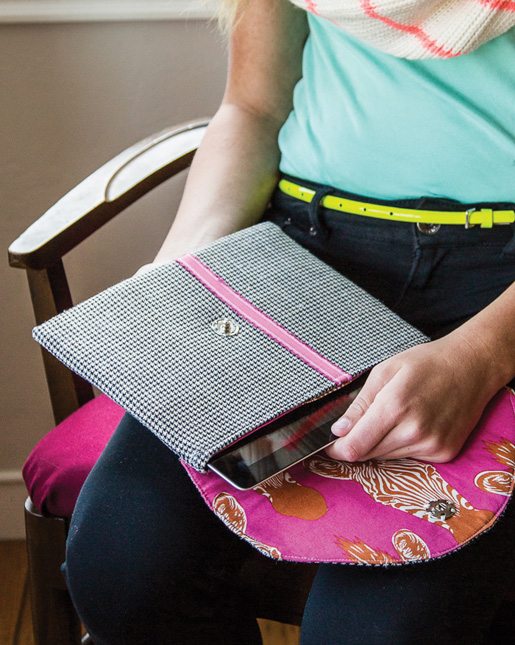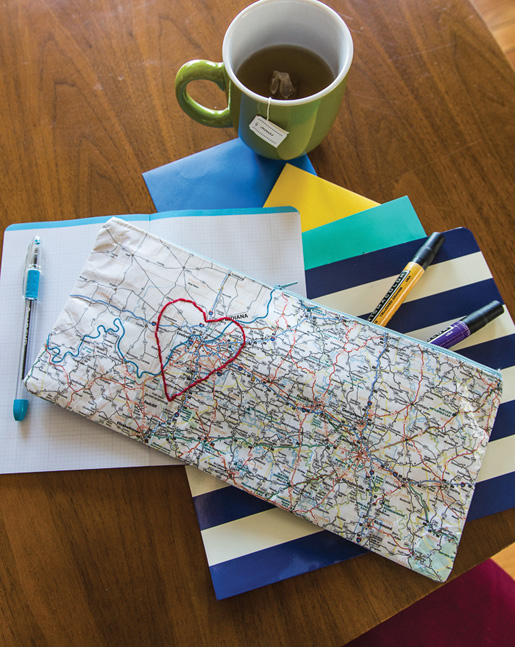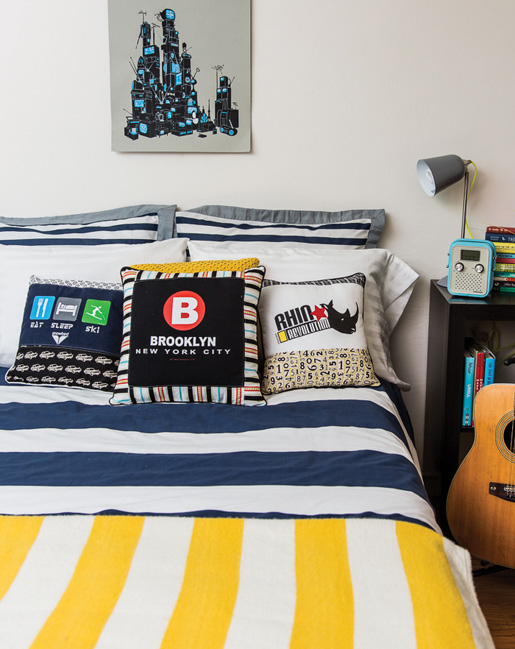 What you might also like
88 comments on "Business Secrets from Successful Sewpreneur Melissa Mortenson"