BERNINA University 2011 — San Antonio, TX
Another BERNINA University has come and gone! But what a grand time was had by all in San Antonio, Texas! Our dealers headed home filled with product knowledge, information on all the newest merchandise available from the attending Merchant Mall participants, and tons of inspiration ready to share with their customers. They are waiting to show you, so stop by your local BERNINA dealer soon!
We had it all under one roof! The Instructors provided stellar class content; the District Managers presented thorough plans for business success; the Merchants displayed their latest and greatest products; our Sister Companies (Benartex, Brewer Quilting & Sewing Supply, and OESD) offered strategies for customer service and support; BERNINA International demonstrated the newest product releases; Customer Service answered questions and kept everyone pointed in the right direction; and the BU Logistics Team performed a flawless job of executing another outstanding BERNINA University!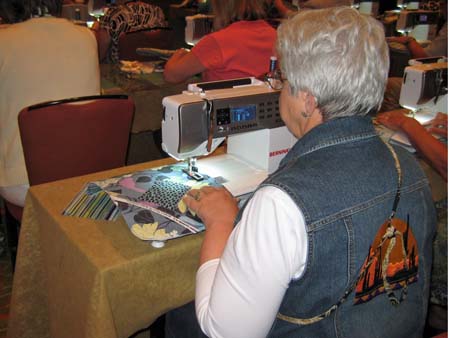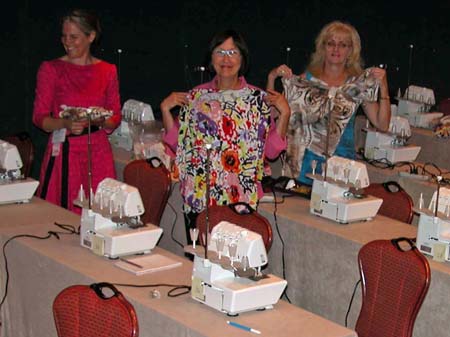 Additional creative activities sparked even more enthusiasm! We walked and ran for Breast Cancer; we line-danced in our cowboy boots; we hung out with an over-sized armadillo; and we entered our names for special prize drawings. Roberts Fashion Cabinets gave away two of their Tiny Titan cabinets on the last day – the winner of those is Quilting B & More from Charlottestown, Prince Edward Island, Canada. Congratulations to them!
But every dealer who came to BERNINA University is a WINNER! They have won the hearts of their customers, fellow dealers, manufacturers, and BERNINA of America/BERNINA International staff for striving to always offer the best in service, support, product selection, and sewing machines.
BERNINA – made to create!
What you might also like
2 comments on "BERNINA University 2011 — San Antonio, TX"