Mary Danielson Perry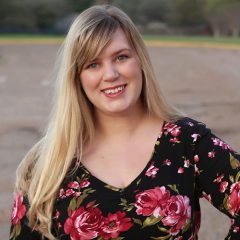 Mary Danielson, founder of the garment sewing blog Idle Fancy, is a writer and academic from Texas. Originally taught to sew by her grandmother, Mary picked up the craft again in graduate school. It turns out that sewing pretty dresses is a lot more fun than writing a dissertation!
These days, she loves sewing garments with a modern, feminine sensibility. Her stash is overflowing with floral fabrics, vintage buttons, and way too many shirtdress patterns.
Mary is also known for her work promoting body positivity and acceptance, within the sewing community. She's the co-founder of The Curvy Sewing Collective and loves writing clear, conversational tutorials that help women learn to fit patterns to their own (gorgeous!) shapes.
Latest Posts from Mary Danielson Perry
Other Posts from Mary Danielson Perry