How to Sew a Hand Towel
Over Christmas break, I wanted to work on some projects for my home. The goal was to add touches of color and put my signature throughout the space. We live in a no-frills military base house here in Japan, so making things for the home really warms up the space. I already had some very plain IKEA hand towels for the bathroom, but they needed some color and life. I went to my giant bag of scraps to make this scrap-busting project. It's quick and fun, so I hope you try it out!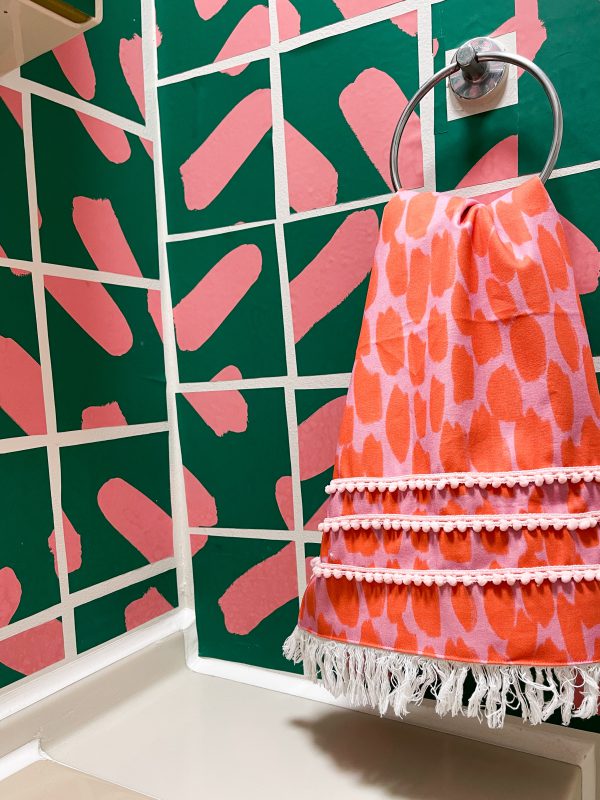 Materials Needed to Sew a Hand Towel
Large scraps of fabric (or smaller pieces you have already pieced together)
Trims (if you desire)
Hand towels (terrycloth or other—mine were cheap from IKEA)
Iron
Steps to Sew a Hand Towel
1. Prepare Scrap Fabrics and Sew to the Towel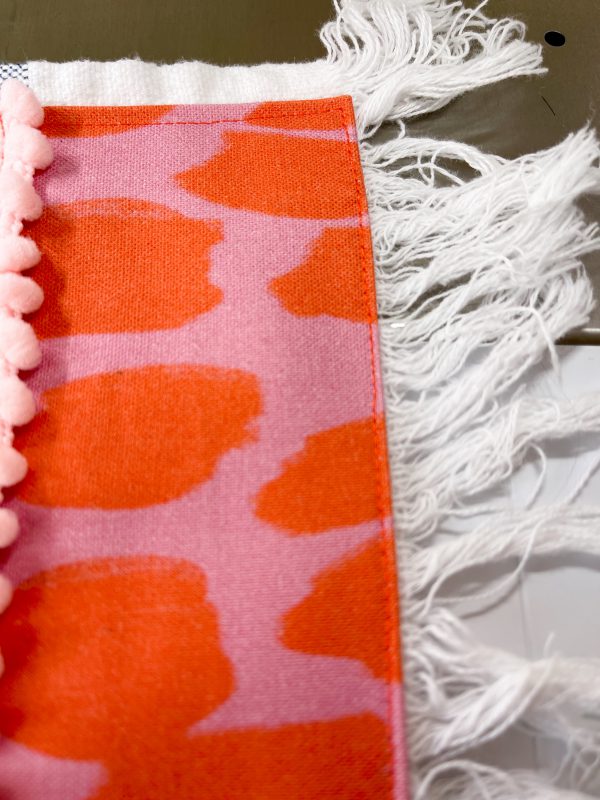 I found large scraps in my scrap bag and I sewed them together, ironed the seams flat, and cut them just 1/2" larger (on all sides) than my existing towel. I then pressed the 1/2" seam under on all four sides and sewed it to my towel using the Edgestitch Foot #10D.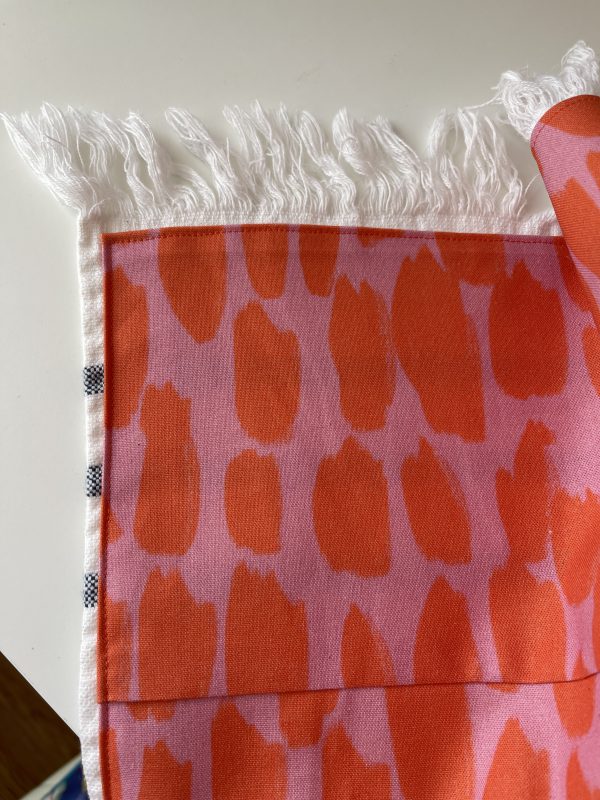 You can see in this photo that the stripes are still partially visible from the towel underneath so I decided to add some pom-pom trim on top.
2. Add Trim on Top for Added Color and Texture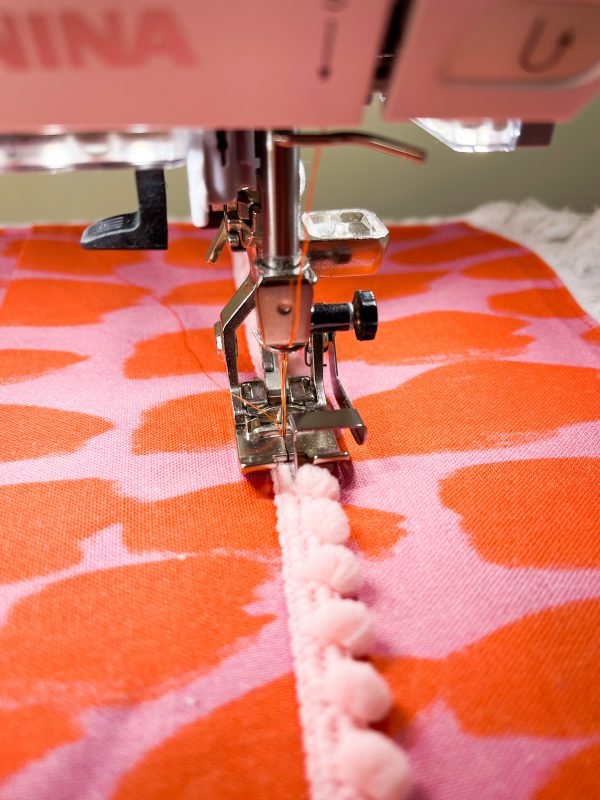 I find the edgestitch foot really comes in handy when putting pom-pom trim on things. The two different heights (one side flat and one side bumpy) came to be hard to sew a straight line on without the little divider part of foot#10D.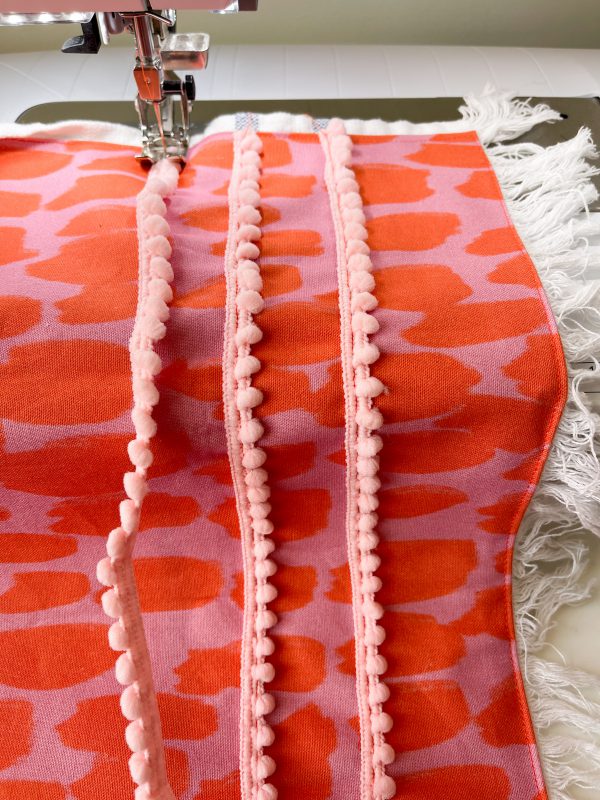 I added three strips of pom-poms to each end of the towel.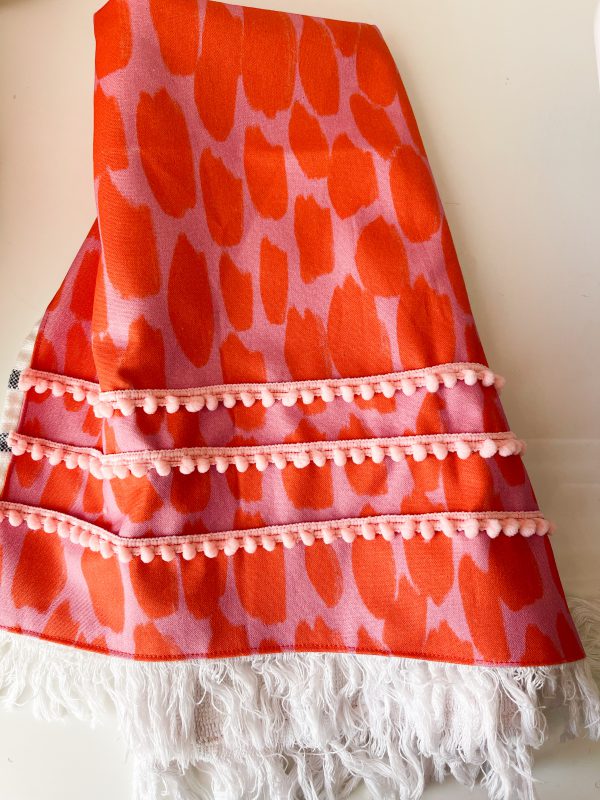 I love how it turned out! So I went ahead and made another, only this time with no trim: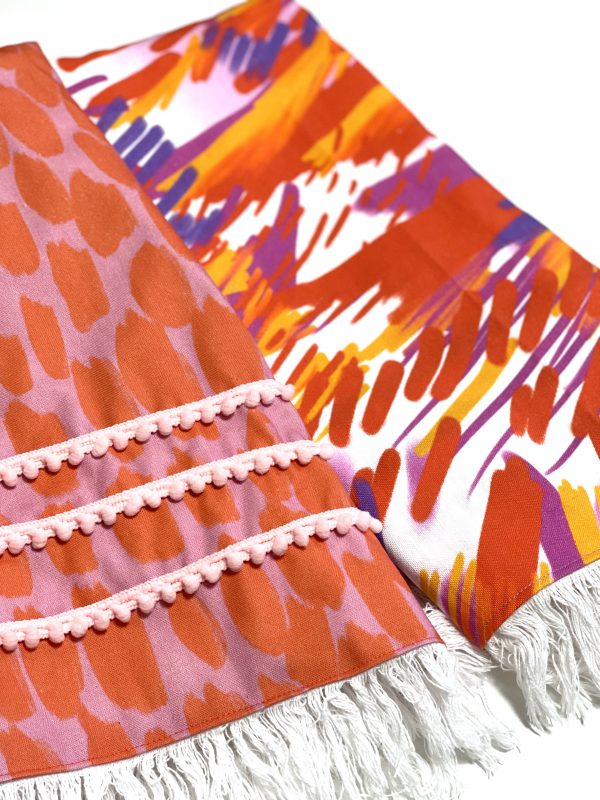 You might be thinking: Why not just make a regular tea towel? But I personally don't find that those absorb enough water. I prefer the function of the terry cloth and the beauty of the smooth cotton. My family was confused at first, but I told them to just wipe their wet hands on the back of the towel where the absorbent terry cloth is! Form and function, perfect. Hope you enjoy this quick, colorful scrap-buster!
*All fabrics used are my personal design. You can find links to my fabrics on my website.
— Katie Kortman
Difficulty level

Beginner

Time to Complete

Less than one hour

Used Material

basic sewing supplies, fabric scraps, hand towel, iron, trims

Seasons

all seasons

Techniques

crafts, edgestitching, sewing
Used Products
What you might also like
One comment on "How to Sew a Hand Towel"