How to Sew Reusable Towels
Crafty projects are often messy and require a lot of paper towels to clean up.  Are you looking to reduce your environmental impact and cut back on what you throw away? This DIY reusable towel tutorial is super easy and can be done in just about an hour or so.
This is an excellent way to use up fabric remnants or even repurpose some old pajama pants. Need a gift idea? Find some cute fabric and make an environmentally sustainable gift basket for the makers in your life!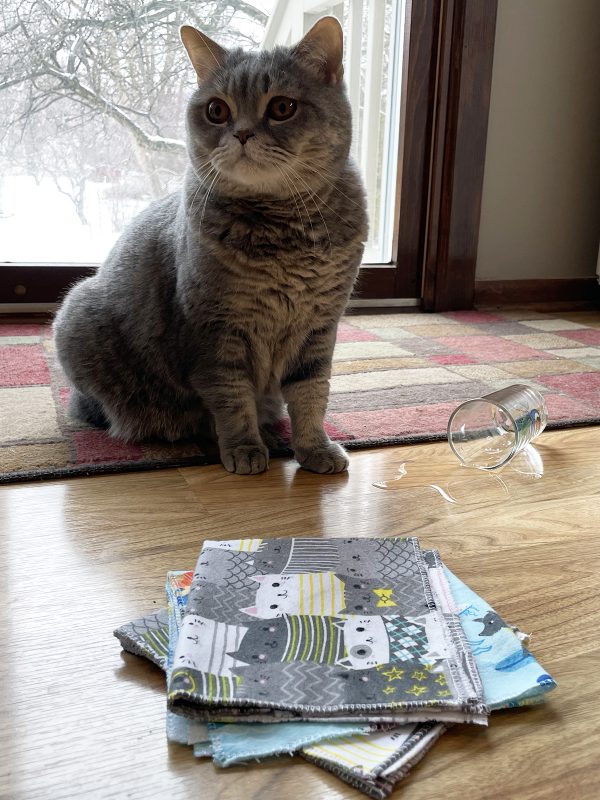 Materials to Make Your Reusable Towel:
BERNINA 435 sewing machine
130/705 H 80 Universal Needle
All-purpose thread
Absorbent Fabric (We used Flannel)
Ruler
Fabric marker
Step 1: Cut the Fabric for your Reusable Towel
Measure your fabric and divide the number into equal portions in order to use the most material. Our fabric measured 42″ x 36″ and we divided it into six 14″ x 12″ squares. Mark the desired size on the material with chalk or a washable pencil.
Cut the fabric along a ruler with your scissors or rotary cutter. We really like to use Famore' brand rotary blades and scissors. If you have already purchased a rotary cutter and find it getting dull, this Tungsten Carbide Famore' Rotary Blade cuts really well and stays sharp for a long time.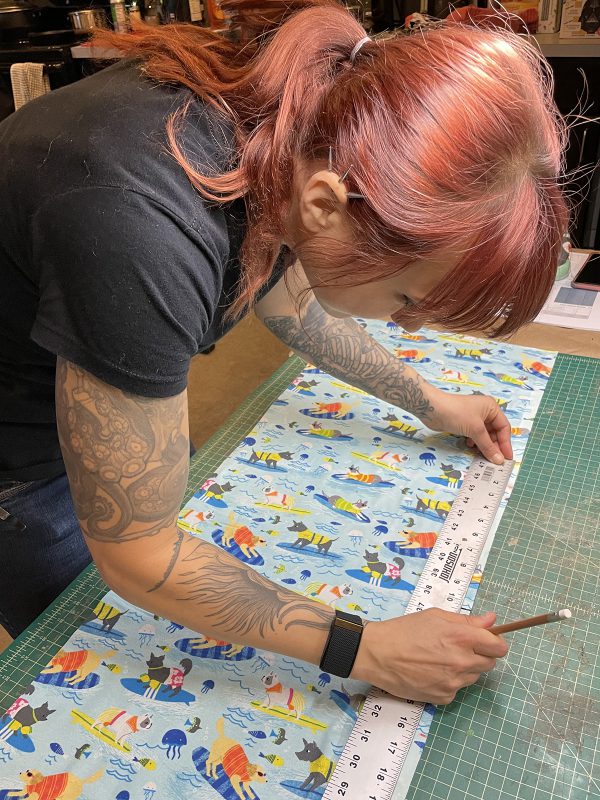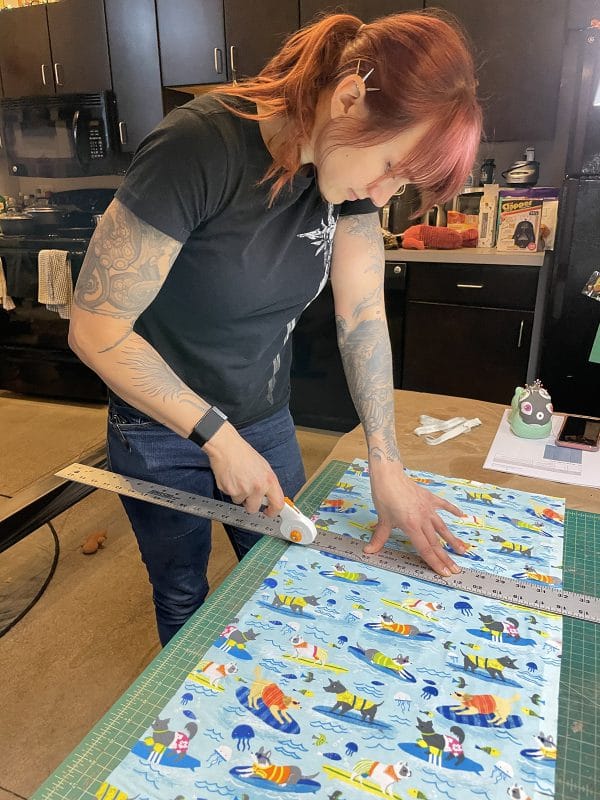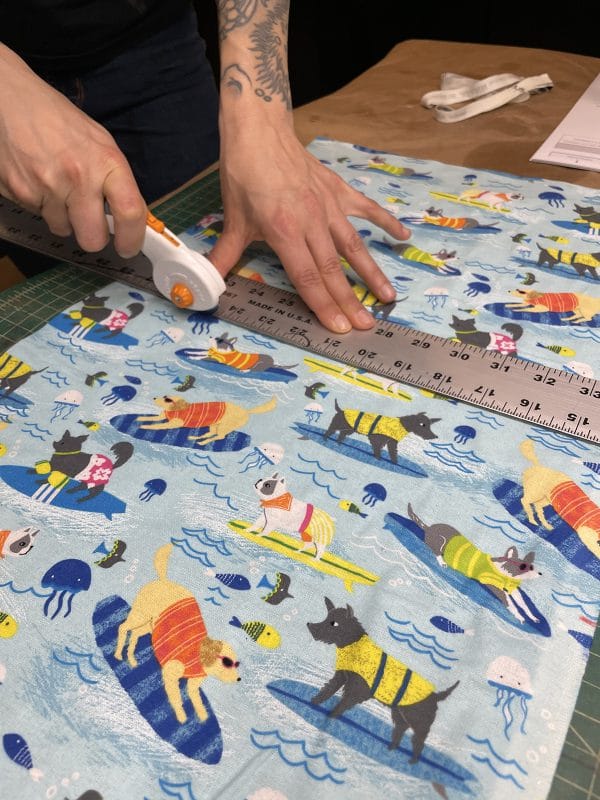 Step 2: Attach BERNINA #2 Overlock Presser Foot
This foot is going to help make it really easy to stitch the raw edges of the fabric. The small prong on the bottom will keep the fabric in place and prevent tunneling even though we are stitching right on the edge. Any ol' BERNINA Universal Needle will work just fine for this project.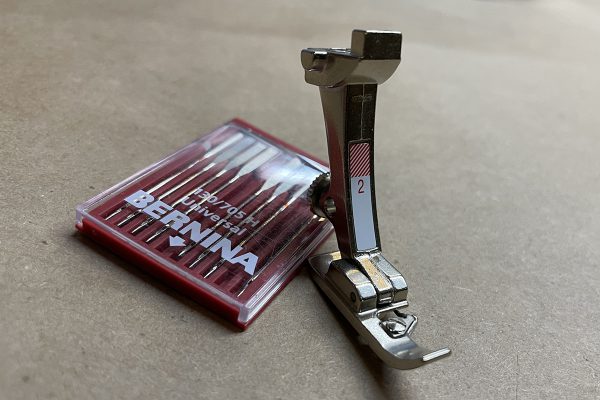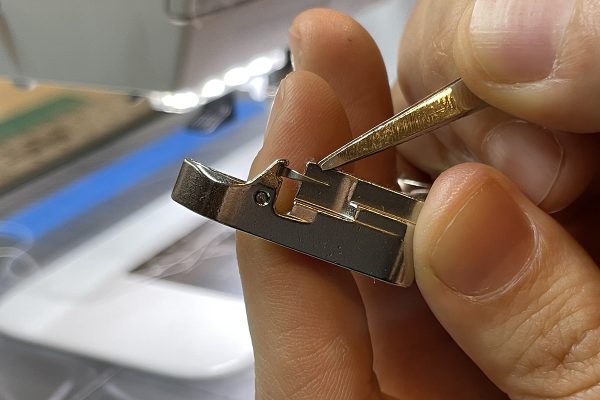 Step 3: Select #19 Reinforced Overlock Stitch
While you can probably use any zig-zag stitch or serger if you have one, we found the #19 Reinforced Overlock Stitch was really strong and had a nice finished look for these reusable towels.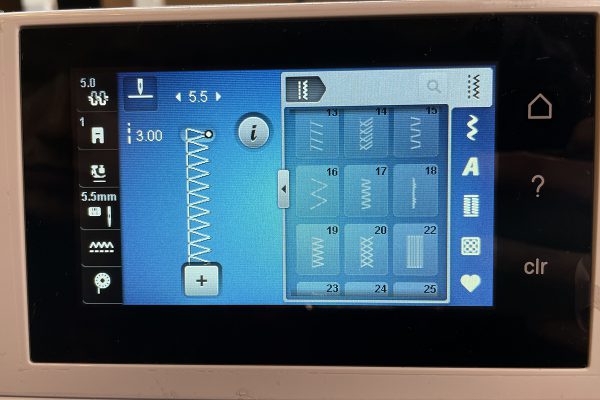 Step 4: Sew Edges of Reusable Towel
Line up the raw fabric edge with the prong on the #2 Foot and begin sewing along the entire length of the square.
Stitching around corners of the towel:
Stitch until you reach the corner of the fabric. With the needle in the up position, lift up the foot and pull fabric backwards and down so it unhooks from the #2 Foot prong.
Pivot the fabric square around 90 degrees, lining up the next edge, and put the foot back down.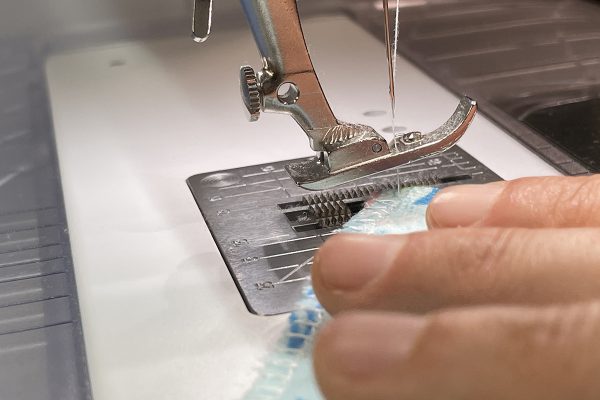 Continue sewing along the raw edge until the next corner and repeat until finished! Be sure to back stitch and/or leave the tails long and hand tie a couple of knots before trimming.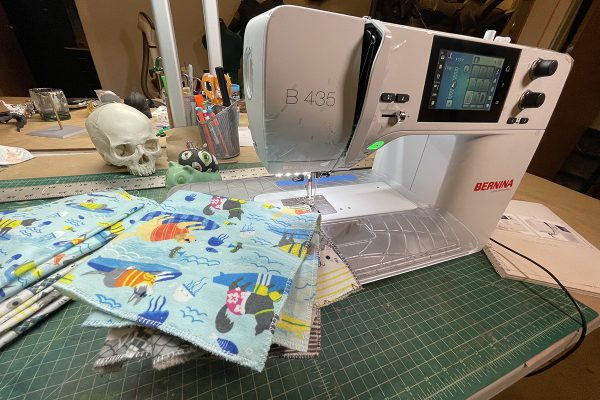 These can be folded and stored in a drawer or even rolled up on an existing Paper towel holder. When soiled, you can machine wash your towels in warm water on the gentle cycle using mild detergent and tumble dry on medium heat.
Difficulty level

Beginner

Time to Complete

Less than one hour

Used Material

all-purpose thread, BERNINA 435, fabric, fabric marker, rotary cutter, ruler, scissors, Universal Needle

Projects

reusable wipes

Seasons

all seasons

Techniques

sewing
Used Products
What you might also like
One comment on "How to Sew Reusable Towels"