Reusable Cleaning Pads
We have dogs! If you have dogs then you know that is a loaded statement! When we had one dog I swept once a day or maybe once every other day. Now that we have two I feel like my part time job is sweeping and a friend suggested I use a Swiffer cleaning pad to help clean the floor. It is easier than sweeping and the dog hair just clings to the pads. However, they are not cheap and I am going through a lot of them. So, I decided to make some reusable cleaning pads. Guess what? They work even BETTER! In todays blog post I'm going to teach you how to take a simple kitchen towel and turn it into one or more Reusable Swiffer Cleaning Pads.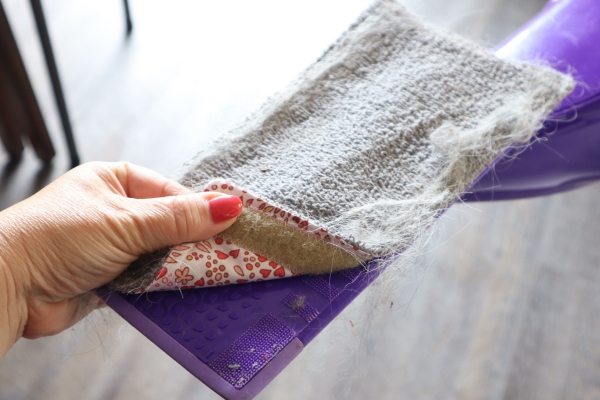 Hello my Sewing Bees, my name is Sue O'Very-Pruitt owner of Sookie Sews and BERNINA Expert. You can find me on Instagram at @SookieSews, my website SookieSews.com, and on my YouTube Channel SookieSewsTV.com where I have hundreds of sewing projects, machine sewing patterns, embroidery designs and In-the-hoop projects. Ok, let's get stitching!
Materials and Supplies for the Reusable Swiffer Cleaning pads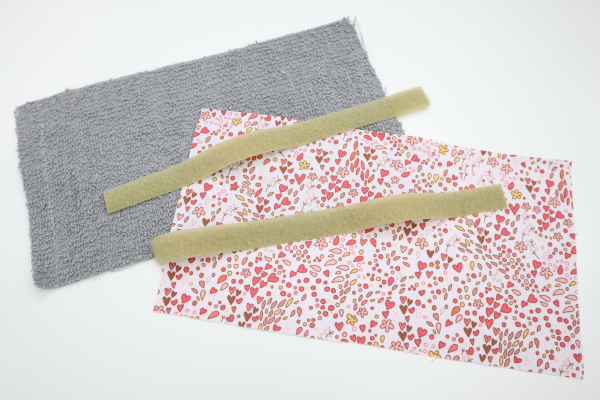 Measurements are Width by Height
Sewing machine (I used my bernette b79)
Standard presser
Universal 80/12 needle
(1) Kitchen towel measuring cut to 6″x 11-1/2″
(1) 6″x 11-1/2″ Top (I used Birdsong Benartex Fabric)
(2) Velcro (the soft side only) 9-1/2″x 3/4″
Wonder Clips
Straight Pins
Rotary Cutter, ruler, and mat
Iron and pressing station
Tape measure
Steps to Make the Reusable Swiffer Cleaning pads
Set sewing machine up with matching thread in the top and bobbin, universal sewing needle, standard presser foot (with duel feed engaged), and a zigzag stitch 3mm wide and length 2mm.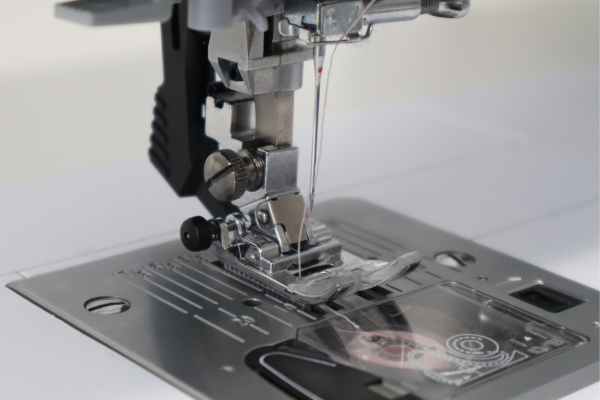 On the right side of the Top material mark a line 3/4″ from each long edge.
Place two rows of wonder tape 9-1/2″ long and 1/4″ apart centered within the width towards the center of each long mark. Remove the paper from the wonder tape exposing the adhesive.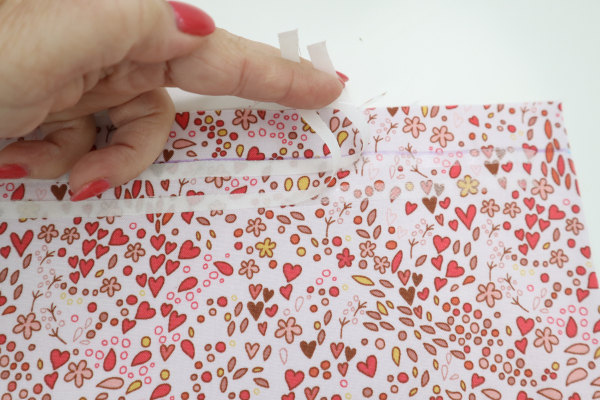 Place the Velcro soft side up centered within the width. Repeat for both sides.
Zigzag along all four sides of the Velcro on each piece. Clip thread tails at the end.

Place the Top and towel right sides together and use wonder clips to secure. In the center of one long side mark a 4″ opening by using double wonder clips.
Sew using a 1/2″ seam allowance all the way around. Miter the corners.
With the EZ Point & Turner, turn the pad right side out. Use Bamboo point turner to get into all four corners. Carful not to push through the terry cloth. Press!


Set sewing machine up for a straight stitch and top stitch around the outside on all four sides.


You are ready to attach your Reusable Swiffer Cleaning pad to the bottom of your Swiffer and get that dog hair cleaned up fast!
I hope you enjoyed this easy sewing project and enjoy making all of my projects here on We All Sew! When you make yours, please snap a shot and tag me @SookieSews and @BERNINAUSA!!
Difficulty level

all levels

Time to Complete

Evening

Used Material

bernette b79, Ez point turner, fabric shears, iron and pressing station, kitchen towel, marking pen, point turner, spool of standard sewing thread, standard presser, straight pins, tape measure, thread snips, Universal Needle, wonder clips, wonder tape. rotary cutter

Projects

cleaning materials

Seasons

all seasons

Techniques

sewing
Used Products
What you might also like