Sue O'Very-Pruitt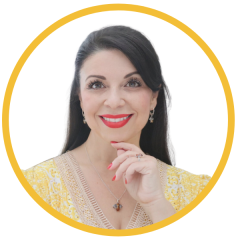 Sue is the owner of Sookie Sews, formerly Sue O'Very Designs. She is a sewing, serger, machine embroidery, and garment pattern designer. Sue is an artist, blogger, and YouTuber. Sue is proudly your BERNINA Embroidery Software V9 Expert and of course a BERNINA and bernette Ambassador. She has a room full of sewing, embroidery, and serger machines including BERNINA 790 Plus, BERNINA L460, bernette b37, bernette b48, bernette b79, and b64. Her background is costume design, fashion design, and small leather goods design.
Sue teaches her machine embroidery techniques nationwide at in-person classes, at Craftsy, on her YouTube channel (www.SookieSewsTV.com), and her online sewing school, Sookie Bee Sewing Academy (www.SookieBeeAcademy.com). Sue is an Ambassador for many elite brands such as Laurastar, Daylight Company, Oliso, and Famore Cutlery. She is also the creator of the EZ Point & Turner and the Large EZ Point & Turner and has her own line of cutlery from Famore. Her two books are Pocket Guide to Stabilizers and Pocket Guide to Notions where she showcases her two strengths of machine embroidery and notion know-how.
She recently was recently married to the love of her life Joey, has a daughter Heidi, two step-daughters Molly and Abby, and two Japanese Chins Kiwi and Kenji. When you met Sue in person you are sure to be inspired, laugh, and learn. Sue says the best part of her job is teaching and seeing the enthusiasm when they stitch up one of her designs or patterns.
Latest Posts from Sue O'Very-Pruitt