Hooded Baby Towel Tutorial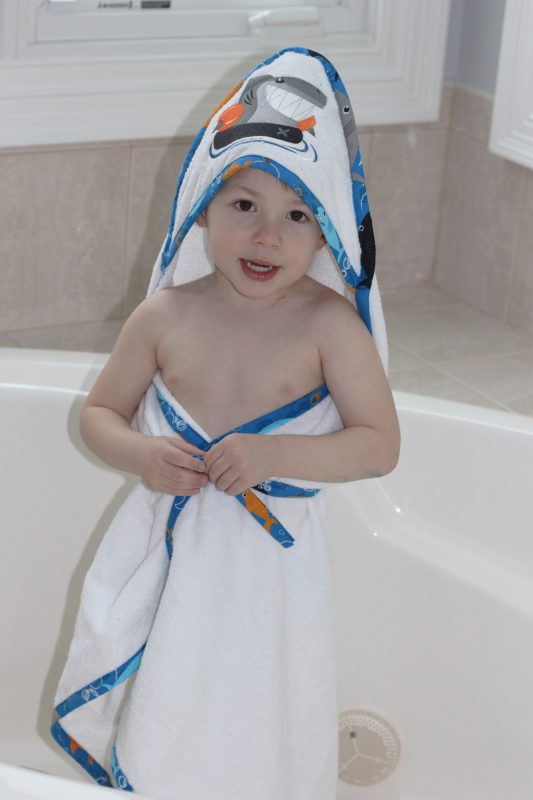 Looking for the perfect baby gift? Want bring new life to beach towels? Expecting a little one and want to match your nursery theme for the bath? Then this hooded towel is the perfect answer! Make a few matching wash cloths or mitts for the perfect shower gift or create your own binding to match your décor.
Materials to Make a Hooded Baby Towel
1 yard of terry cloth fabric (or upcycle a towel for this project)
4 ½ yards of binding or 2 packages of double fold bias tape
Urban Threads "Shark Afloat" or bath themed embroidery design of your choice
Stabilizer
Water Soluble Stabilizer
Embroidery threads
Ruler
Scissors\rotary cutter & mat
Thread to match
Water soluble marker
Rounded object such as a jar lid
Cutting:
Cut 1, 30″ x 36″ rectangle for the towel body
Cut 1, 13″ x 13″ x 19 ½" triangle for the towel hood *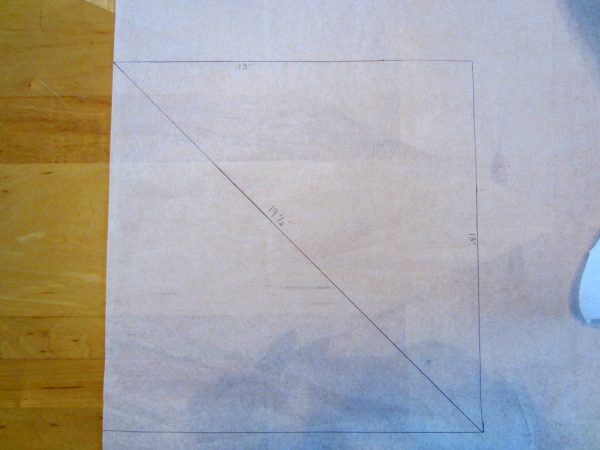 * If you're not comfortable measuring out the pattern for the hood, make a template! Draw a 13″ square on a piece of paper and divide in half diagonally. Cut out 1 triangle and place on your material for the perfect hood dimensions!
Tips for Sewing With Terry Cloth
Terry cloth will shrink when washed. Pretreat your material by washing in hot water and drying on hot.
When embroidering, it's best to use a cut away stabilizer . This will keep the design from distorting when embroidering as well as support the material during washing so that your finished design does not pucker or ripple.
Since terry cloth is a textured material, use a topper (such as a water soluble stabilizer, vinyl, or tulle) to keep the threads from becoming lost or buried into the pile.
 To keep the design stitching properly, hoop all the layers (cut away, terry cloth, and topper) together. If you find your hoop moves on the table, place a non-slip surface (such as a rubberized shelf liner) under your hoop to stabilize it.
Sewing the Hooded Baby Towel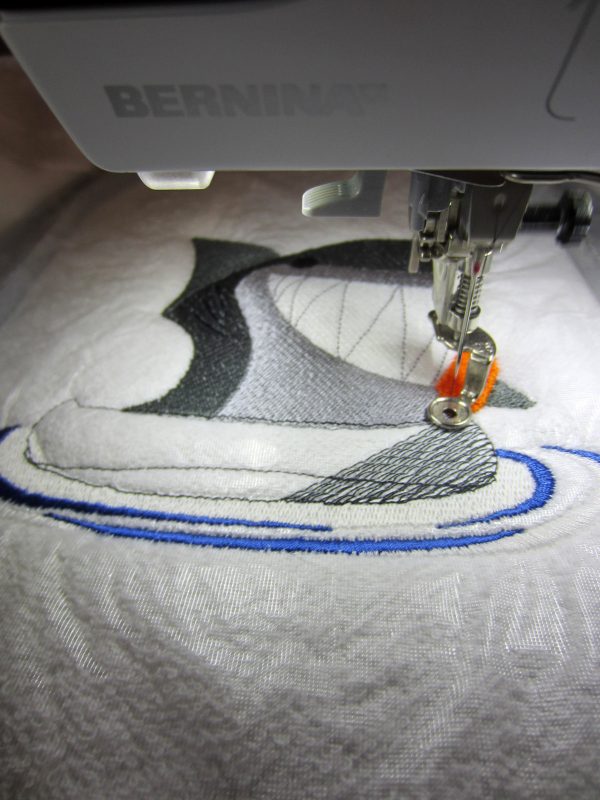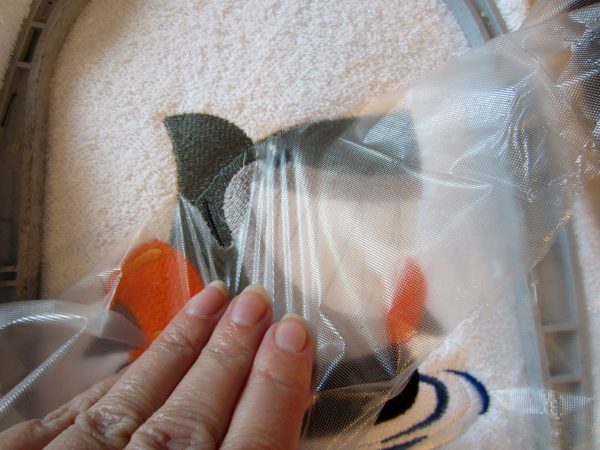 1. Embroider desired design onto hood triangle. Remove your topper and soak remaining water soluble stabilizer if necessary.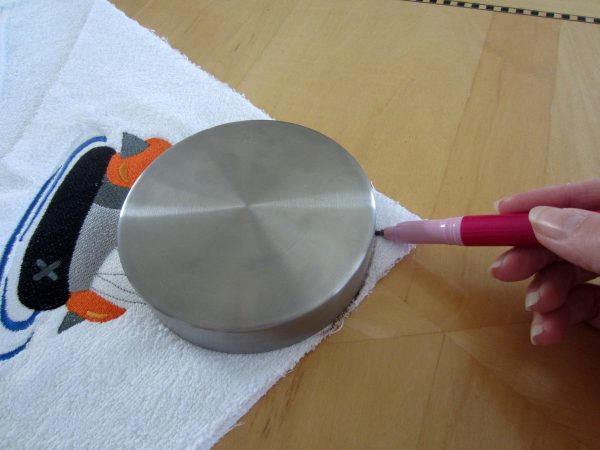 2. Use a lid or similar circular object and a water soluble marker to round off the 4 corners of the towel and the top edge of the hood only. Use scissors to cut on the lines made.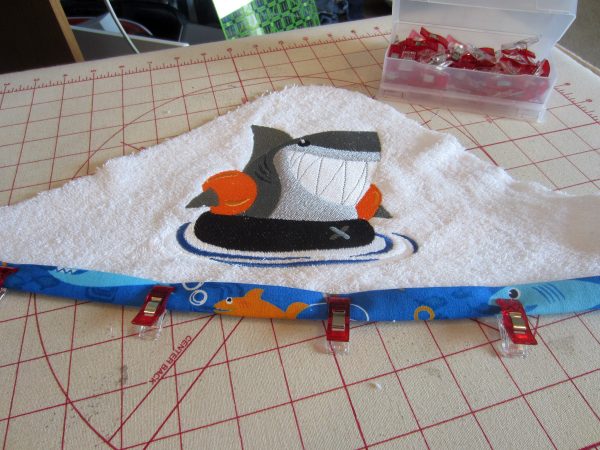 3. Sew binding on the long edge of the hood piece. Trim excess.

4. Place triangle hood piece on 1 corner of the towel, baste in place along side edges, if desired.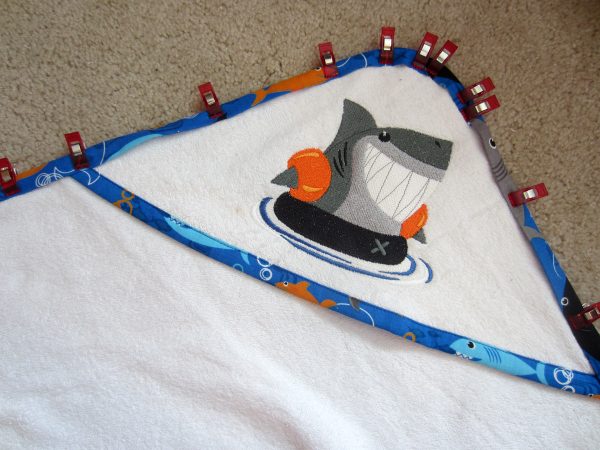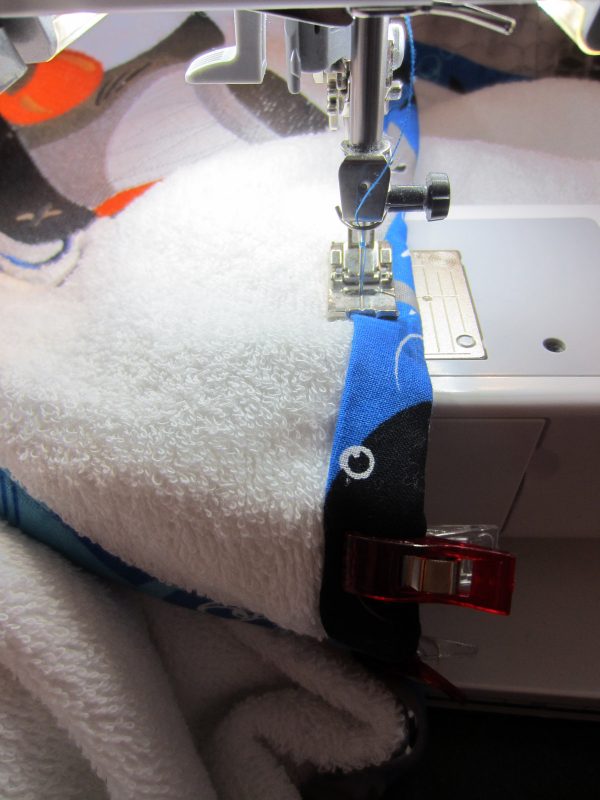 5. Sew binding along the outside edge of the towel. Treating the hood and towel as one piece.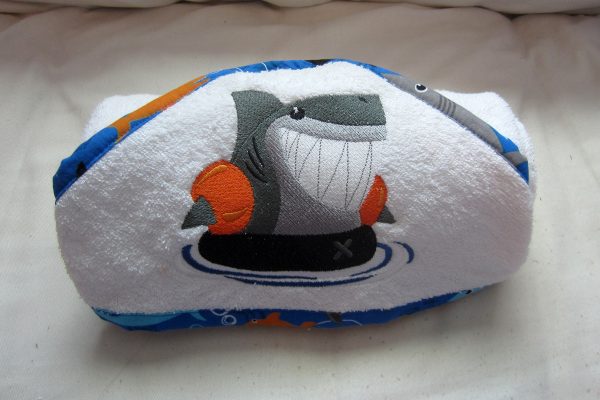 Difficulty level

Beginner

Time to Complete

Evening

Used Material

coordinating thread, double fold bias tape, fabric, stabilizer

Projects

home décor, towel

Seasons

all seasons, fall, Spring, Summer, Winter

Techniques

embroidery, sewing
What you might also like