Terry Cloth Tips
One of the great things about sewing is fabric. There are so many types of fabrics with almost unlimited colors and prints that give us more choices than we can ever use. Knowing how to sew on different types of fabrics opens up even more possibilities. This post is about terry cloth and the tips that make it easier to sew a terry cloth project. Terry cloth is a cotton woven fabric with long loops on the surface that make the fabric absorbent. It should be pre-washed because it will shrink the first time it is washed. When you cut terrycloth, it creates a lot of residue from the cut loops so be prepared to have more clean-up than with other fabrics.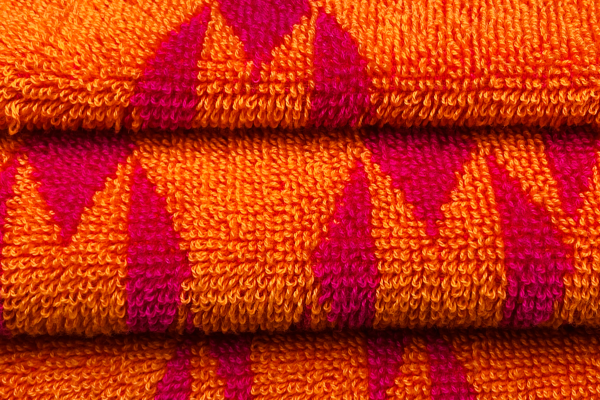 Presser Feet and Seaming Options
Walking Foot #50 is a good choice for stitching terry cloth. It is able to handle the thickness and the texture as it moves the fabric under the needle. Typical seams that are pressed open will work for most terry cloth projects. Seam allowances should be topstitched on each side of the seam or the raw edges finished using an overlock machine. The best needle to use is a Universal, size 90 with a lengthened stitch length of about 3-3 mm.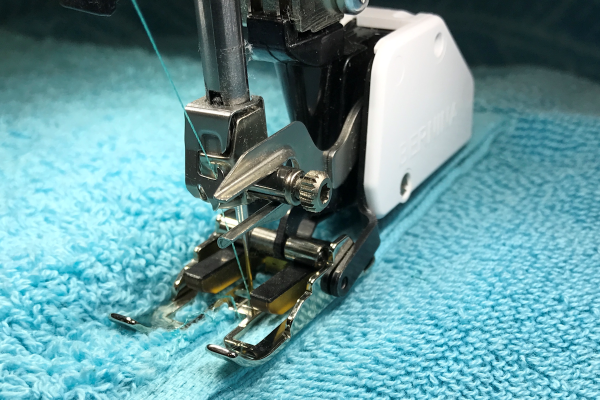 Another seaming option is a lapped seam treatment using Open Embroidery Foot #20/20C/20D. Select the Stretch Overlock stitch (#13 on most BERNINA models) and thread the needle and bobbin with the same color of thread. Trim one seam allowance on the seam line and mark the other seam line if desired. With right sides up, position the cut edge on the marked seam line. Select the far right needle position and place the cut edge of the fabric along the inside right toe of the presser foot. Stitch the length of the seam. Turn the fabric over and repeat for the remaining cut edge.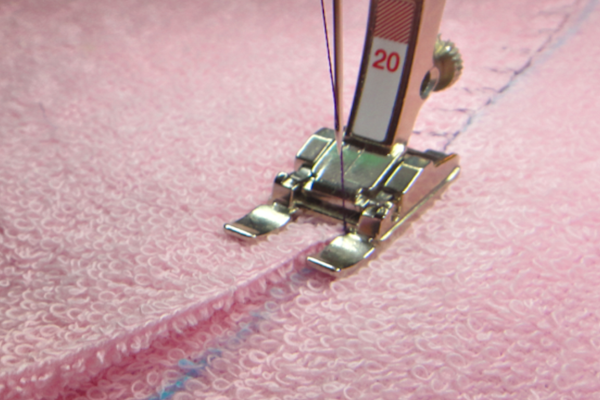 The overlock stitch on the sewing machine makes a secure seam that is very flat with no bulk. The finished seam below has a contrasting color of thread so you can see the look of the seam. The stitches fall into the pile of the fabric and using a color similar to the fabric makes the flat seam almost invisible.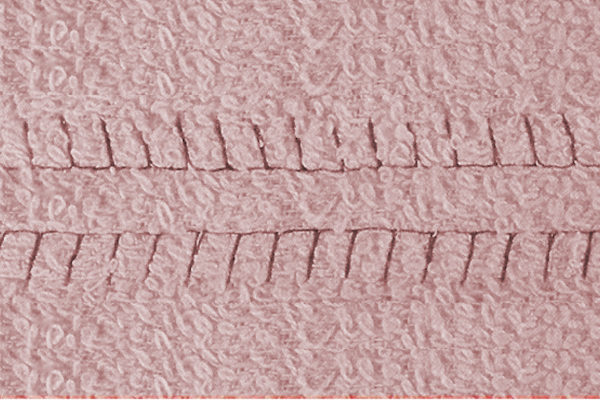 Baby items such as burp cloths, hooded bath towels and baby bibs are great items to make using terry cloth. Click here for directions to a burp cloth project made of terry cloth.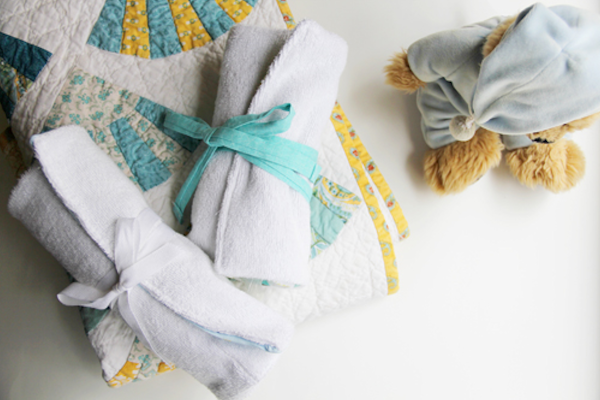 Another project that makes a great gift is a towel wrap. Click here for instructions to make one.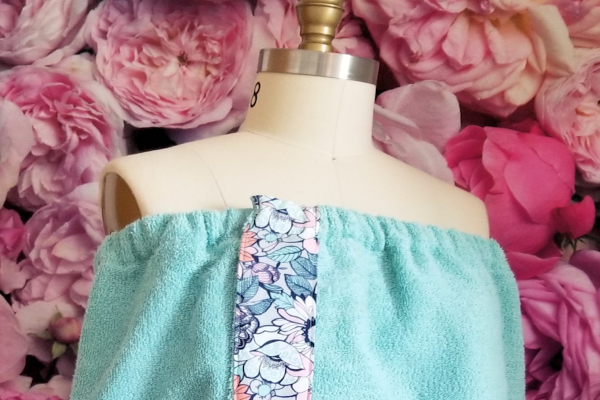 Experimenting and playing with all types of fabric is fun and gives you so many more options when you are planning a project. Terry cloth is fairly easy to sew and a good place to start to expand your fabric horizons.
Seasons

all seasons
What you might also like
One comment on "Terry Cloth Tips"