Top 10 Quick Gifts to Stitch!
Have you ever been stuck looking for the perfect last-minute gift and wondered, "What can I stitch up in a jiffy?" Yes, we here at WeAllSew know that situation all to well! We've taken a bit of a poll here at the WeAllSew headquarters at BERNINA, and we've put together a fabulous list of our favorite top 10! So, without further ado, let's get our Top 10 Quick Gifts to Stitch going – Late Night style, starting with #10 and working our way up to #1!
#10 Hand Warmers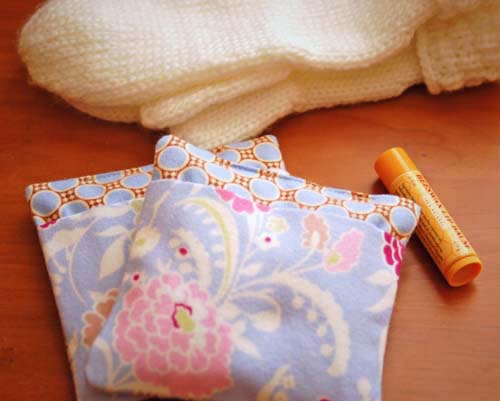 Make a simple set of pocket hand warmers using favorite fabrics! Find out How To Make Pocket Hand Warmers right here at WeAllSew.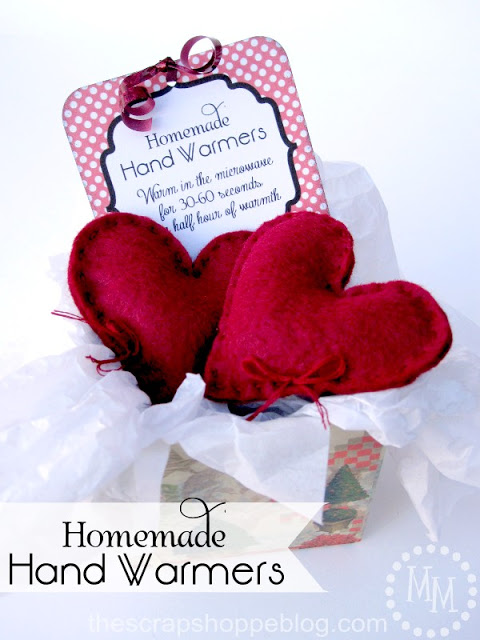 We also like the idea of making a pair of "loving" hand warmers with these heart-shaped Homemade Hand Warmers from The Scrap Shoppe.
#9 Coasters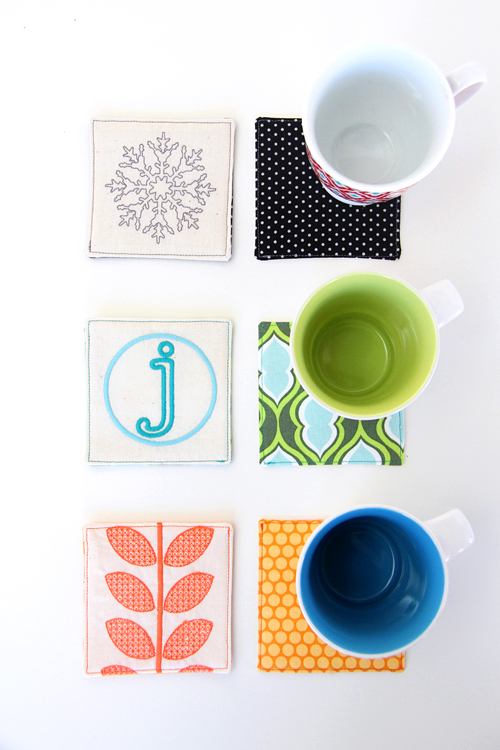 Use this tutorial to make simple fabric coasters, or to customize your gift by adding custom embroidered letters or initials. Find the How To Make Embroidered Fabric Coasters tutorial right here at WeAllSew.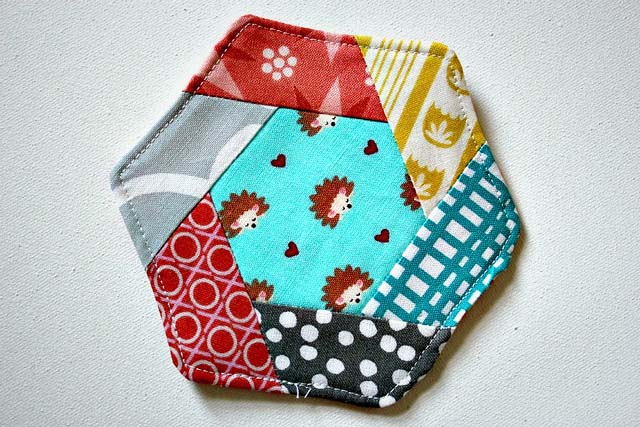 Take some of your favorite fabric scraps and turn them into pretty patchwork coasters in the shape of a Hexagon. Get the Hexagon Coaster Tutorial from Canoe Ridge Creations.
#8 Handmade Napkins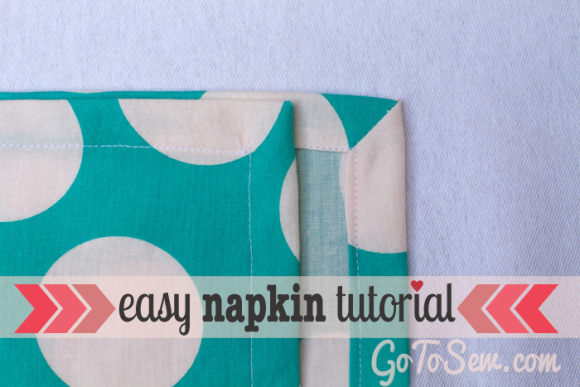 These simple-to-make fabric napkins can be made of fat quarters, and a simple set makes a great gift! Customize your gift by adding embroidered initials or letters. Find the Easy Cloth Napkin Tutorial from Go To Sew.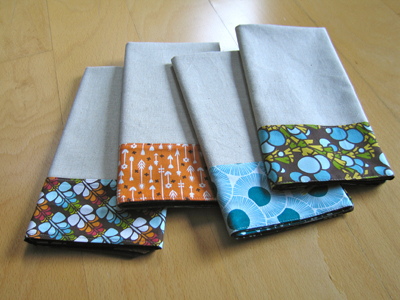 Add a bit of color to plain fabric to create these clever color block napkins. Get the Color Block Napkin how-to from Sew, Mama, Sew!
#7 Coffee Cozy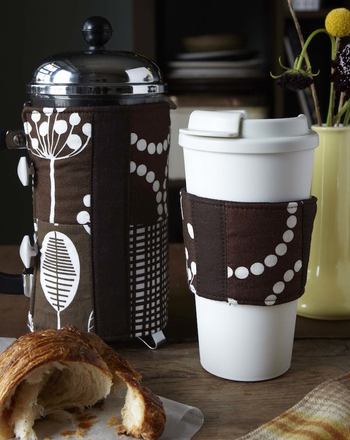 Use your favorite fabric to stitch a simple cozy that fits most coffee cups with the Coffee Sleeve Pattern and Tutorial from Craft Foxes.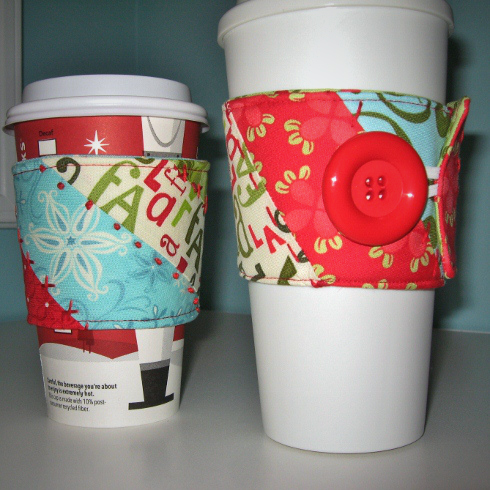 Use bright fabrics and buttons to make this pretty patchwork cozy with the Coffee Sleeve Tutorial from Sew Mod.
#6 Pot Holders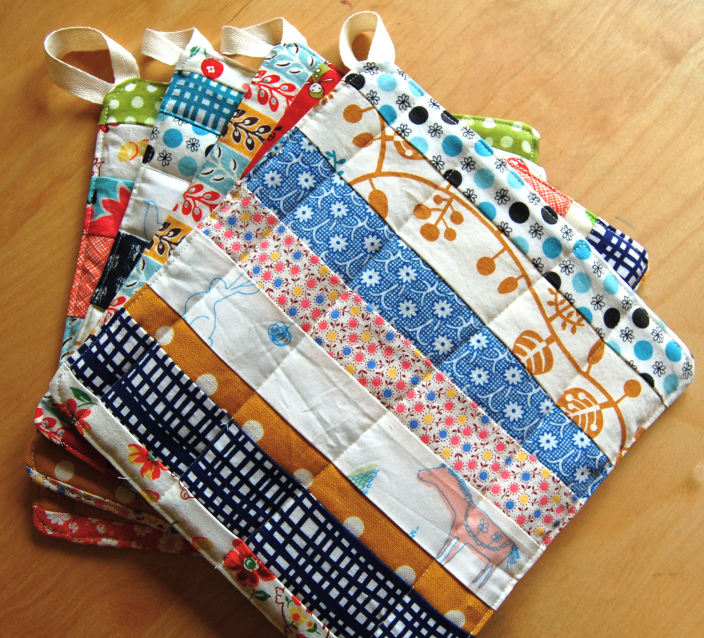 Make some simple pot holders with scraps, either by sewing patchwork or cutting simple squares. Find out how at the Scrappy Handmade Hot Pad tutorial from Blooming Poppies.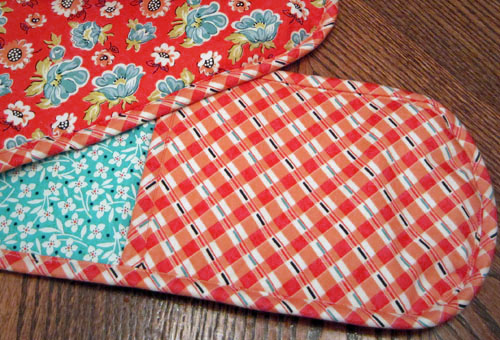 These handy double-pot-holders stay connected! Get the Double-Oven Mitts tutorial from right here at WeAllSew.
#5 Infinity Scarf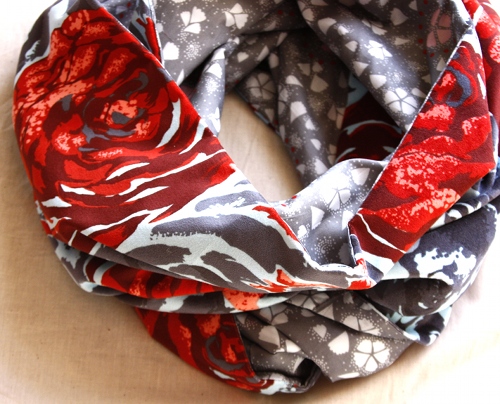 Anna Maria Horner calls this infinity scarf "Figuring the 8," and looks fantastic made from your favorite printed fabrics. Get the Figuring The 8 scarf tutorial from Anna Maria Horner.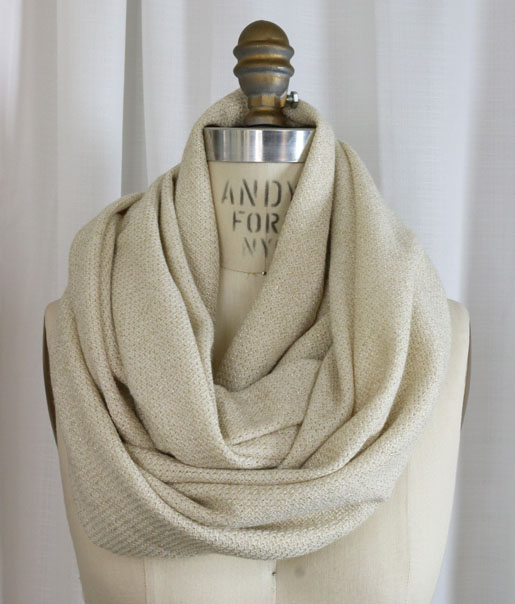 Use soft solids or knits to create this infinity scarf with Mimi G's Infinity Scarf Video Tutorial here at WeAllSew.
#4 Mug Rug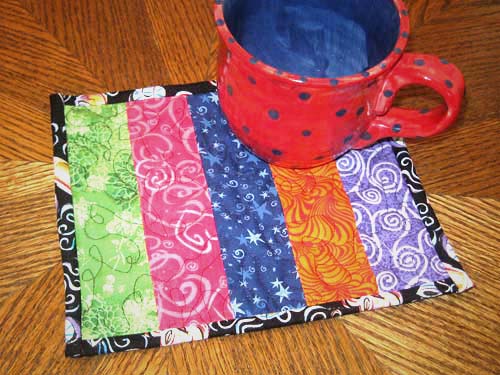 Create as simple mug rug with patchwork strips following the Striped Patchwork Mug Rug tutorial here at WeAllSew.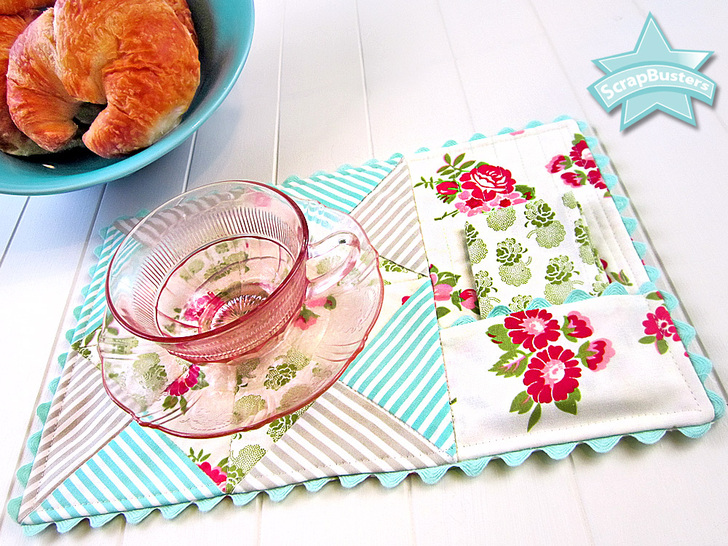 Make this sweet patchwork mug rug complete with ric-rac trim and pocket for napkin or teaspoon. Find the Scrap Buster Mug Rug tutorial at Sew 4 Home.
#3 Drawstring Bag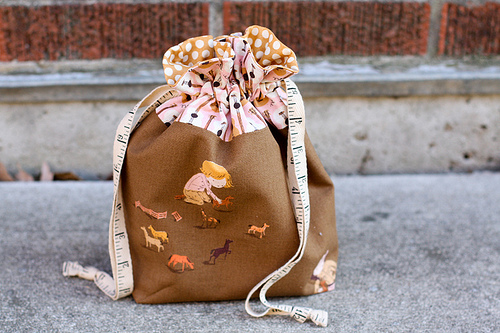 Use bright and cheery prints to make a simple drawstring bag. Get the Drawstring Bag Tutorial from In Color Order.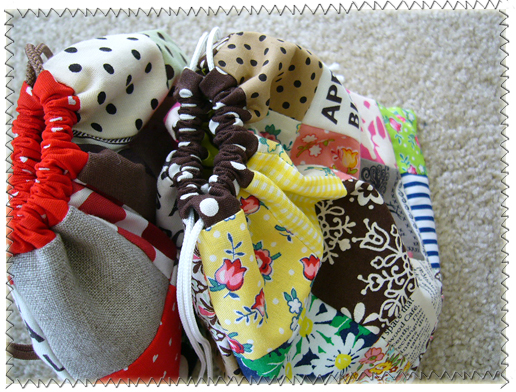 Make this simple drawstring bag using patchwork scraps! Get the Patchwork Bag tutorial from Pink Penguin.
#2 Tote Bag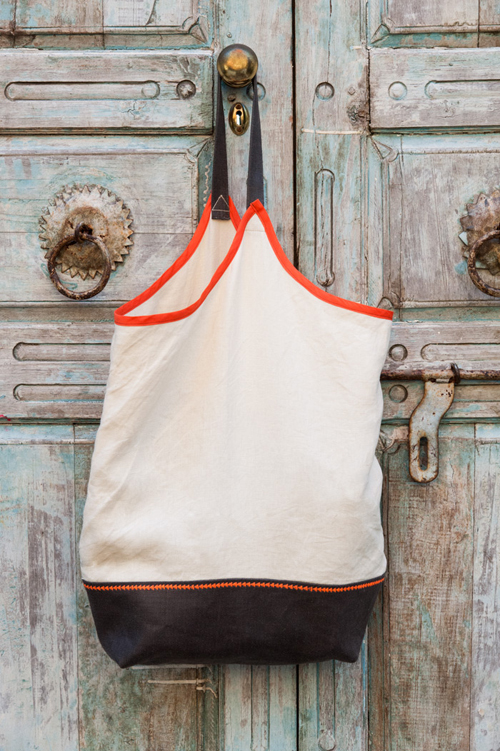 This simple tote makes a great gift – change the look by adding big, bold prints instead of solids! Get the Leather Strap Tote tutorial from here at WeAllSew.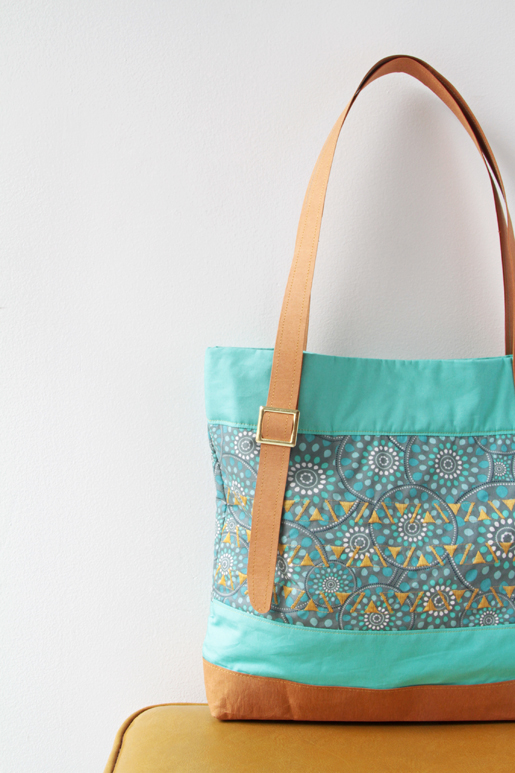 This pretty and practical tote is one of our all-time fav's! Get the Modernista Tote Bag how-to here at WeAllSew.
And here it is, the number one quick gift to stitch…
#1 Zip Pouch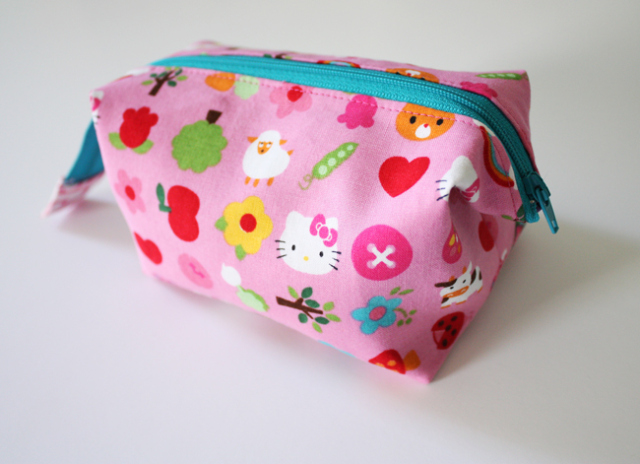 There are lots and lots of really great zippered pouch tutorials out there, but this is one of our favorites – it's simple, roomy, and very stylish! Find the Open Wide Zippered Pouch tutorial from Noodlehead.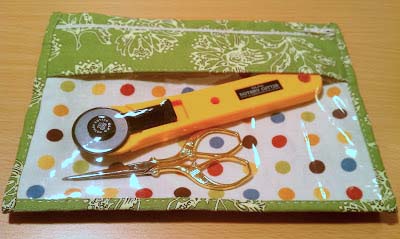 Nothing keeps little things organized better than a zip pouch with a clear window – a very cool gift! Get the Window Zippered Pouch tutorial from Thread Shuffle.
Find even MORE great sewing project ideas that make great gifts at our Pinterest Quick Sewing Projects board!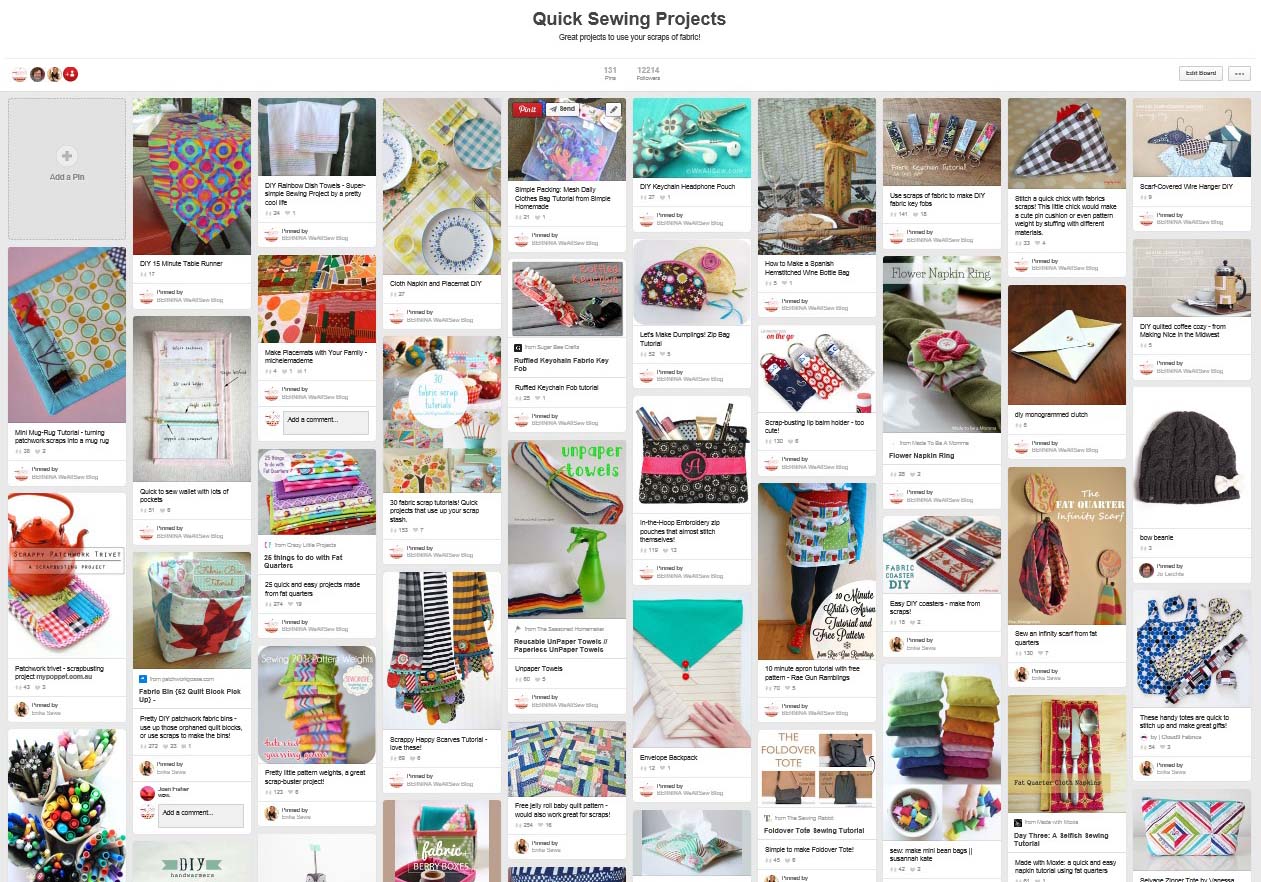 Projects

home décor

Techniques

crafts, quilting
What you might also like