National Sewing Machine Day – Love Your Machine!
Celebrate National Sewing Machine Day by showing your sewing machine some loving care. As a bonus, in celebration of our favorite day we're giving you a chance to win a bundle of fun sewing prizes! Give your best-sewing-friend some TLC with a clean and oil, and learn how to get the most out of your sewing with these top sewing machine tips from WeAllSew. Find our National Sewing Machine Giveaway at the bottom of the post – good luck, and happy sewing!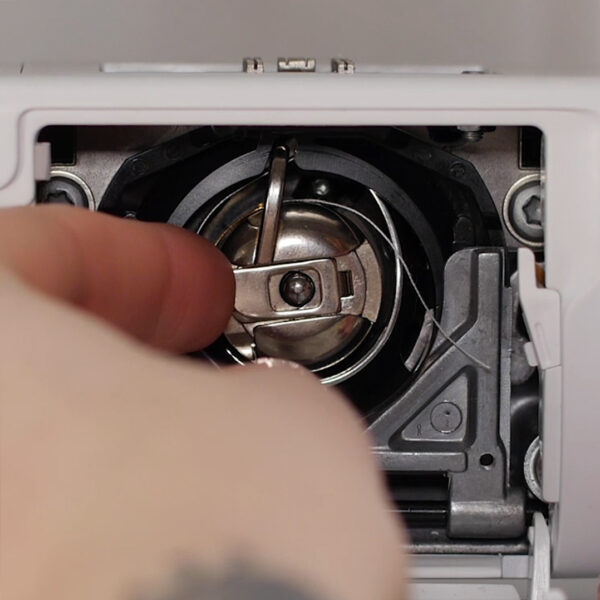 The CB hook system earned BERNINA the reputation for having excellent stitch quality. It's the system on many of our legacy machines as current models including the BERNINA 3 Series and the B 215. It is a beloved system known for its precision and excellent stitch quality. The key to helping these machines last and have a long lifespan is taking care of them properly with the Clean and Oil your Sewing Machine tutorial here.
To a non-BERNINA machine owner, if you mention the Free Hand System they may ask "What's the big deal?". Yet, ask any sewist who uses it, and they will tell you (rather emphatically) that they would never sew without it! Find out more about how helpful the BERNINA Free Hand System is to your sewing here.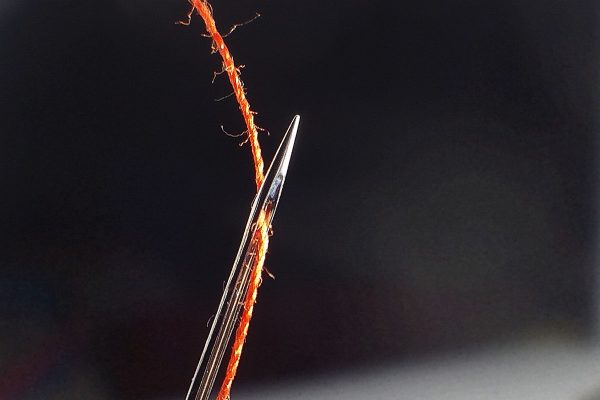 It's amazing how something as small as a needle can make such a huge impact on your sewing project! The right needle for your sewing project can create perfectly even and beautifully made stitches. Learn all about sewing machine needles in this tip post at WeAllSew.
Regular cleaning and oiling of your machine will keep it running in tip top shape for many years. There are just a few basic things to know about caring for your BERNINA sewing machine with the BERNINA hook, featured in our 7 and 5 Series machines. Follow along with these steps to clean and oil your sewing machine.
While there are lots of different materials that can be tricky or finicky to sew with, one of the scariest things to sew is super tough and bulky fabrics. Fear not! With the right tools, your BERNINA can tackle almost anything you try to stitch. Here are a few tips and accessories to ensure successful heavy duty stitching. Get tips for sewing bulky or thick layers here at WeAllSew.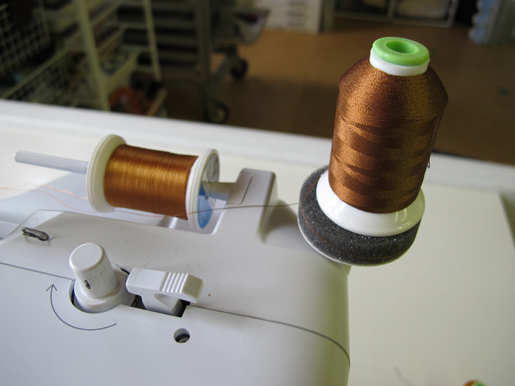 Do you know which type of thread spool pin on your sewing machine to use with different spools of thread? Most spools of thread are wound one of two ways, cross-wound or stacked. The thread will come off of each type of spool differently. Use these thread spool tips if your sewing machine has both vertical and horizontal spool pins.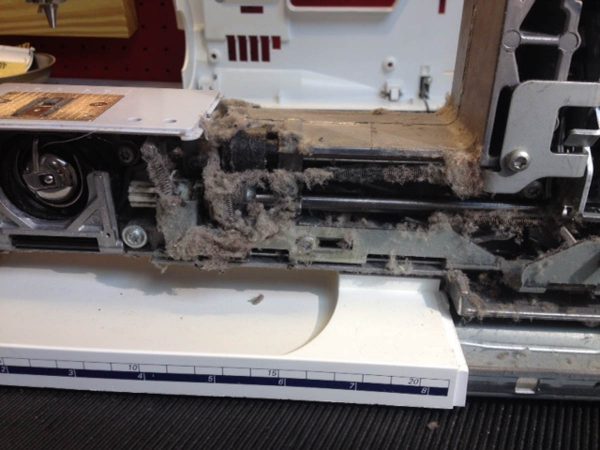 Lint in your sewing machine is the natural consequence after hours of time spent sewing. Cleaning and removing lint the right way is a key item on your regular machine maintenance checklist. Read up on the do's and don'ts of cleaning lint from your sewing machine here.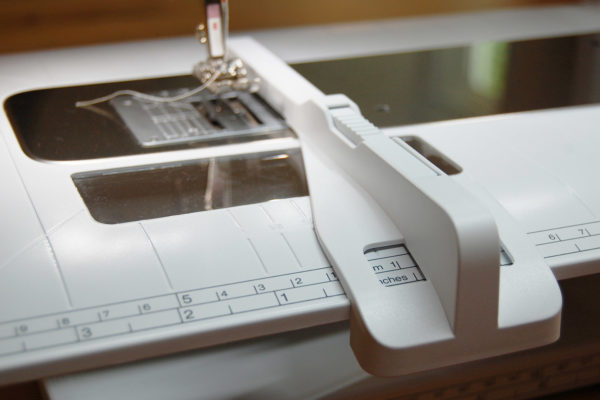 When sewing long runs of fabric together in a straight seam (stitching panels for curtains or joining large pieces of quilt backing for example) it can be difficult to keep a lengthy seam nice and straight. Any variation from the straight line of stitching can cause wobble or even a pucker. Follow these simple tips for sewing straight seams that can help!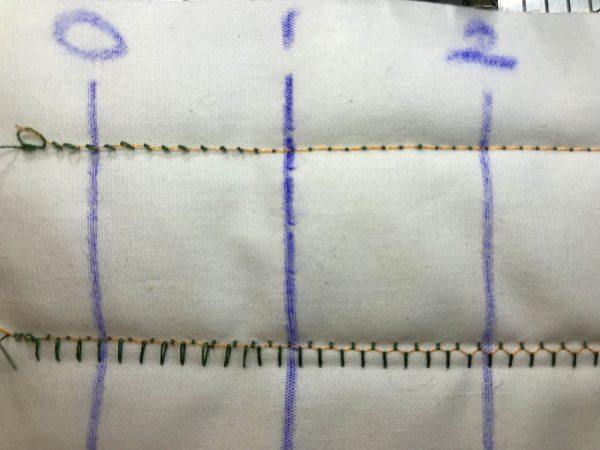 When you change fabric, batting, thread, needle size etc., it can affect the balance of your stitches. These simple tips for testing your thread tension can help you to understand how to adjust your thread tension to find the best balanced stitches.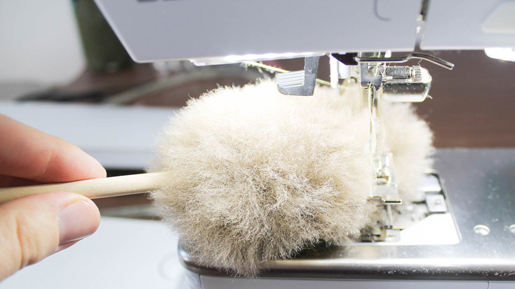 Sometimes the right tool can really help you get the job done! Read all about the special tools you can use to keep your machine clean here at WeAllSew.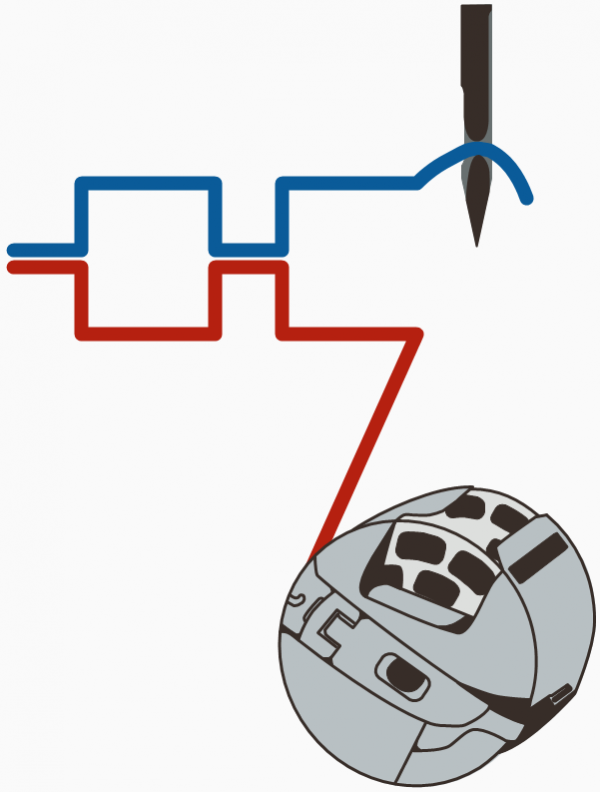 From the technical point of view when your machine misses or "skips" a stitch it's easy to think that there may be something wrong with the machine itself. What's really happening under the needle plate is a completely different story! Find out all about troubleshooting skipped stitches in this informative post from WeAllSew.
National Sewing Machine Day Giveaway!
One lucky WeAllSew reader will win this fun package featuring sewing tools and accessories! You could win one pair Tula Pink 8″ shears, one Tula Pink 45mm ergonomic rotary cutter, one Zirkel magnetic red pincushion, and one package of pink Binding Babies Dress Clips!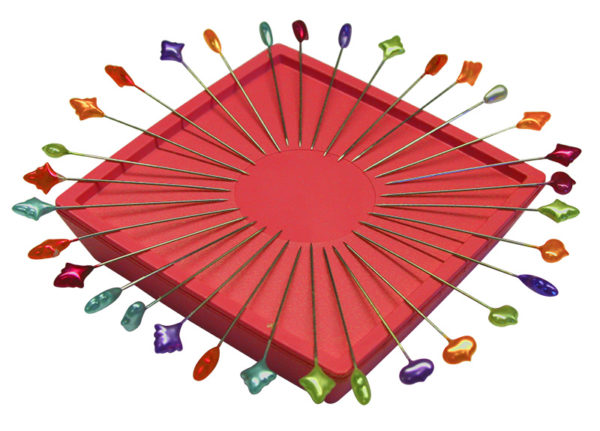 All you have to do is post a comment below and answer the question, "What is your favorite type of project to make with your sewing machine?" The the giveaway is open through Friday, June 21.
The giveaway is open to residents of the 50 United States and the District of Columbia. One comment per fan. Comment must be submitted to the WeAllSew.com blog by Friday, June 21, 2019 at 11:59 PM Central Time. Winner will be chosen randomly. Winner will be notified by email and will have 48 hours to contact to claim the prize.
Good luck!
Difficulty level

Beginner

Time to Complete

Evening
What you might also like
221 comments on "National Sewing Machine Day – Love Your Machine!"