How to Make a Bow Tie – Free Video Tutorial
The mystery of the bow tie is unraveled. In just a few simple steps you can take a piece of fabric and turn it into the ultimate fashion accessory.
Once you've made one, you'll want to stitch a whole collection. So hit the runway in stride.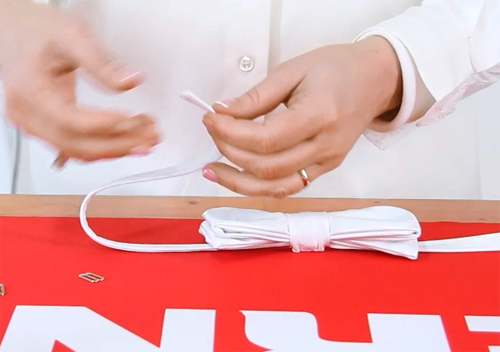 Bow Tie Design: IDILVICE
Photography, Video, and Photo Stills: Carl Posey
Starring: IDILVICE
Idea, Concept, and Set Design: Carl Posey
Music Produced by William Lawson (@Rick8arryBeatz)
How to make a bow tie instructions.
Choose your fabric.
Get your bow tie hardware.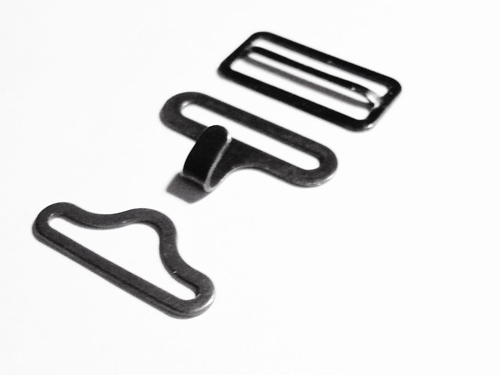 Cut the bow (3″ x 12″), tie (2″ x 3-1/2″), and band (1-1/2″ x 21-1/2″)
Fold the band in thirds, lengthwise; press. The finished width should be the same size as your bow tie hardware.
Set your overlocker/serger for a 2- or 3-needle coverstitch. With the raw edges against the feed dogs, stitch down the center of the band.
Place the two bow pieces right sides together. Stitch around all four sides using a 1/4″-wide seam allowance, leaving a 1-1/2″ opening in the middle of one side. Turn right side out. Press.
At the opening, edgestitch close to the fold to hold the edges together.
Fold the bow as shown below, with folds meeting in the center. Zigzag down the center, back-and-forth between the folds, to hold the layers together at the center (or straight stitch each fold in place separately).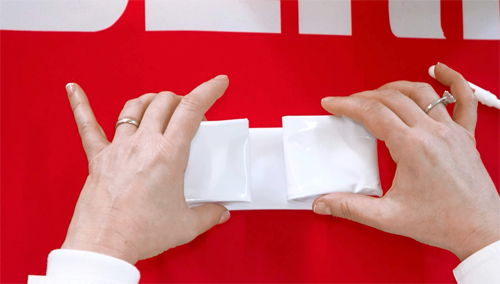 Fold the center tie strip lengthwise, right sides together. Stitch the long side using a 1/4″-wide seam allowance. Turn right side out. With the seam centered on one side, press the tie strip.
Scrunch the bow edges together at the center and place the strap on the back, right side of the strap to the wrong side of the bow. Wrap the tie around the middle; secure the pieces together with a few hand-sewn stitches.
Finally, attach the hardware to the strap, then turn under the strap ends and stitch them in place.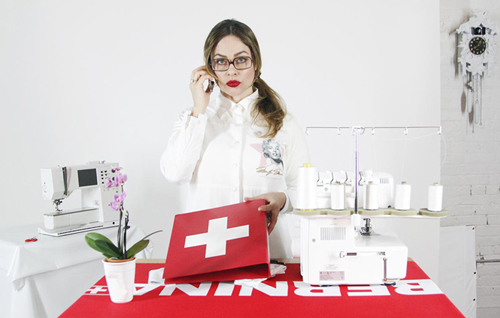 Projects

fashion
What you might also like
5 comments on "How to Make a Bow Tie – Free Video Tutorial"