Getting Ready to Garden!
Here in Chicago we're anticipating the gardening seaseon (come on Spring!), and I'm taking stock of our gardening "stuff." I've got quite a collection of garden tools, and since our little girl Fidget started to help in the garden last year, she's got her own collection of tools, too. I was thinking – what better way to keep all of our tools in order than to stitch up a few organizers? It didn't take me long to find a bunch of awesome tutorials and projects – and here are my favorites!
ORGANIZERS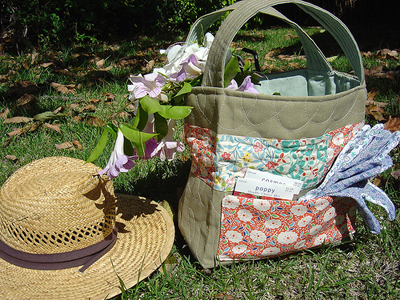 So cute! This Quilted Garden Tote designed by Handmade by Alissa is big enough to hold basic tools and has a pocket for little things like seeds and gloves. Get the downloadable PDF pattern from Sew, Mama, Sew!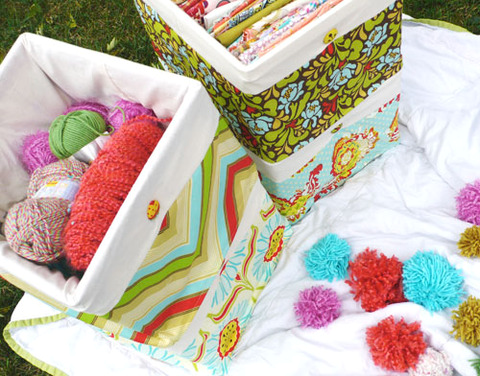 Laura Gunn at Paint in My Hair invented these super bright crate covers, and I think they would be perfect for storing gardening tools and outside stuff (especially if made with a dark color inside). Get the full Undercover Crate Tutorial from Paint in My Hair.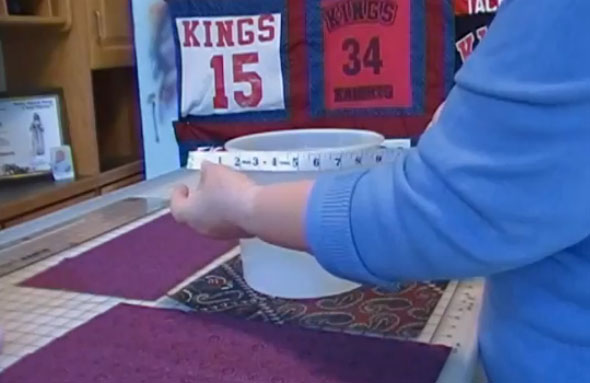 Carolyn Wainscott's video tutorial for measuring and sewing a custom  plastic bucket organizer isn't flashy, but it's great information. You can use her technique for measuring and making an organizer for any sized bucket, from the demonstrated ice cream bucket all the way up to a big 5 gallon bucket. I'm thinking THIS would be the perfect garden tool holder for my little 4 year old! Find the video tutorials below:
APRONS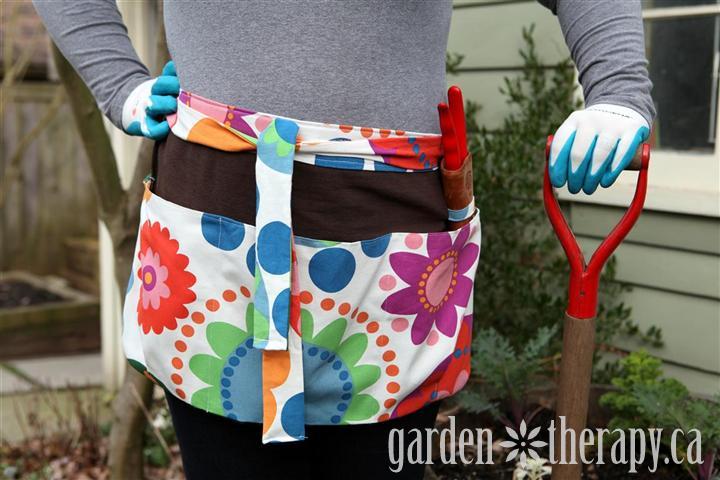 This cheery apron just makes me want to get out and dig in the dirt! Lots of pockets, too. Find the DIY Summer Blooms Garden Apron tutorial free at GardenTherapy.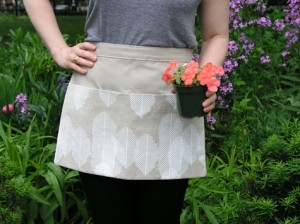 I love the subdued colors of Brett Bara's apron, and you can find the full Gardening Apron tutorial at DesignSponge.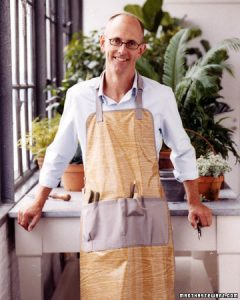 This is the perfect apron for really keeping clean! Find the full pattern and tutorial for this Gardener's Apron at Martha Stewart's website.
I hope you enjoy these projects! Do you have a favorite free gardening project or tutorial that I missed? Please share a link with us!
Happy stitching,
Erika
Techniques

crafts, sewing
What you might also like