January is National Hot Tea Month. We're celebrating with our favorite sewing projects to help you enjoy a hot cup of tea, to host an afternoon tea party, or to put together a fun tea-themed gift for a friend.
The best way to celebrate National Hot Tea Month this January is to enjoy a cup of hot tea!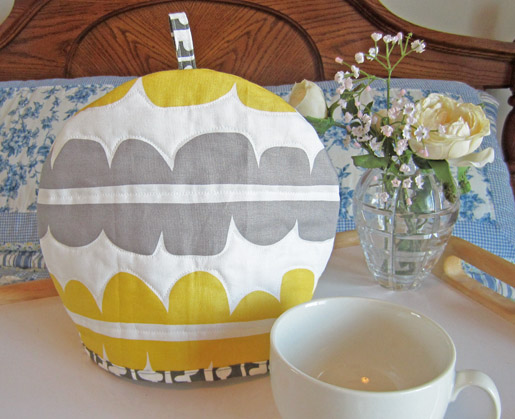 Make your tea time extra special with this contemporary version of a traditional cozy. If you start sewing early afternoon, you'll have one ready in time for afternoon tea! Learn how to make a simple Tea Cozy here.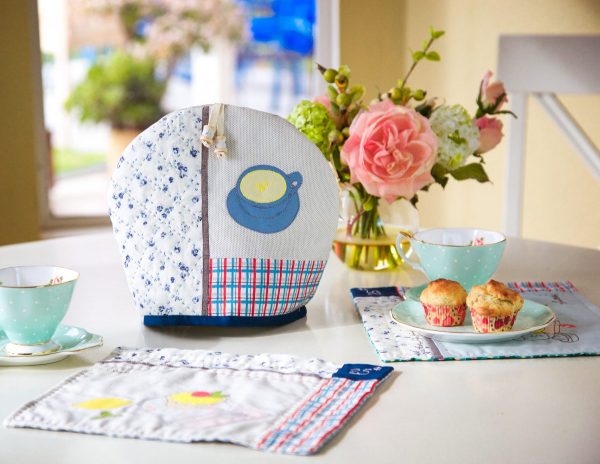 Enjoy tea time for two with this sweet tea cozy and matching tea mats. Pop on the tea cozy to keep things toasty while the tea is brewing. It will always keep your tea warm between cups! Click here to find the Tea Time Set tutorial.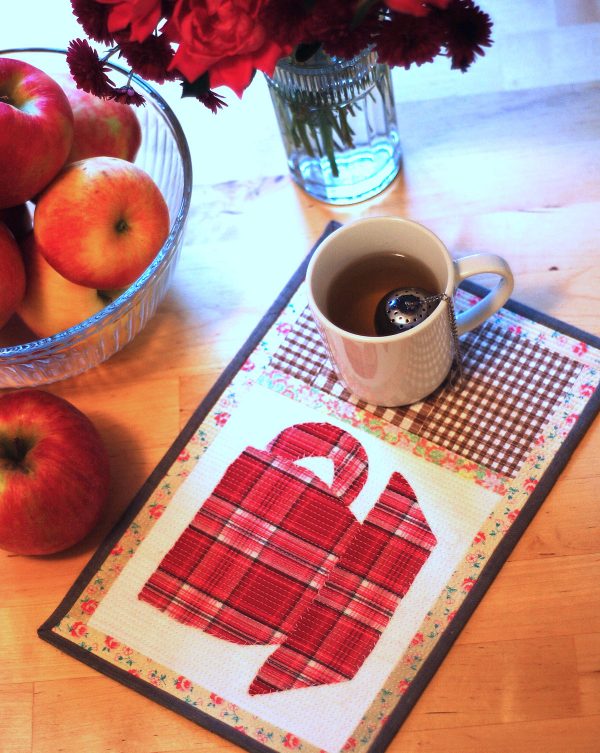 Make your quick tea and snack break fun with a mini mug rug quilt! Find out how to make an Orphan Block Mini here.
Invite a friend or two and set the table for a special tea time with these handmade projects.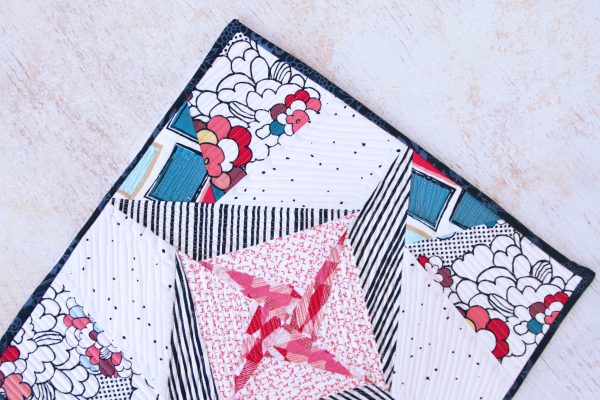 Set the tea table with a pretty quilted topper as a place to set the tea pot. Try making this pretty Paper Pieced Mini pictured above in seasonal colors. If you'd like a simpler topper, try the Turning Triangles mini or check out the Ohio Star Variation mini.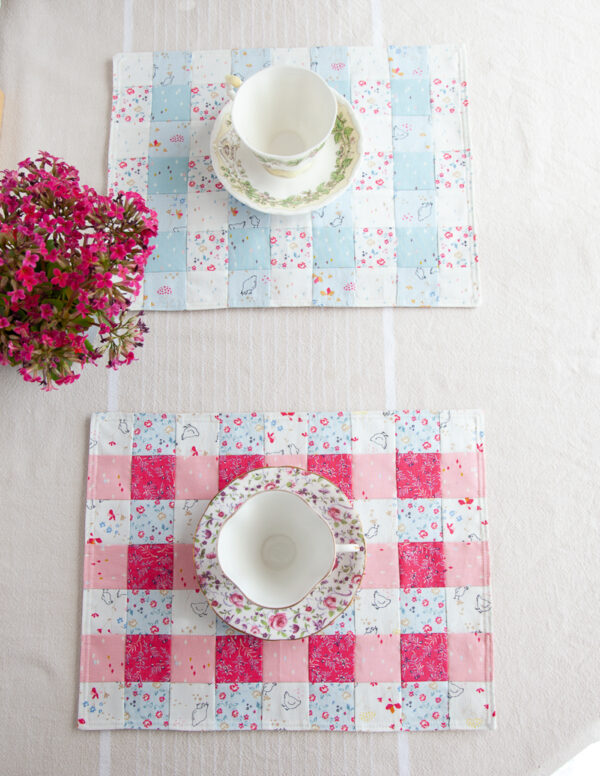 These sweet placemats are just perfect to host a tea for two. Learn how to make these Gingham Placemats here.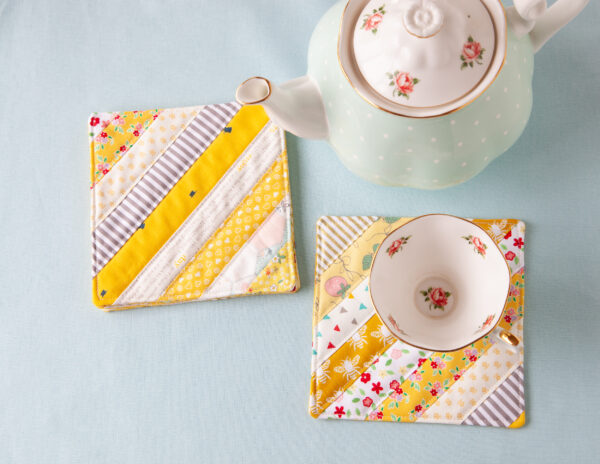 Make a set of sweet, scrappy coasters for your tea party! These coasters are the perfect size for a tea cup. Find out how to make a Scrappy Coaster Set here.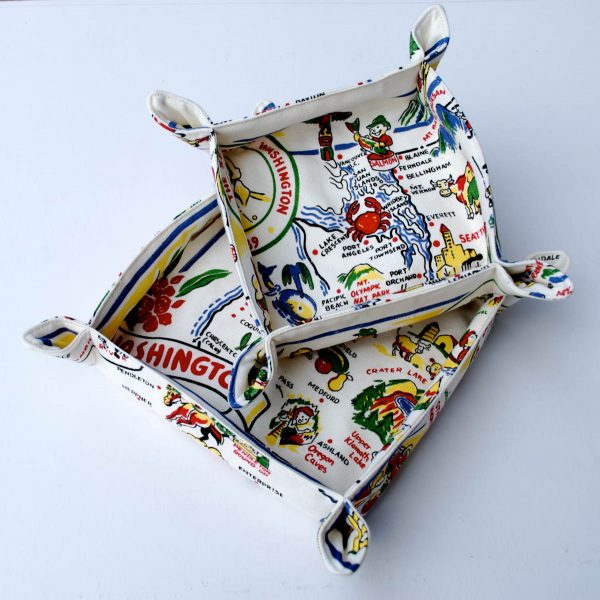 These simple to sew trays are the perfect size for holding an assortment of tea bags, sugar packets, or honey sticks at the tea table. Click here to find the Tidy Tray tutorial.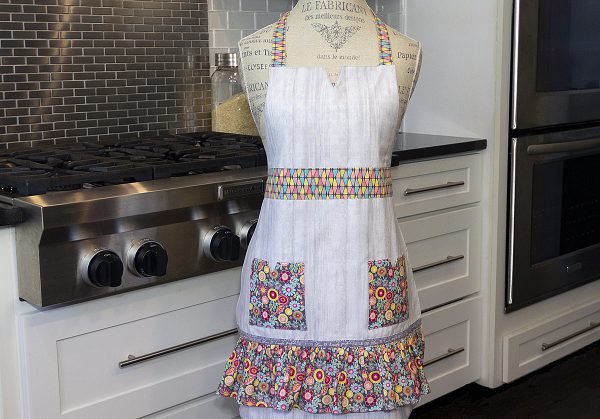 Serve tea to your guests with style! Create a charming apron with this Vintage Apron tutorial here. If modern is more your apron style, check out this simple Charming Pocket Apron tutorial.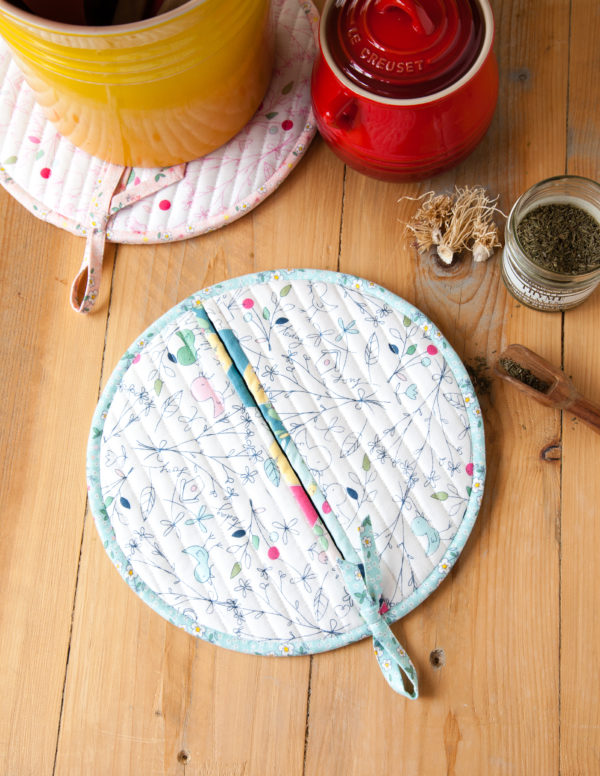 Keep your hands cool while pouring tea with this simple Circle Potholder that also doubles as a hot-pad to protect your table from the hot tea pot.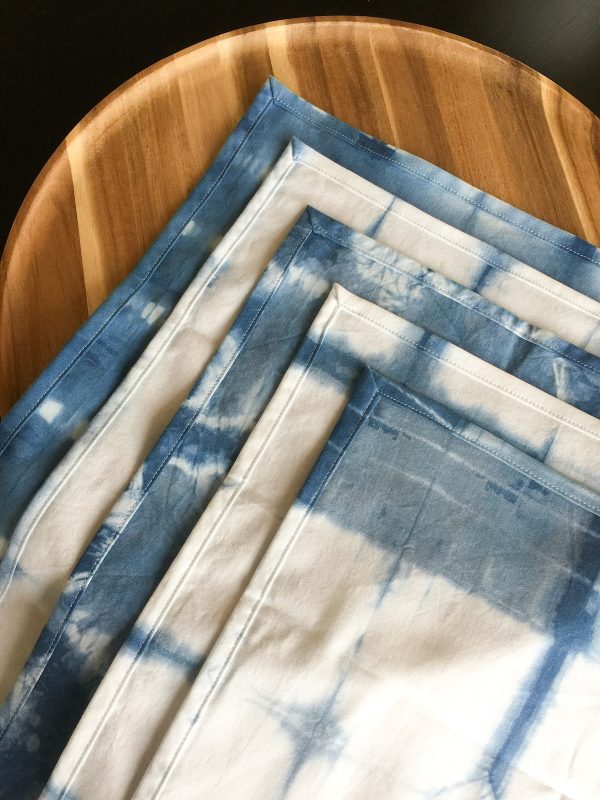 Keep some handmade tea towels on hand to quickly pick up any little spills. Use this handmade tea towel tutorial to learn how to quickly finish edges to create simple towels, and learn how easy it is to create beautiful patterns with simple Shibori dye techniques.
Give the gift of tea with a handmade tea basket. Create a fun gift for a friend by filling a small container with tea and accessories!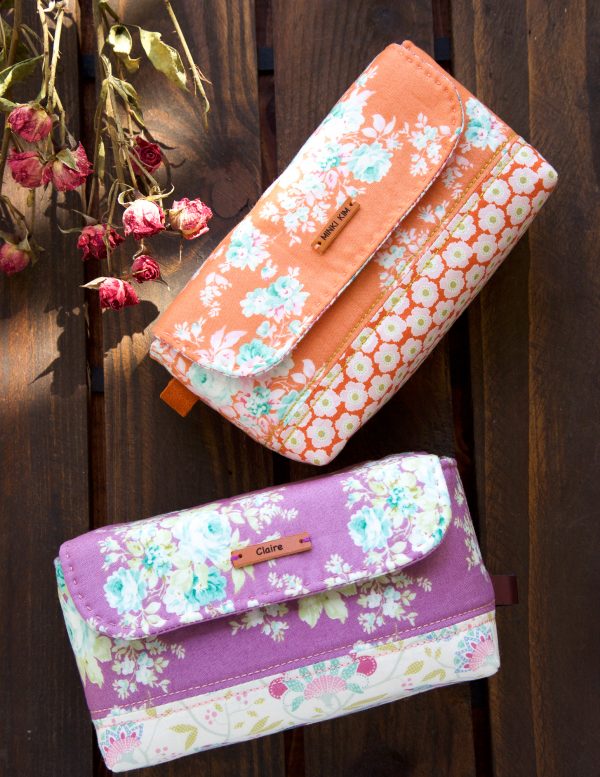 Create a "tea break" gift for a friend by filling this little handmade pouch with assorted tea bags, a set of the Scrappy Coasters, and honey sticks!
Make a fun tea basket gift set with coordinating fabric prints or colors! Fill this handmade basket with a cafe style apron, tea towels, coasters, and an assortment of tea to enjoy.