How to Bury Your Thread Ends on a Quilting Project
How do you bury thread ends which are too short to thread through a needle eye or when you just don't want to take time to thread a needle?
BERNINA Brand Ambassador Renae Allen of RGA Design LLC shares a technique she used in tailoring and garment sewing to send threads to the inside. It works great for quilt threads!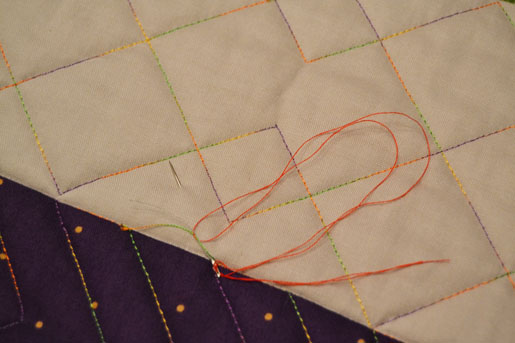 1. Choose a thread color different from your sewing thread. Fold it in half and thread both cut ends through a needle so there is a loop on the bottom.
2. Reach through the loop, grab the thread ends and pull them through the loop.
3. Hold on to the ends and while pushing the needle through inside of the quilt and back out a short distance away. The needle and thread loop pulls the ends through the inside of the quilt. If the ends come out with the loop just tug slightly  and trim so the ends pull in and are buried between quilt layers.
What you might also like
5 comments on "How to Bury Your Thread Ends on a Quilting Project"