Everything You Wanted to Know About Sergers
Everything you wanted to know about sergers (but was afraid to ask how to thread it)
"What does a serger do?" was a question asked by a student in my beginning quilting class. No one else in the class knew exactly what a serger did either. So, I asked the class to take a look at the stitching at the hem of the shirts they were wearing, and I explained that their hems were probably done on a serger.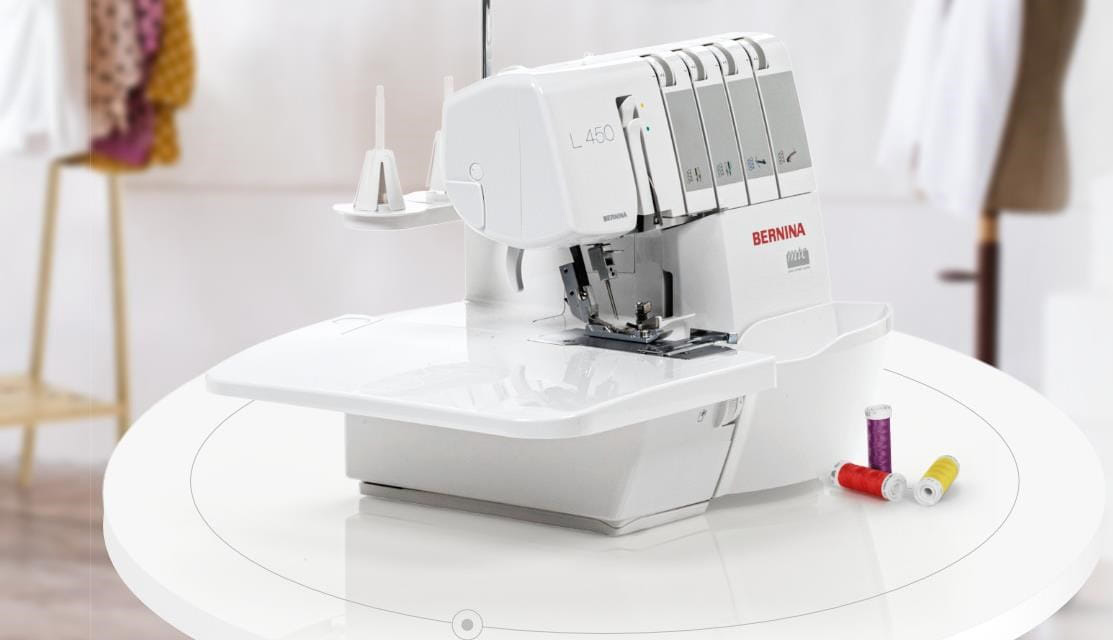 A serger is sometimes called an overlock machine (The terms "overlock" and "serger" are interchangeable depending on where you live in the world.), and it is different from a sewing machine. It sews a seam, trims the excess fabric simultaneously, and creates a "loopy" overcast stitch over the raw edge of the material, so the edges are contained and don't unravel or look sloppy. Using a serger makes garments and projects look professional.  My curious students began examining all of the seams and hems on their clothing.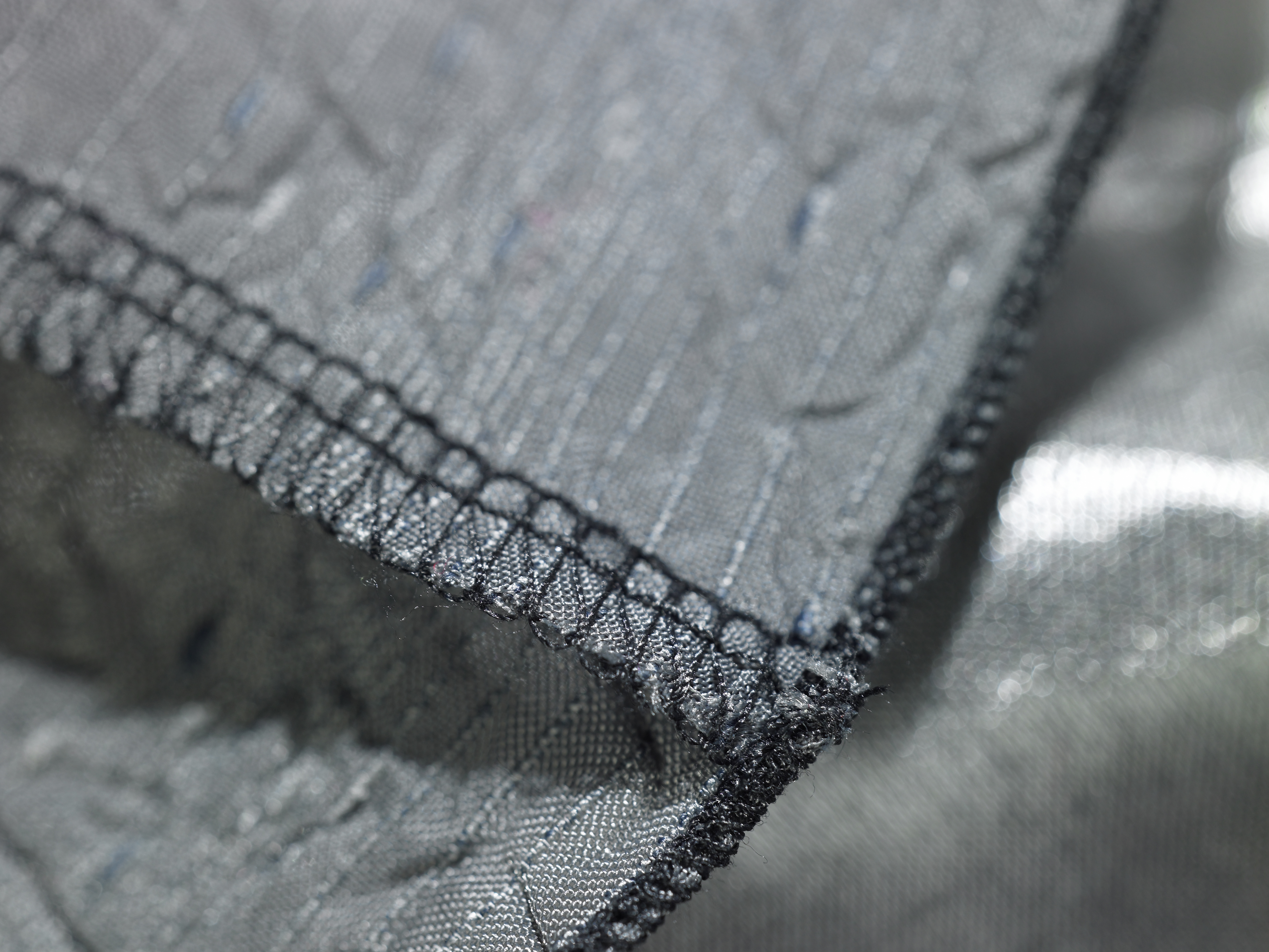 I confessed to my class that even though I owned a serger, I had only used it a couple of times.   Why?  I get stressed and confused about threading it! That problem is somewhat common among serger owners, according to my random survey among my sewing friends.
"I have a serger, but never use it because I always forget how to thread it," said one friend.
"It's complicated and frustrating," said another. "My kids pulled my thread out of my serger; I have not used it since," said another.
I think the problem may stem from the fact that if you are only an "occasional" serger user, you forget how to change thread colors and thread the machine between uses.
One day, my neighbor borrowed my serger when her serger was off getting serviced.  I told her when she returned it to please leave it threaded!  She laughed and promised to give me a quick threading tutorial.  She spent some time helping me figure out how to thread it.  And with practice and under her watchful eye, I mastered threading my machine-which includes threading the upper and lower loopers.
Now that I could thread my serger, I wanted to know more about creating with my serger. I  decided to do some research, watch some tutorials and check out the latest and greatest sergers when I went to a retail quilt show.
I was thrilled to discover "The Ultimate Overlocker" from BERNINA which offers a "one-step air threader"! What? An air threader? I HAD to ask for a demonstration.
This machine is actually "fun" to thread.  I watched as the thread magically moved through the machine by air which "sucked" the thread into position. You literally put the thread in a little port hole and hit the foot control and, boom, your thread is sucked into the machine and is quietly waiting for you right next to the needle. It was a demo I could watch over and over. I love this problem-solving technology they built into the BERNINA L 8 Series machines.

Here are a few other interesting things I found out while researching sergers/overlockers, including this article, "Overlocker for Beginners: Introducing Sergers."
Things to Know About Sergers/Overlockers
A serger is a type of machine that uses multiple threads (usually 3 or 4 threads or more) to seam fabric together while also covering the raw edges

They can be used for construction, finishing, or both (like the hem of a t-shirt)

Sergers are fast, and they cut, sew and finish all in one step

Sergers can be used on many different fabric types and weights for wave-free and pucker-free seams

While threading (if not using the above-mentioned air-threader) can be intimidating, it is not a difficult process, but it is a process. The machine's manual and color-coded guides detail the process, and there are many videos and tutorials posted online. Practice, practice, and soon you'll get it. (Or have your neighbor come over to teach you!!)

Get used to new terms and machine parts like "upper and lower looper," "aerial," "tension disc," "differential feed settings," and more. Read the manual.

Adjusting tension.  Yes, you will need to adjust tension depending on the type and thickness (i.e. denim vs. satin) of the fabric you are using.

"It is a great idea to keep a record of your usual settings for different fabrics," suggests Narelle, the chief creator at

Threadistry.com

 Narelle also offers other

serging troubleshooting ideas here.

Serger

sewing machines usually run at high speeds, and the various serger stitches are extremely versatile, as they can be used for decoration, reinforcement, or construction of garments, bags, home decor, costumes, and even quilting and more.

A flawless finish is available on a serger; it makes professional, durable seams and hems and can easily handle jersey or stretchy fabric and woven fabrics

There are limitless creative possibilities
Now that I know how to thread my serger, I am excited to get my serger out and play on it.   What are your favorite things to make on a serger?  
Difficulty level

Confident Beginner

Used Material

basic sewing supplies, serger thread

Seasons

all seasons
What you might also like