What's In Your Sewing Kit: Tools
When you are first starting to sew the whole process may seem complicated, but with the help of this guide, it is simple. This blog will discuss some sewing tools that will come in handy as you begin to work on your sewing and crafting projects. Let's get back to the basics and start sewing!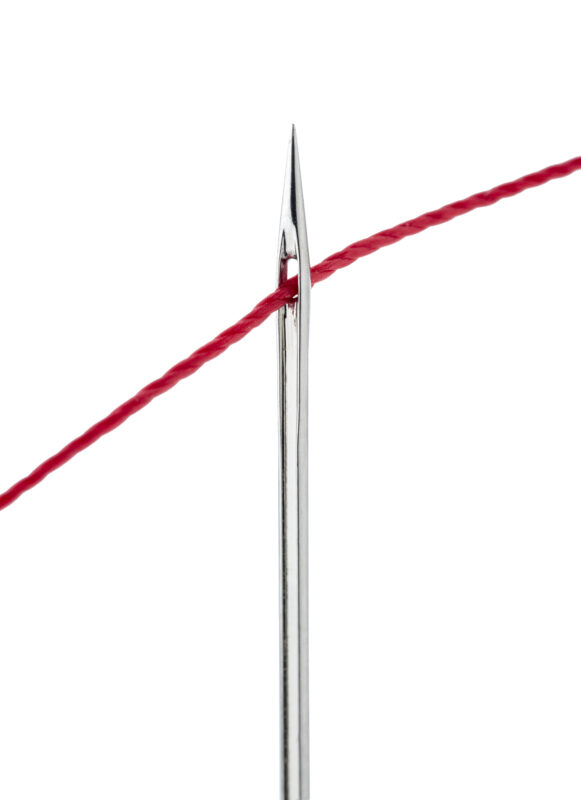 NEEDLES
There are so many needles to choose from. It is hard to keep track of them all. A few of the essentials are listed here.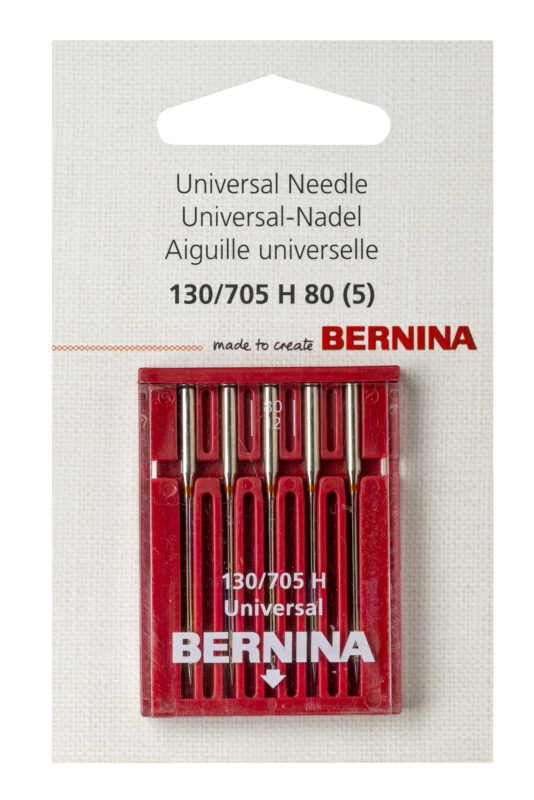 • Universal
These durable needles can be used for pretty much anything. I typically use sizes 80/12 and 90/14. They are a great general purpose needle because they work for both woven and knit fabrics. Even though these guys last for quite some time, do not forget to change yours frequently. You could be damaging your fabric otherwise.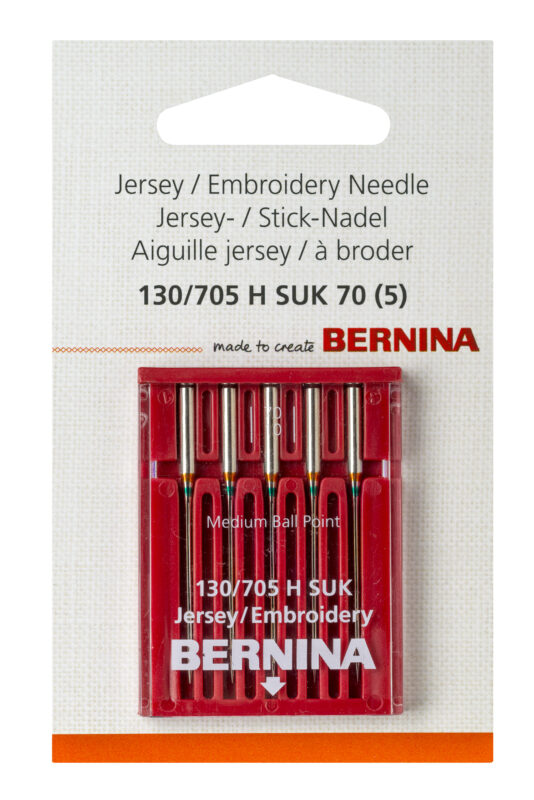 • Jersey
Jersey knits are a popular fabric. You can use your universal needles on these fabrics, but why work harder when you can work smarter. These fabrics have a little bit of stretch to them, so you may want to use a foot that guides them under your jersey needle.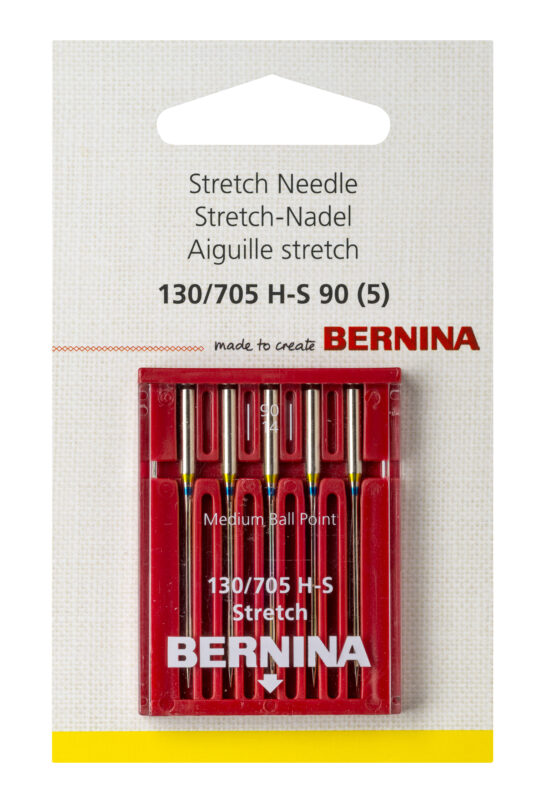 • Stretch
Stretch needles are for materials that have more stretch than the jersey knits. They are most commonly used for elastic and elastic-like materials. Pair this needle with the Overlock Foot #2/2A to create a clean look.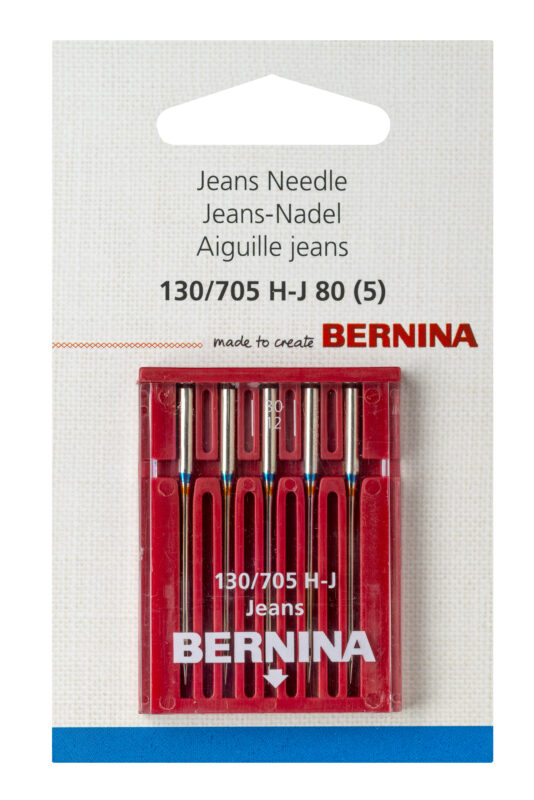 • Jeans
The final needle I would choose to have on-hand in your toolkit is the jeans needle for denim and other thick materials. When working with jeans, use this needle and the Jeans Foot #8. Definitely be careful when sewing this material because you are most likely sewing through a lot of layers. No worries, your BERNINA can handle anything!
For more in-depth info on needles, check out this link on the WeAllSew blog.
THREAD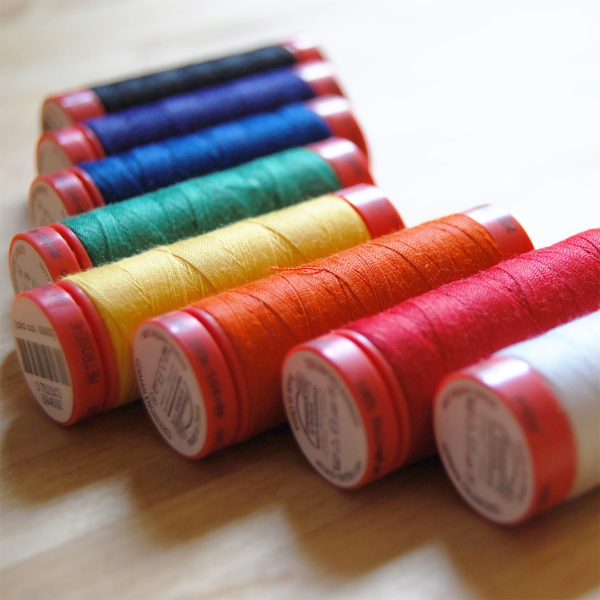 A quick plug about thread–I purchase universal thread in the most basic colors. Black, white, gray, navy, red, and tan are all excellent colors that can be used over and over again. There are different types of thread for embroidery and overlockers, but my top choice for sewing is a cotton thread. It can be used for anything. When altering denim or sewing through other thick materials, you may need a thicker, stronger thread.
OTHER NOTIONS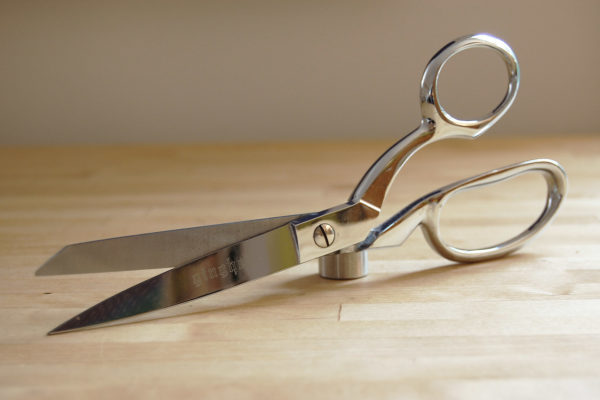 • Scissors, rotary cutters, snippers, oh my!
Cutting into your fabric is a common starting point for most sewing projects. Get clean cuts by using fabric shears or a rotary cutter. I personally use my fabric scissors or shears for cutting out pieces for clothing patterns and a rotary cutter with a ruler for quilt pieces. It may work better to mark your cutting points using fabric pens or chalk, which will be discussed in a moment. You may also want a pair of small snippers to cut off those pesky threads. My mother always harped on me for not trimming my threads close enough, so she gave me some small snips to get the job done right.
• Cutting mats
If you are anything like me as a beginning sewist, a cutting mat is a necessity, even if you are using scissors. I did not trust myself to get anything cut out without doing some damage to a table or the carpet. I needed a solid platform that helped with measurements and keeping things straight. I started out with a medium-sized 18" x 24" cutting mat, and then moved up to the big dogs as I started creating larger projects.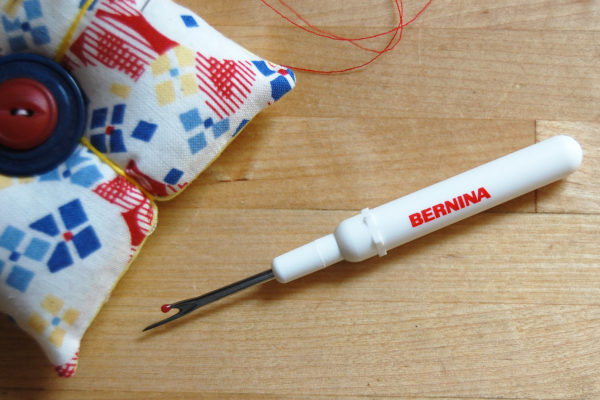 • Seam ripper
We all make mistakes! Why not get over them faster with a quality seam ripper? Find one that works best for you, whether that be a larger handle or a rubber end to pick out stray threads.
• Pins and pin cushions
No matter what the sewing project you are taking on, you will need pins. Safety pins, quilting pins, patchwork pins – there are so many! Again, assess what you will be sewing. I prefer glass head pins that do not melt when you iron over them. You may prefer to keep them all in place with a magnetic pin cushion. If you drop some along the way, the magnetic cushion will find them fast.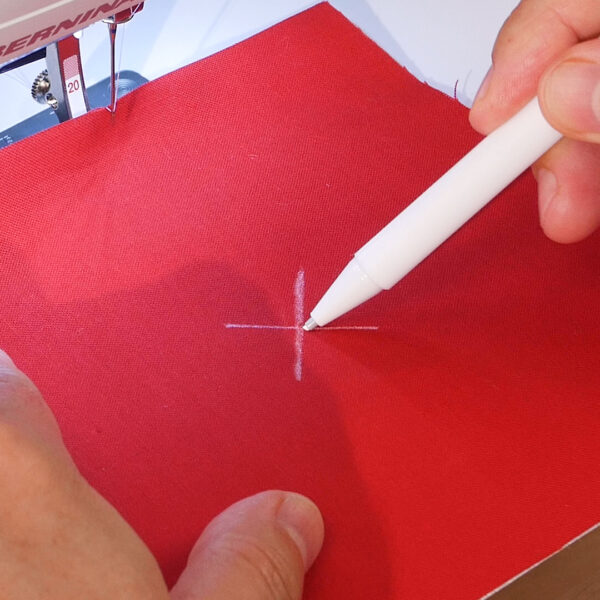 • Marking tools
Rulers are nifty, but having a lasting mark is better. Try something as simple as tailor's chalk or fabric marking pens to make clean marks on your fabric before cutting, to mark darts or pleats, or remember where you left off. Most products are water soluble or disappear with the heat of an iron, which makes for easy removal. Just remember to wash them or iron them before wearing the garment you created or entering your patchwork quilt at the county fair!
• Tape measure and seam gauges
Going hand-in-hand with the rulers, you can make accurate measurements with tape measures and seam gauges. I primarily use these tools when altering garments or taking up a hem. Tape measures are great for getting body measurements. Seam gauges are handy to take on the go or to measure seam allowances.
Tips for Success:
• Know what you are going to be sewing! What are you interested in? What is your inspiration for buying your sewing machine? What do you want to achieve? Ask yourself these things and then start searching when you have your answers. If you want to make clothing, look up basic patterns to start with. My first clothing project was a skirt I made out of a pillowcase when I was five. If you want applique a patch onto your jacket, do it! Nothing is impossible in the world of sewing.
• Do not be afraid to try new things or a funky technique. As BERNINA Spokesperson Tiffany Pratt puts it, "The machine will make it beautiful." No matter what you are wanting to create, it can be fixed or redone. And if it is a flop, we can just call it an artistic choice.
• Keep practicing! Even when something goes wrong, keep pushing yourself to get better. I remember once I was sewing buttons onto a wool jacket. I was sewing through ten layers of fabric. My buttons were not straight and I cried a lot, but they were attached. I still do not like buttons, but I keep pushing myself to get better.
• Try different areas of sewing. Venture out and try something new. Join a different sewing community or take a class. You may just fall in love with sewing all over again!
Difficulty level

Beginner

Seasons

all seasons
What you might also like