Help our Animal Friends in Times of Need by Doing What We Love!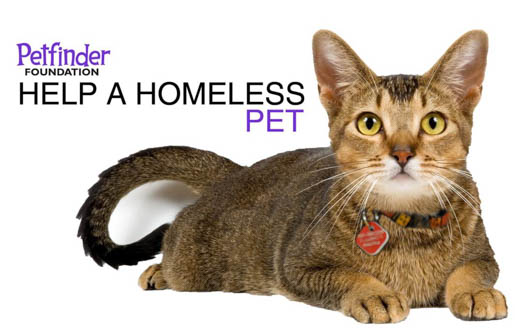 The Quilt Pattern Magazine (TQPM) had a "Kitties on Quilts" photo contest for its subscribers for a couple of years. However the staff really wanted to help animals so the Petfinder Foundation became a sponsor to help spread the word about homeless pets. During the summer of 2012, TQPM offered free Kennel Quilt patterns on their website. Then in the fall of 2012—Hurricane Sandy hit the East Coast and everything changed.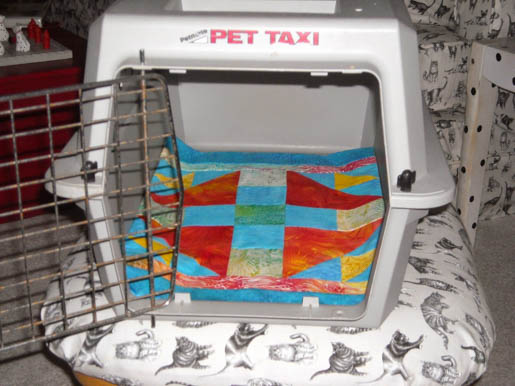 How to make a Kennel Quilt
The Quilt Pattern Magazine put out a call to its readers to make Kennel Quilts to help animal shelters affected by the hurricane. Over 100 Kennel Quilts were sent from all over the US, Canada and even England.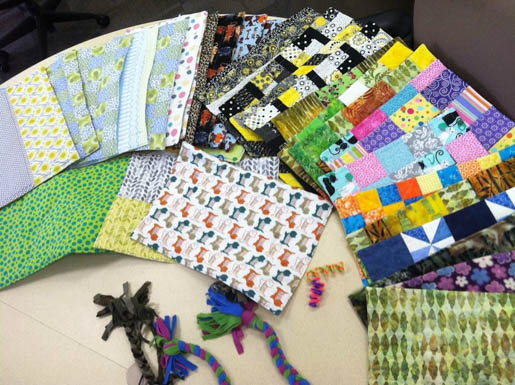 Because of the overwhelming response, the Petfinder Foundation and TQPM decided to make this an ongoing venture. To date over 1500 Kennel Quilts have been sent to shelters affected by disasters across America. A Facebook page has even been established.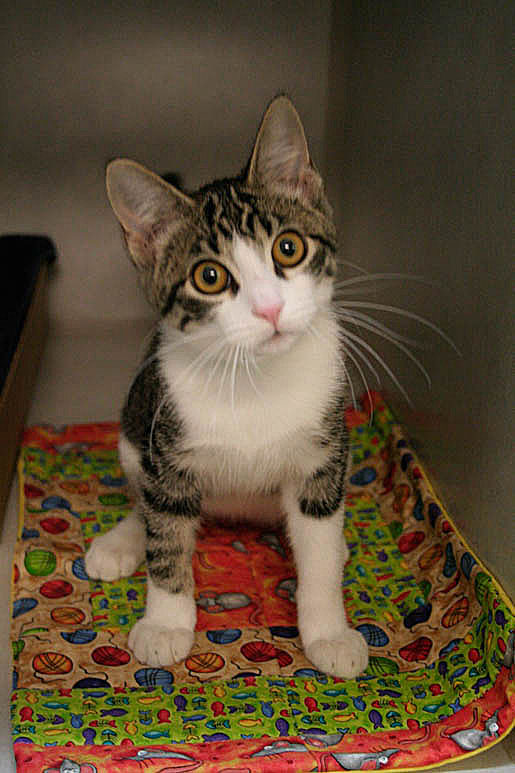 Aurifil Threads has now joined with TQPM and is offering a Small Kennel Quilt Thread Kit with proceeds from the sales going to help the Petfinder Foundation. The thread kit colors are all "pet" colors (neutrals). We also encourage donations to the Petfinder Foundation.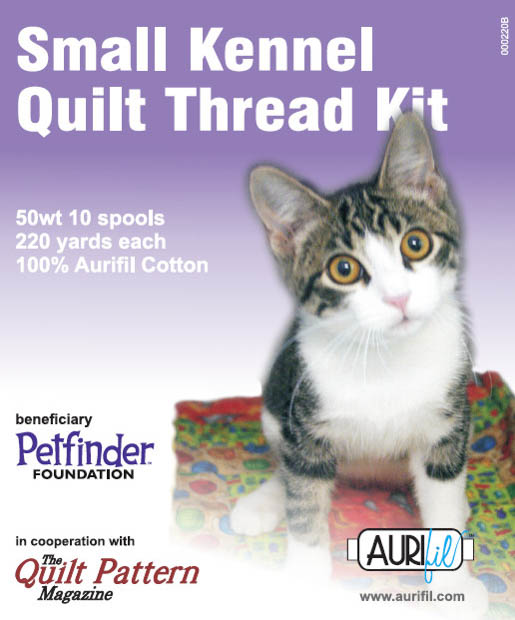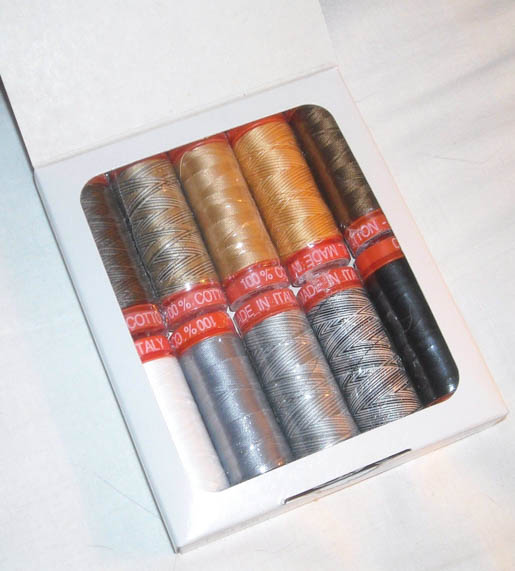 The TQPM Small Kennel Quilt Team has almost 200 members that we know about, but many more send quilts that are not "officially" on the team. There is one quilt guild that has made the Kennel Quilts their community project. Below are a couple of remarks received from shelters. I have many more but your blog would be too long.
"I cannot fully express my gratitude to you and all your network of volunteers. Our organization is in the process of 'stocking' our emergency response trailer, which is used for disasters and large scale seizures. While I hope we will never, ever have another disaster – I am going to set aside a to-go pack with these lovely quilts for this purpose. We are also using these directly in the shelter – in particular to showcase cats and for our sick kitties in ISO (isolation). They are so colorful and cheerful; they really bring a smile to my face!"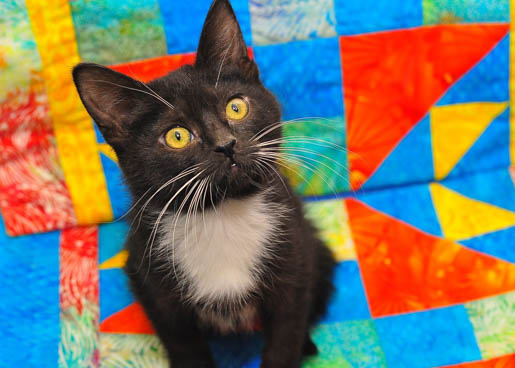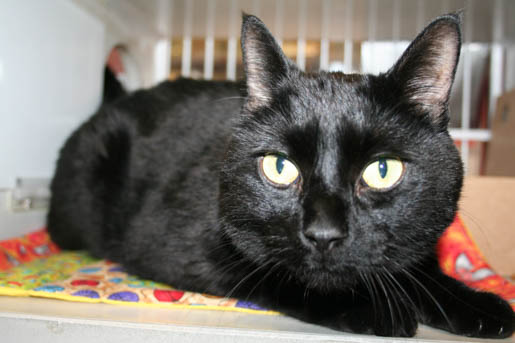 "We had gotten kitty kurandas, but the cats would not get on them. We received the Kennel Quilts and put them on the kurandas and immediately the cats jumped up and started "making biscuits". I wouldn't have believed it if I hadn't seen it. Thank you for making our kitties happy!"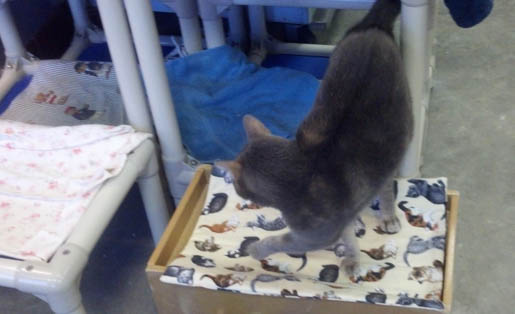 I have to say that it not only helps the animals but it helps the shelter workers and volunteers as well. During or after a disaster, many people are traumatized and the least little act of kindness brings some joy during a very difficult time.
As a former disaster worker with Hurricane Floyd in NC, all the rescue kitties were sitting in their litter boxes in the kennels at the temporary shelter we had set up.  Kitties don't like the feel of the steel on their pads. An interior designer supplied us with carpet samples which were great for the kennels and it got the kitties out of the boxes and onto something soft. They were much happier and less stressed. This is why we started making Kennel Quilts!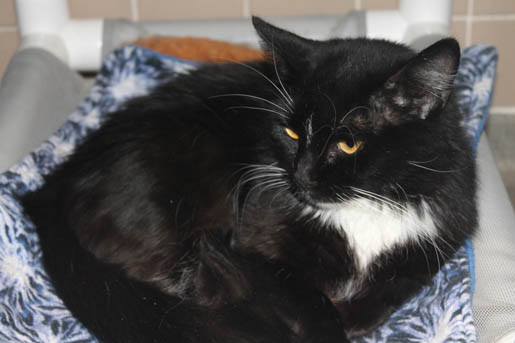 TQPM would be delighted if you could share how anyone can become a member of the TQPM Kennel Quilt Team as it is a much needed item in disaster recovery. They don't even have to join; they can just send Kennel Quilts. All the information can be found here:
There is a need for Kennel Quilts right now in Texas and Oklahoma because of the recent floods. It would be wonderful if your readers could help these shelters and our "furry friends"!
Thank you for allowing me to share the story of Kennel Quilts.
Nan Baker – Marketing Director – The Quilt Pattern Magazine
Techniques

sewing
What you might also like
2 comments on "Help our Animal Friends in Times of Need by Doing What We Love!"