Here's a note from Tari Intardonato, a WeAllSew reader:
I've been working on a Fourth of July apron, made from a plain dishtowel (available from allaboutblanks.com). The embroidery design is from OESD collection #12308, Radiant Celebrations. I hope you like it!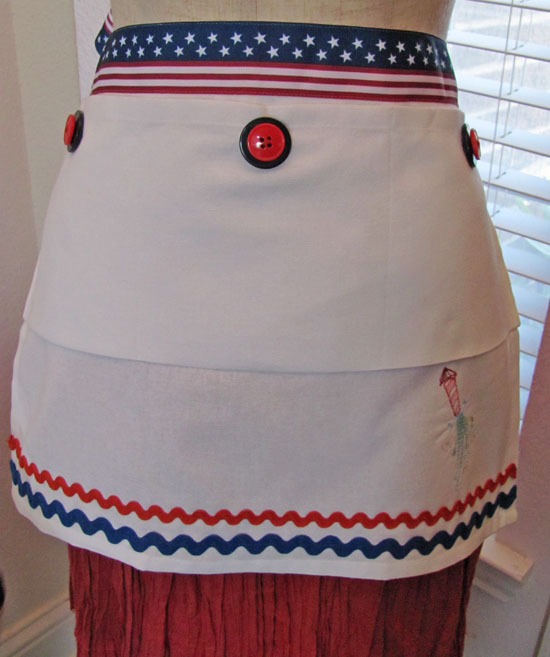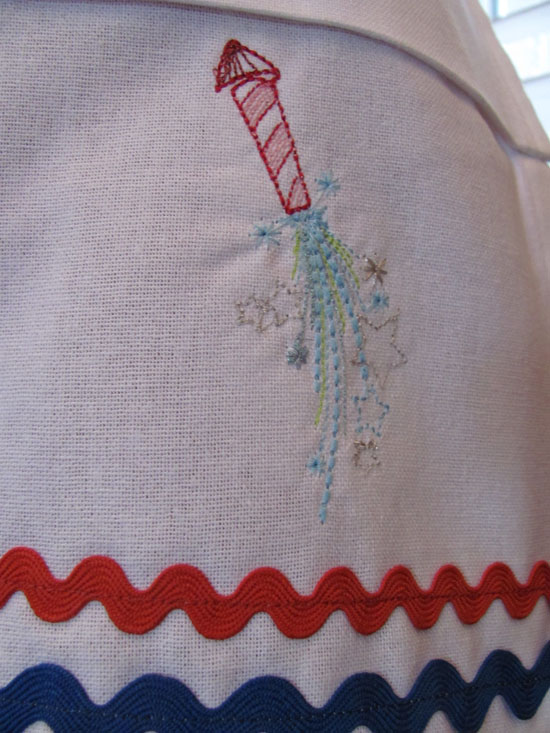 Download instructions for this cute three-pocket apron at http://allaboutblanks.com/Dishtowel-Plain.htm.