Tari Intardonato sent in this sweet, simple, and thoughtful gift idea. What a lovely keepsake! Thanks, Tari! Jo
This picture was taken at the Fort Worth Stockyards. In it is my son Matthew's two best friends and their grandparents. The boys, James and Dylan, do not get to see their grandparents very often since they live in Torino, Italy. I wanted to make them a reminder of their time here in Texas but also something they could pack to take home with them.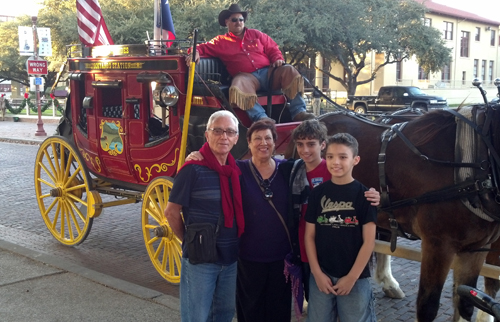 I used the photo to make a cover  for a travel-size pillow; the pillow was removed before packing. Before we gave them the pillow we signed the back. The boys' family also signed it. Their Nonni loved it and I loved making it for them!