The Big Book of Feet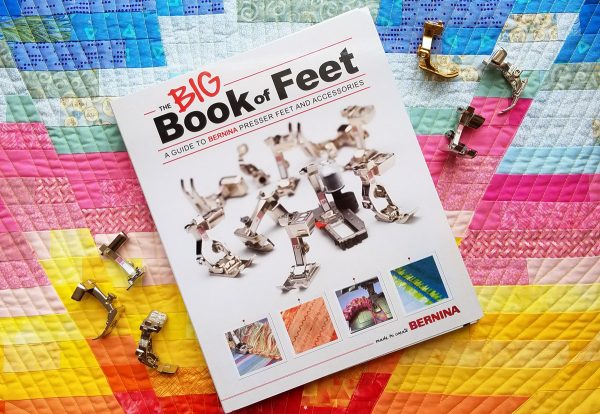 It's all about feet! If you own multiple presser feet and accessories for your machine, The Big Book of Feet can help you get the most use from them. If you don't own many presser feet, this book offers a glimpse into all the fun you can have exploring practical techniques and creative embellishments using specialty presser feet and attachments for your BERNINA machine. This book is fun to read just to see some of the possibilities that specialty presser feet can bring to your machine. Just like reading a cookbook when most of your meals are take-out, you can whet your appetite for all things sewing with the beautiful photos and fun ideas in the pages of this book.
Feet, Accessories, and Techniques
The 250 pages of this book covers all current BERNINA presser feet and accessories with techniques, from appliqué to zippers. Find out how these feet work and why they do what they do. Most presser feet were designed for a specific reason but often have multiple uses, making them even more valuable in your sewing room. Each presser or accessory has a Technique Settings chart. The chart gives you an at-a-glance look at the settings needed for the techniques specific to the foot. Spiral-bound, the book lays flat when opened, making it useful to keep by your sewing machine. This is especially helpful when using an unfamiliar presser foot or accessory.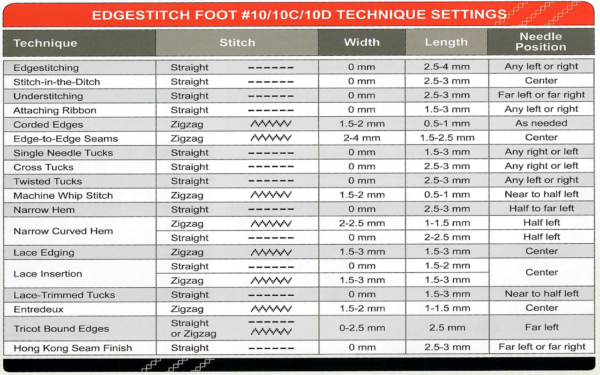 Reference and Resource
The Big Book of Feet can be used as a reference when sewing with the feet you own. It can also be a resource when struggling with a particular technique. The answer to success may be a using different foot or adjusting the machine settings. The presser feet and accessories are organized numerically with indexed techniques for easy-to-find information. Plus, there are full-page inspirational photos and step-by-step and in-process technique pictures.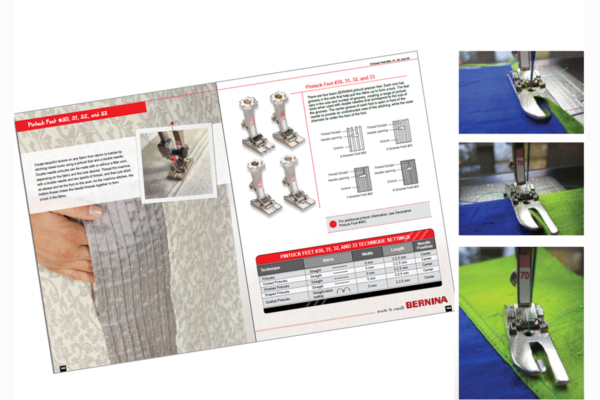 Investing in Yourself
Your collection of BERNINA presser feet and accessories are an investment in your passion for sewing. The Big Book of Feet will help make that investment pay off. The more you know about your tools, the more fun you'll have with them. And, the more satisfaction you'll feel about as you build your sewing skills.
Available at your local BERNINA store, The Big Book of Feet has all you need to know about  BERNINA presser feet & accessories in one volume!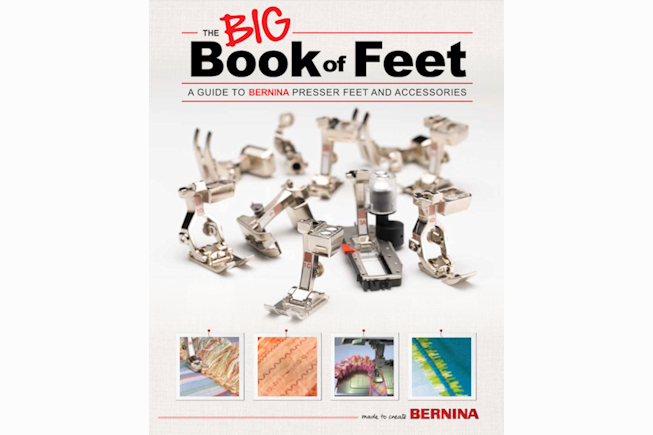 Posts about some of the presser feet and accessories found in The Big Book of Feet:
Quarter Inch Stitching with BERNINA Patchwork Feet
Best Feet for Patchwork an Quilting
Difficulty level

Beginner

Seasons

all seasons
What you might also like
23 comments on "The Big Book of Feet"