BERNINA Presser Feet: For All of Your Sewing Needs
The BERNINA accessory line includes over 60 presser feet, not included coded and dual feed versions of certain feet in our line. No matter the project you tackle, there is a BERNINA accessory designed for whatever task you need to accomplish. Being equipped with the right tools will instantly improve the quality of your handmade projects!
Easy On, Easy Off BERNINA Presser Feet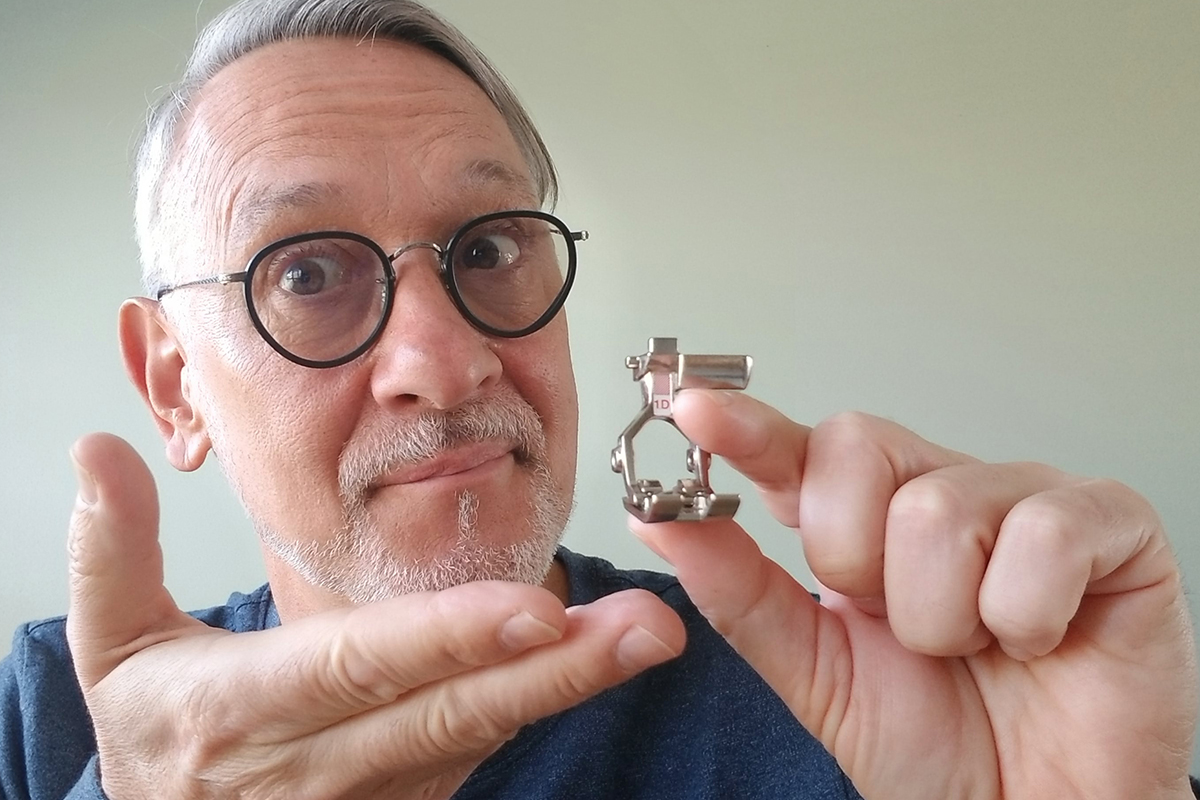 The BERNINA exclusive one-piece presser feet are the easiest to attach to and remove from the machine.  This makes it simple to always have the right foot for the technique you're working with. No need for a screwdriver when you want to change the presser foot. See just how easy it is to use BERNINA presser feet!
Why So Many Presser Feet?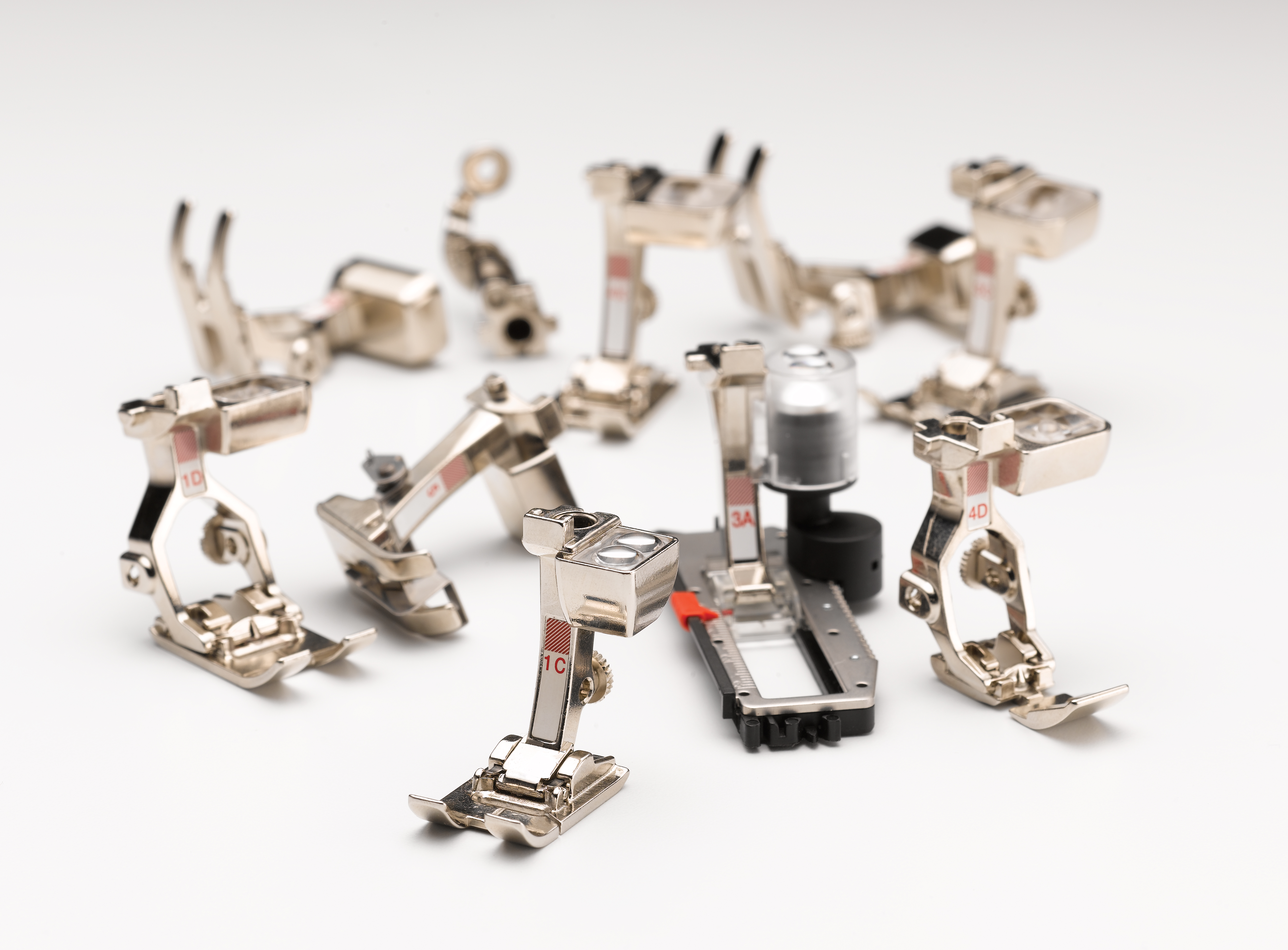 Why are there so many different presser feet? There's more than one reason why you should consider exploring the many presser feet and accessories available to you as a BERNINA sewist, and you can learn more here.
Five Reasons to Use Specialty Presser Feet for Sewing Projects
Every BERNINA sewing machine comes with several presser feet. These presser feet are used for most general sewing tasks such as seaming, hemming, buttonholes, zippers, and more. Many sewists use these presser feet for all of their sewing tasks and never look into specialty presser feet, thinking they don't need them. And maybe they don't, but we have five reasons that specialty feet can be useful and fun in your sewing space.
BERNINA Patchwork Feet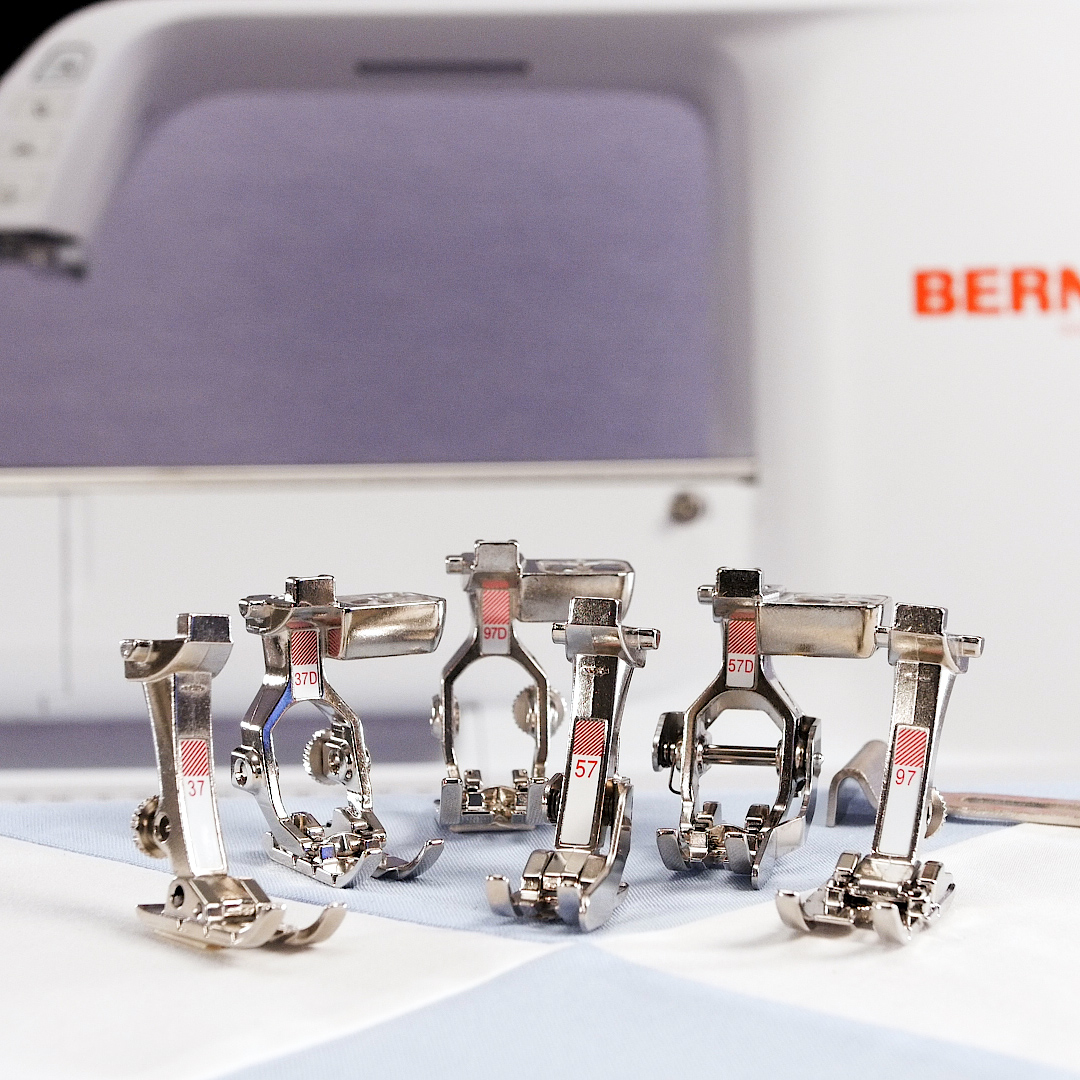 There are specific applications where a precisely sewn quarter-inch seam is necessary, such as patchwork or some crafts. BERNINA offers six different patchwork quarter-inch seam feet to fit the needs of any sewist or quilter and suit your work style. Let's walk through a brief history of BERNINA Patchwork Feet in this post!
Stitch in the Ditch with BERNINA Walking Foot #50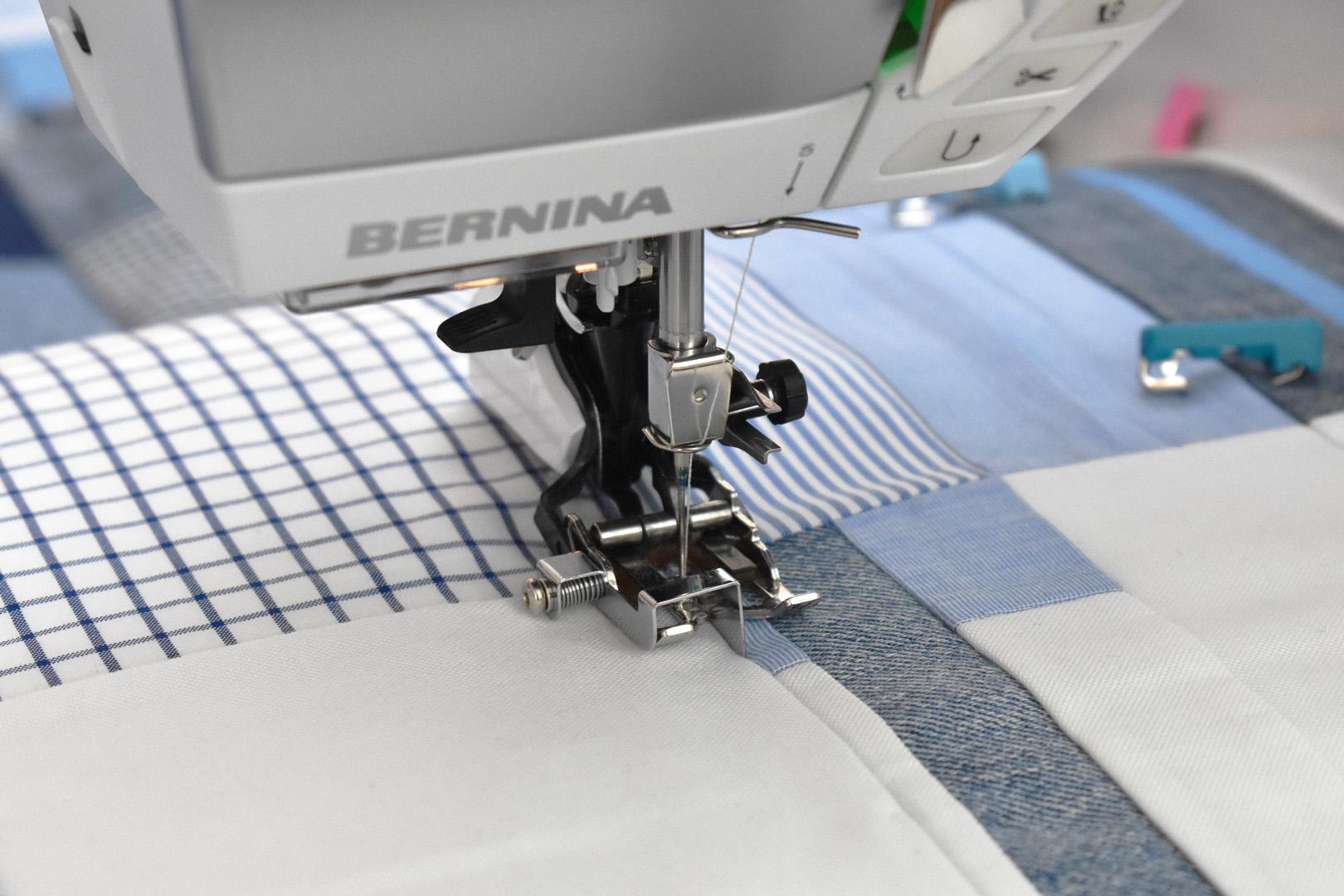 Stitch in the Ditch with Walking Foot #50 for perfectly placed stitches sewn directly in a patchwork seam.
A Guide to BERNINA Non-stick Presser Feet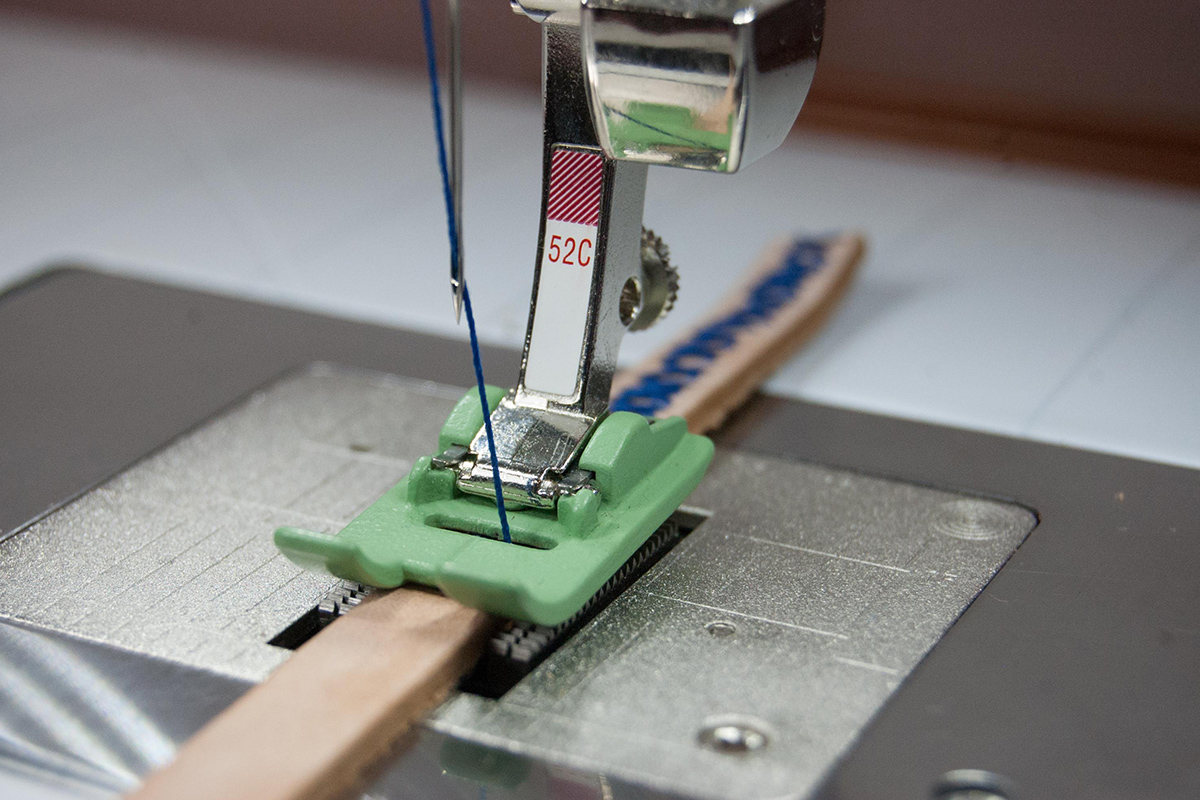 Nothing is more frustrating than struggling with a fabric that just won't feed smoothly under the needle. Plastic, vinyl, and leather are materials that can present this problem as you try to stitch them. Metal presser feet often stick to them and drag across the surface, sometimes not feeding at all. There's an easy solution to this problem that will let you make projects from any form of plastic or leather.
Decorative Stitches with Embroidery Foot #39/39C
Embroidery Foot #39/#39C gives you a crystal clear view of the stitching area at all times, and red marks around the foot opening mark the center needlepoint, making it the perfect tool for sewing decorative stitches.
Sewing with Appliqué Foot #23
When sewing appliqué shapes with a narrow zigzag stitch, it's important to have a clear view of where the needle is forming the stitches. That's where Appliqué Foot #23 comes in. It has a simple design that allows for smooth feeding when sewing dense stitches, and can also be used for sewing mini-piping or couching with ribbon or cording – it's so much more than just an appliqué tool!
Invisible Applique with Open Embroidery Foot #20/20C/20D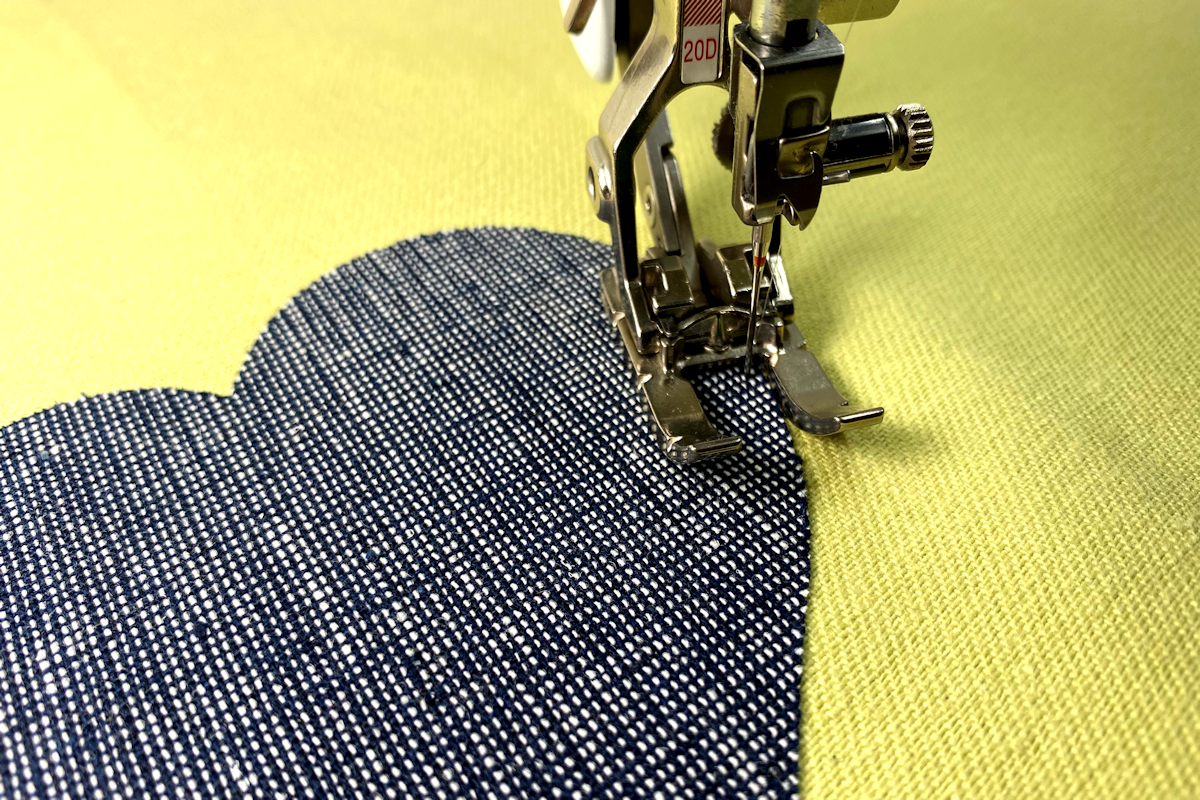 Try this machine applique technique that resembles hand stitching. The finished look is similar to hand-sewn applique where stitches are barely visible along the edges of the appliqué shapes.
Straight Stitching with BERNINA Jeans Foot #8/8D
There is a variety of BERNINA presser feet that qualify as straight stitch feet. All of them help optimize conditions for an impeccable straight stitch. Some incorporate elements to facilitate the sewing process (e.g. the D version of such feet) while others assist in precision sewing, like the patchwork feet. One foot stands out among the selection for its ability to sew a perfect straight stitch through thick or thin materials: the BERNINA Jeans Foot #8/8D.
Difficulty level

Beginner

Seasons

all seasons

Techniques

applique, decorative stitches, patchwork, sewing
What you might also like
1,791 comments on "BERNINA Presser Feet: For All of Your Sewing Needs"