BERNINA All-purpose Presser Feet and Their Characteristics
I don't know about you but I love the presser feet options that BERNINA offers. But even though BERNINA has a lot (about 100!) of presser feet, most general sewing tasks are sewn using an all-purpose foot. And, true to the nature of BERNINA, there are several all-purpose feet, each with its own characteristics.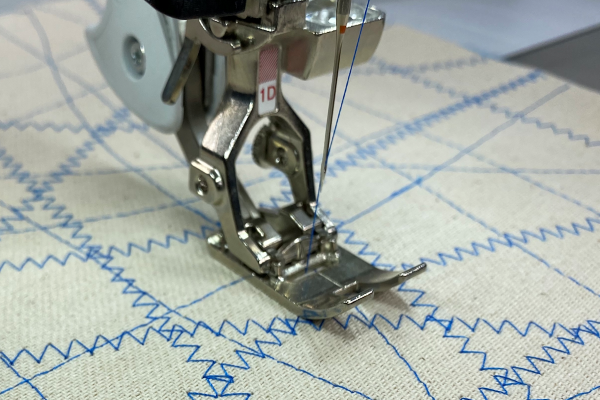 Reverse Pattern Foot #1/1C/1D
The first one is aptly called Foot #1. It is a foot that comes with all BERNINA machines and is available in three versions: Foot #1 for models that have a maximum stitch width of 5.5 mm, Foot #1C for models that have a maximum stitch width of 9 mm and Foot #1D for models equipped with the Dual Feed function.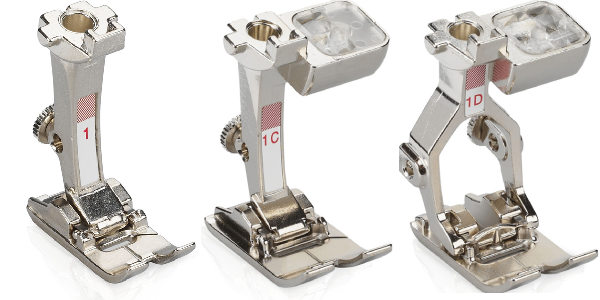 The name of this foot is Reverse Pattern Foot, which designates that along with the straight stitch and other forward-motion stitches, it is designed to sew open decorative stitches that move back and forth to sew a stitch pattern. If you look at the sole of Foot #1, you will see indentations in front of and behind the needle opening. The indentations are there to allow the foot to ride smoothly over the thread, as it moves forward and then backward to make a stitch pattern. This foot is not designed to sew satin stitching or heavy decorative stitches. It may drag on the thread build-up and distort the pattern.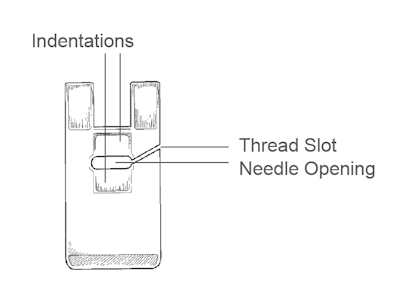 Foot #1 is a good option for simple straight stitching, making it the right choice for seaming, oversewing edges (seam finishing), basic gathering and other simple sewing tasks. Click here for a simple embellishment technique using Foot #1.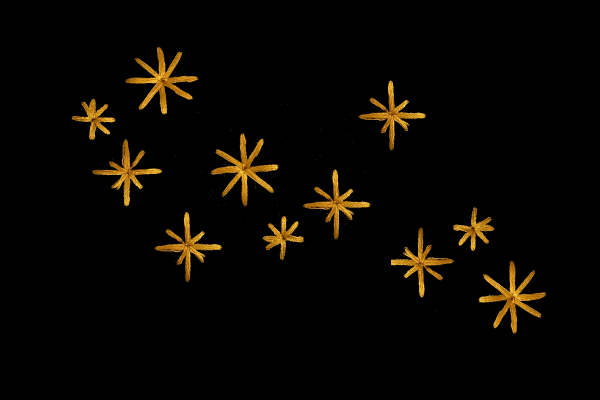 Clear Foot #34/34 C/34D
Another all-purpose presser foot choice is Clear Foot #34/34 C/34D. Available in three versions, this presser foot is designed the same way as Reverse Pattern Foot #1. The sole of this foot is clear acrylic so you can see the fabric area below the foot. You'll know exactly where you are stitching.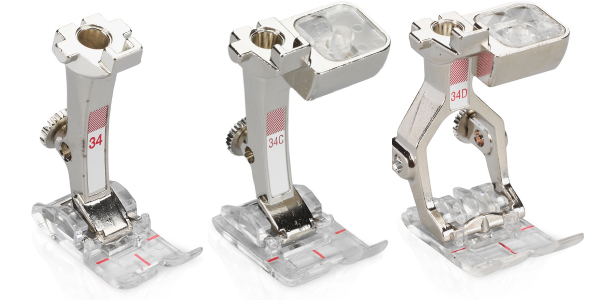 Click here for instructions to make a bright decorator pillow using Clear Foot #34. This is an earlier post of mine about an easy way to applique that was fun to do!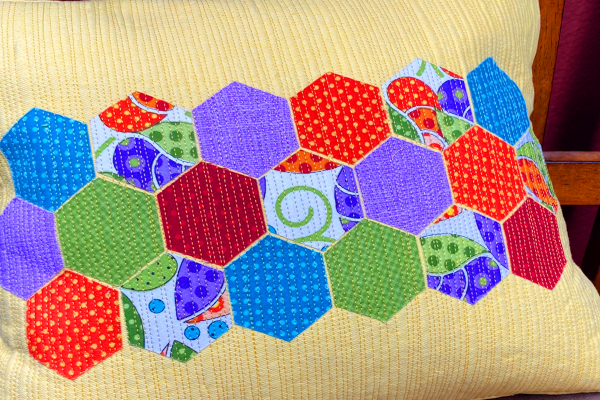 Zigzag Foot #0
The last all-purpose foot has a long history with BERNINA. For many years it was the only all-purpose presser foot, designed for models that had simple, forward motion stitches. The sole of Zigzag Foot #0 has only one small indentation behind the needle opening to accommodate stitches that are formed while only moving forward.
Foot #0 available with a 5.5 mm needle opening and is more limited than Reverse Pattern Foot #1/1C/D and Clear Foot #34/34 C/34 D. It is not designed for reverse-motion or compact decorative stitches but works perfectly when sewing simple stitches. Look at the practical stitch menu for the type of stitch that works with Zigzag Foot #0.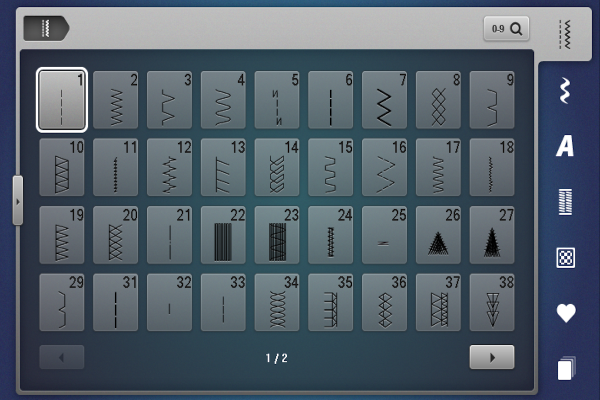 Any of these all-purpose presser feet work for basic sewing techniques. I use Clear Foot #34 most often because of the extra visibility but often move among the three of them. It all depends on what I am sewing. The choice is yours so take your pick!
For more information on BERNINA presser feet and accessories, see the Big Book of Feet at your local BERNINA store. Click here to locate a BERNINA store near you.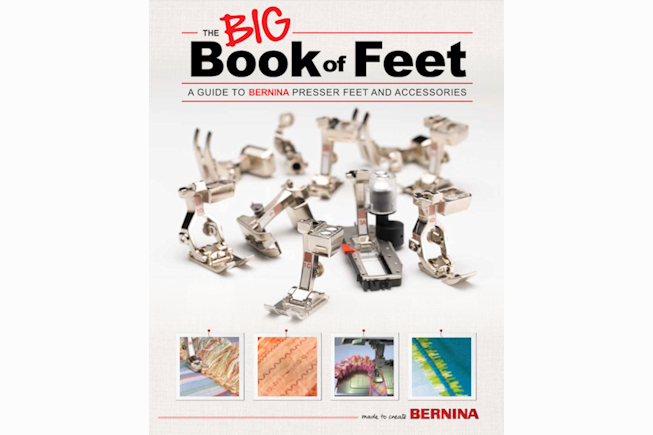 What you might also like
One comment on "BERNINA All-purpose Presser Feet and Their Characteristics"