BERNINA Adjustable Free-Motion Presser Feet
Over the last 2 years, BERNINA has introduced three adjustable presser feet that are designed for specific types of free-motion quilting. Adjustable Ruler Foot #72, Adjustable Stippling Foot #73 and Adjustable Gliding Cup Foot #74 are useful tools to have to expand what you can do with free-motion stitching.
Adjustable Ruler Foot #72
Rulerwork is a free-motion quilting technique that features precision stitching, from straight lines to curves and shapes. The sole of Foot #72 is ¼" thick because you follow the edge of the rulerwork rulers with the sole, which are also ¼" thick.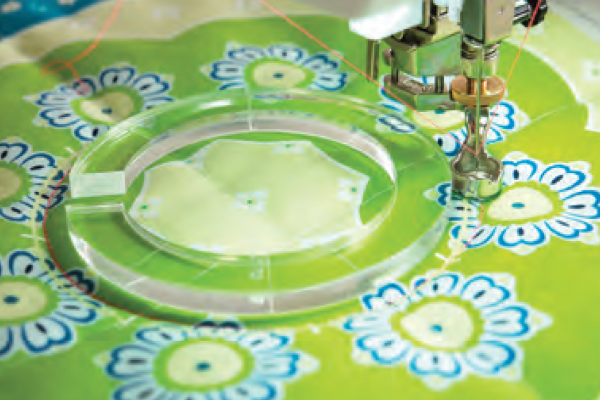 Adjustable Stippling Foot #73
Foot #73 is perfect for techniques such as meandering, stippling and micro stippling. The wide opening on the sole makes it easy to place the stitches exactly where you want and the rounded edges. This foot is a matte gray color, which results in less stress and fatigue on the eyes as you stitch.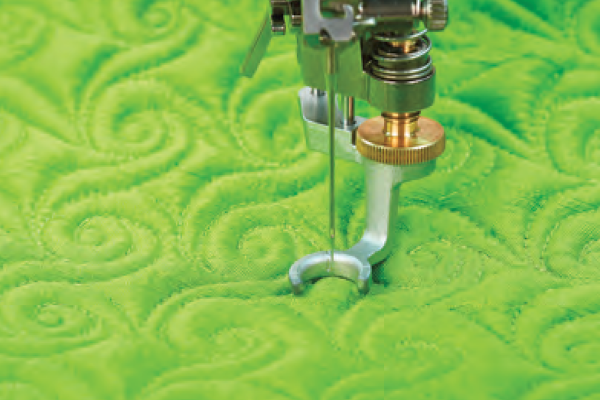 Adjustable Gliding Cup Foot #74
The cup-like sole of Foot #74 slides over densely-quilted, heavily textured fabric as well as appliqué layers and other embellishments. The transparent sole gives you clear visibility of the needle and stitching area. This is a great presser foot for making art quilts and mixed media sewing where you may use unconventional materials. The rounded cup-like sole makes it easy to sew over surfaces that could never be traveled with a regular presser foot.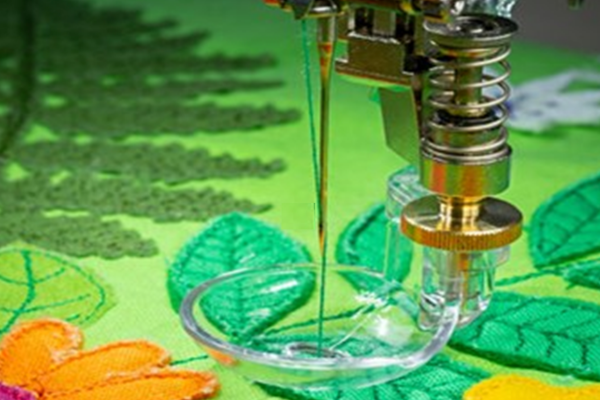 Height Adjustment Dials
These three feet look slightly different from other BERNINA free-motion feet because of the gold dial on the side. Each of these presser feet have this dial so you can adjust the foot to suit the thickness of your quilt. The sole should sit just above the fabric, with enough room to glide over it. If the height is too high, thread loops and/or skipped stitches may result and flagging (fabric travelling up the needle) may occur. If the height is too low, the foot will sit on the quilt and you will not be able to easily move the fabric as desired.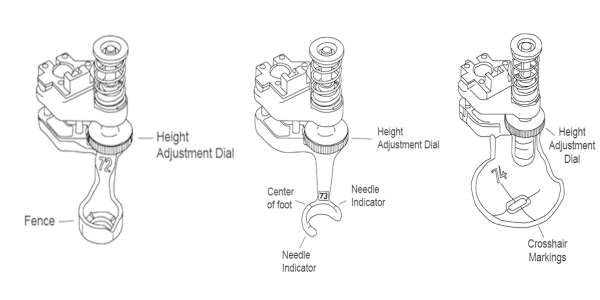 For more information on BERNINA free-motion Feet, see The Big Book of Feet at your local BERNINA store. Click here to find a BERNINA dealer near you.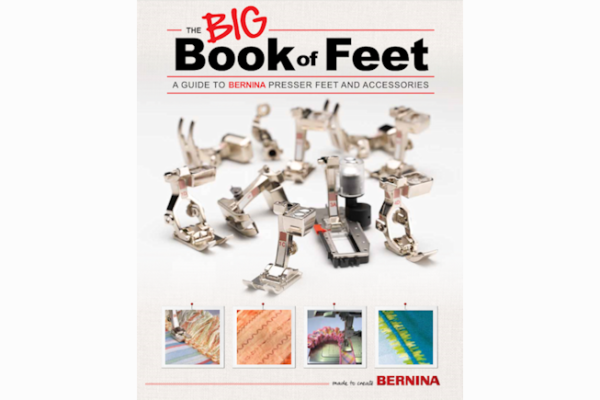 What you might also like
2 comments on "BERNINA Adjustable Free-Motion Presser Feet"