Susan Khalje on the Beauty of Haute Couture and the Secrets of Fitting
When you ask Susan Khalje, one of the master teachers of haute couture sewing methods in the U.S., what exactly "haute couture" sewing means, she relates it to gourmet cooking.
In gourmet, chefs will take the highest-quality ingredients and prepare them slowly and carefully, using the techniques of the masters who came before them, to create something that has gone beyond an ordinary meal to become a work of art.
In the case of haute couture sewing, Susan takes exquisite fabrics and adds luxurious linings,      
trims and notions. Then she uses age-old sewing techniques and knowledge to create one-of-a-kind garments that are beautiful inside and out.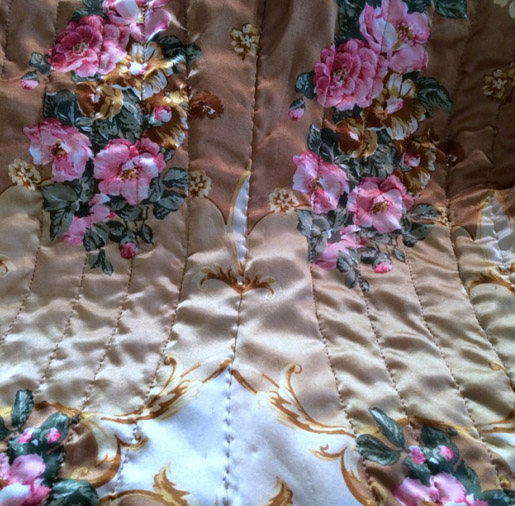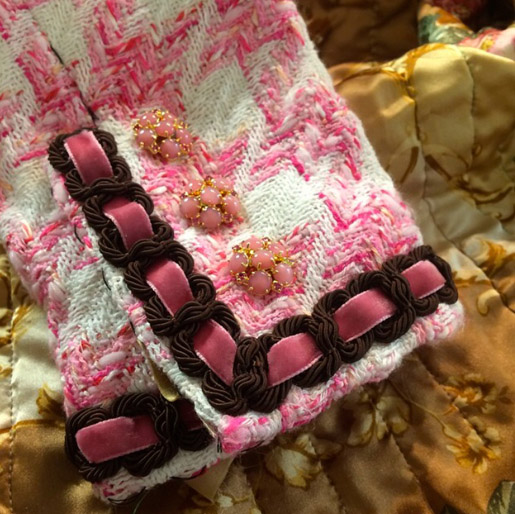 Susan started her sewing career creating bridal confections and "gourmet" made-to-measure outfits for discerning clients at a small, exclusive couture house in New York.
Nowadays, we in the sewing world know Susan as a warm and encouraging teacher of haute couture methods through her popular Couture Sewing School, her articles for Threads Magazine, and her years as host of the television series "Sew Much More." 
Susan's latest venture is a series of comprehensive video classes that cover techniques for making couture creations. The first series, now available on SusanKhalje.com, covers making a couture cocktail dress, and it includes this customizable pattern: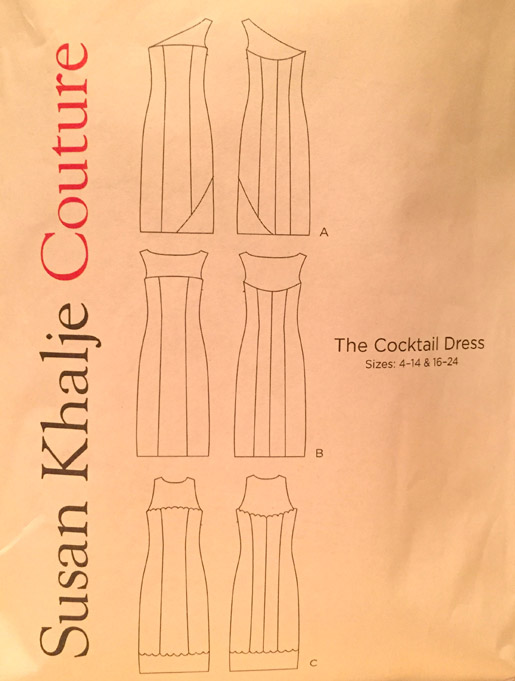 Upcoming video course will cover making boleros, skirts, and corsets, and working with lace. Her much-anticipated video series, "The Classic French Jacket," will be released this spring, 2015.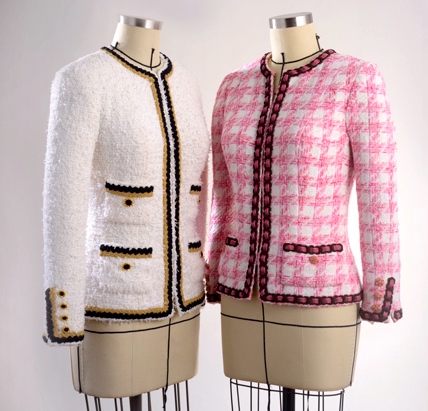 The haute couture methods that Susan teaches include making and fitting a muslin version of a design, working with luxurious couture fabrics, and constructing garments using old-school techniques such as fell-stitched linings and hand-picked zippers.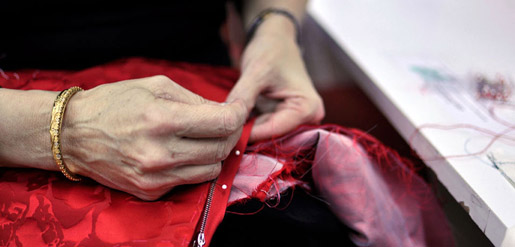 This summer, I was thrilled to have the opportunity to meet Susan at her school north of Baltimore, to pick her brain a little bit about some of the mysteries of haute couture sewing. I was not surprised to find Susan as warm and affable in person as she is in her videos. 
And I had a chance to nose around some of the fantastic items in Susan's studio and online shop, including a peek at this fabulous box of vintage haute couture Chanel trims. I really had to resist the urge to put a couple of those in my bag!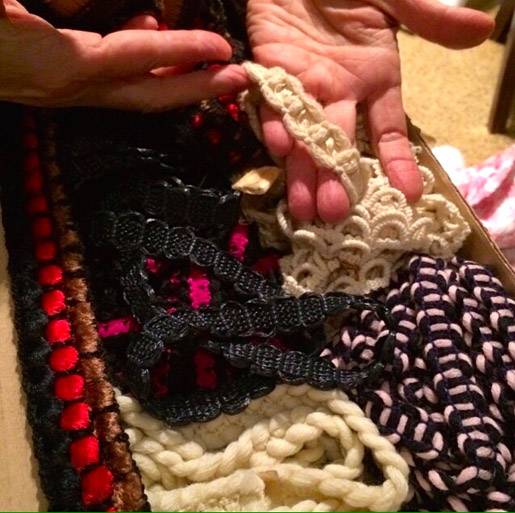 Susan started out by telling me that when she does her classes and videos "I always ask for a BERNINA." In her experience, only a BERNINA machine will do for haute couture fabrics, because "it has a beautiful stitch, and it's dead reliable. You sit down, and you sew."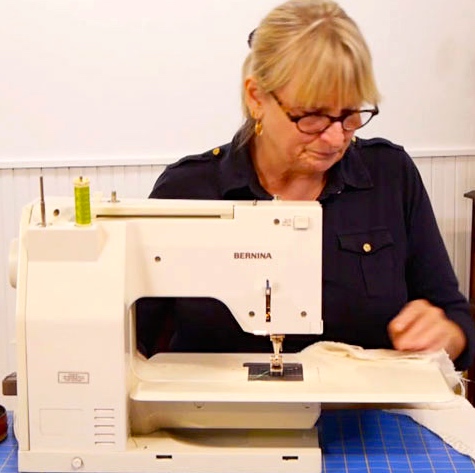 When I asked Susan what aspect of sewing is most vexing for people, she acknowledged that "fitting is what frustrates people more than anything." Susan finds that many sewing enthusiasts get off on the wrong foot with fitting, because they're looking at what's not working in the garment itself, and trying to figure out what's causing creases and drag lines.
As she says, "The thing about fitting is it all starts with what's going on in the body" and not the garment. "Any fitting begins with an analysis of what's happening in the figure. Do you have a high hip? Do you have a forward shoulder? Do you have knock knees? Until you know that, you don't know how to fix it."
After 30 year in custom work, Susan says that she learned to "size up a client" in terms of figure challenges. "It's how they stand, their posture, how they held their arm. I could see them in my head." For her students today, Susan has only one fitting book that she recommends. Fitting & Pattern Alteration by Liechty, Pottberg and Rasband (1992 Edition).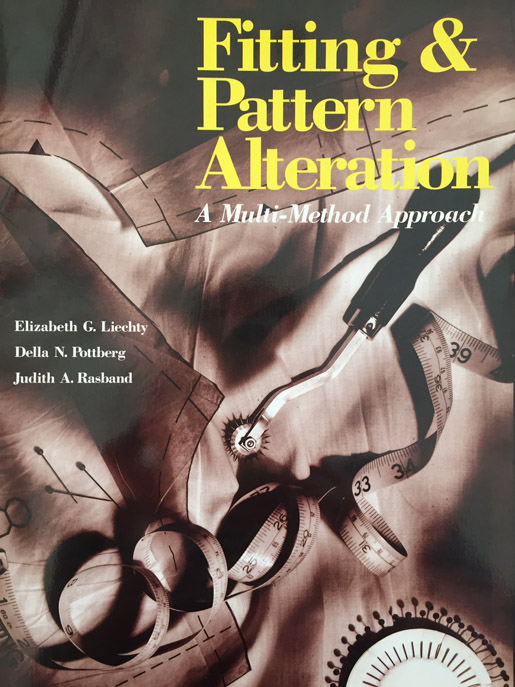 "This is the one. It will change your thinking." The book starts out by showing the reader how to observe the posture style and figure differences of the person they're fitting. Then it gives step-by-step, illustrated advice about how to adjust patterns for individual figures.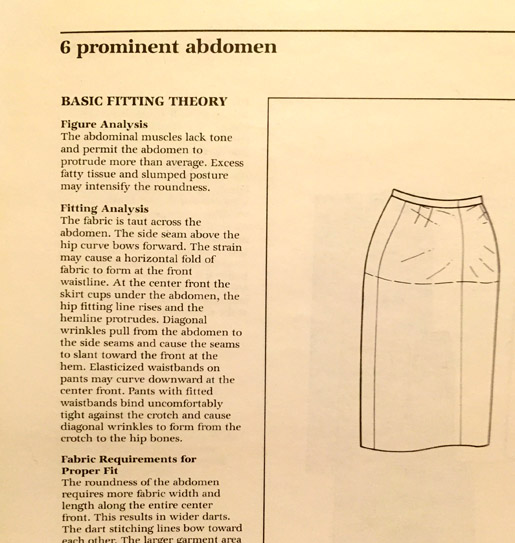 "That's why this book is so good. It breaks everything down with figure analysis, and it's like a medical textbook. It makes you look at fitting in an almost clinical way, and then you know what to do about it."
"In all of my years of teaching, I've only had one person who fit perfectly into a commercial pattern. She could have been a fit model. And she came back a couple of years later after she'd had a couple of kids, and was no longer the perfect fit."
But Susan also tells her students that a pattern "is only a starting point." She recommends making a "muslin" test version of a garment first, to tweak the design and fit for an individual figure.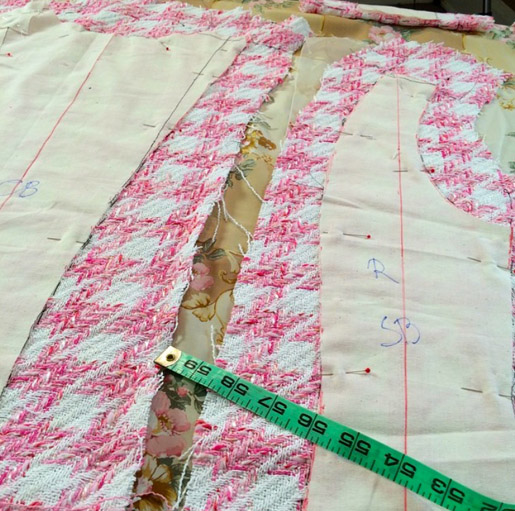 "In my videos, I try to let people know that the muslin is your grounds for experimenting. I don't care if I did the pattern, I don't care if Coco Chanel did the pattern, it's only a starting point." That's why, though Susan is teaching this very precise, old-school method of sewing, she wants her students to cultivate the skills that will allow them to take risks with their creations.
"My goal is to give people some of the tools, so it will liberate them. As a teacher, you hope to enlighten them and show them what they can do."
Susan and I went on to have a long talk about just what makes a "French jacket" the fashion icon its been for more than 60 years. In Part Two of this interview, I'll share all of the secrets that she spilled!
Yours Julie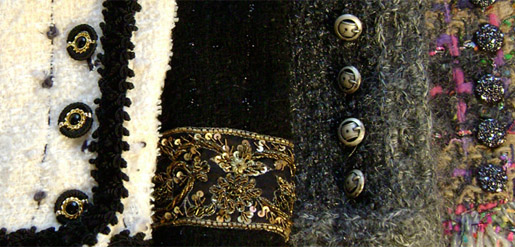 Projects

fashion
What you might also like
One comment on "Susan Khalje on the Beauty of Haute Couture and the Secrets of Fitting"