The BERNINA Guide to Machine Quilting
Here's another one—BERNINA has a fourth book in the Big Book Series: The Big Book of Machine Quilting! As with all of the Big Books, the BERNINA Guide to Machine Quilting has inspirational photos and useful sewing information.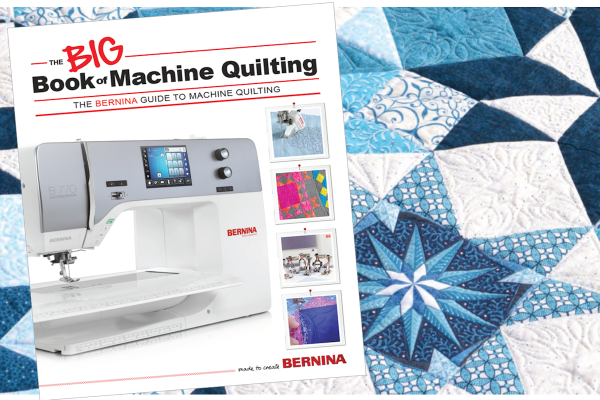 Quilting Techniques
In this book, you'll find directions for a wide variety of techniques that are used in making quilts and detailed information about BERNINA presser feet and attachments (including the latest ones) used specifically for quilt making. This book guides you through the quilt-making process – fabric selection, cutting, piecing, quilting, and binding. Whether you have a BERNINA quilting machine, sewing machine, or table model longarm, this book is for you. With tips and techniques, it will help you on your quilting journey. There's even a chapter on ways your machine can improve your quilting!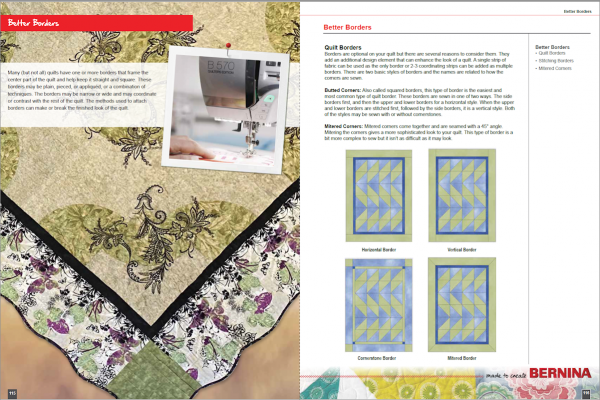 Machine Applique
If you are into appliqued quilts, you'll love the chapter that has information about the many ways to applique. From blanket stitch to invisible to raw edge, you can make any style of appliqued quilt.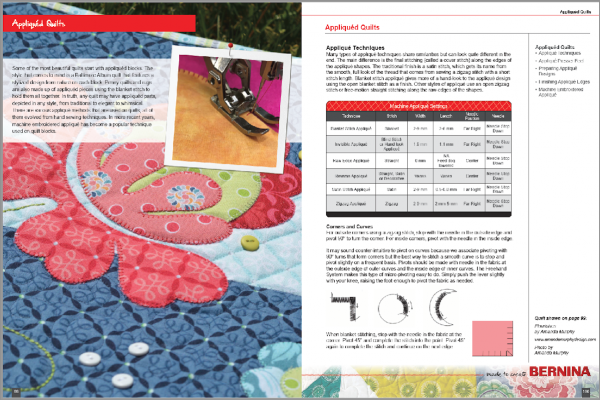 Machine Embroidery Quilting
There's also great information about using your embroidery machine in your quilting process. Quilting in the hoop and covering the quilt from edge to edge with beautifully embroidered stitches, this book will show you how.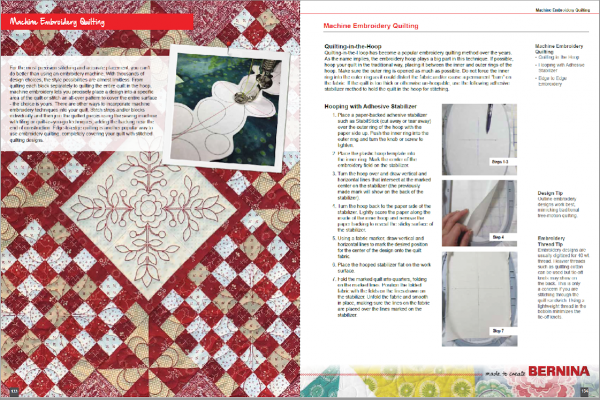 The Big Book of MachineQuilting is available at BERNINA stores and is currently part of a 4-book series that also includes The Big Book of Feet, The Big Book of Machine Embroidery, and The Big Book of Serging.
Learn More About the BERNINA Big Book Series
Techniques

quilting
What you might also like