The Rumors are True! BERNINA is Developing a Long Arm Quilting Machine
Hello, WeAllSew readers – The rumors are true! BERNINA is developing a true long arm product line featuring a 20" model that is suitable for sit-down or frame use and a 24" frame model. For inquiring minds, the image below is an approximation of the machine; below that is a photo of me with a prototype.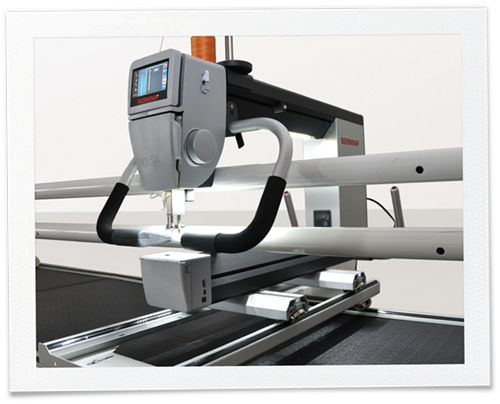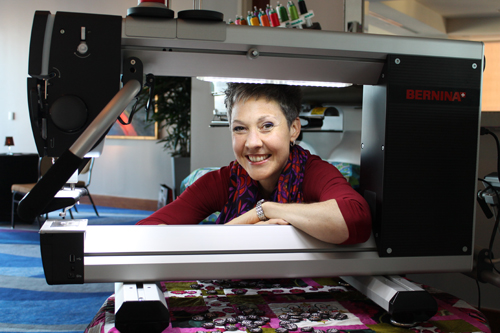 What I heard in Houston is that the unique design and flexibility to program each button on the adjustable handles was impressive. Visitors also let us know that the numerical tension setting control with preset, adjustable settings is going to be a tremendous benefit when quilting with a large variety of thread types.
There was great response to the Sundance Quilt by Amanda Murphy that was on display in the booth. Participating BERNINA stores will be hosting classes based on this quilt. You've seen some of Amanda's other amazing projects and designs here on WeAllSew and in Through the Needle ONLINE magazine.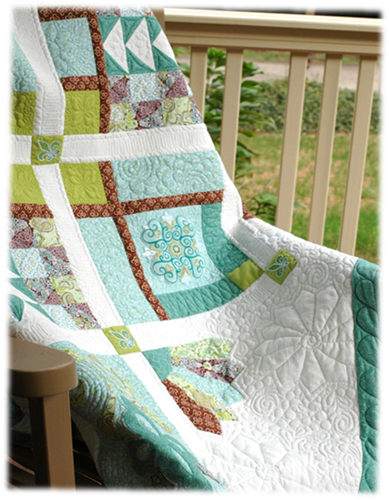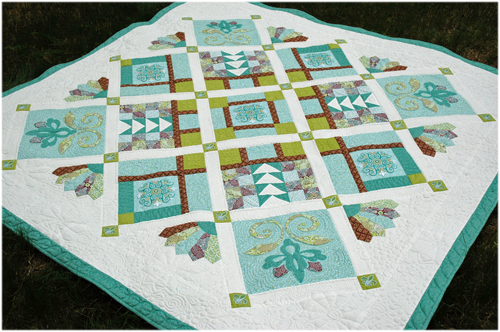 We learned at Houston that you want to know more! Over the next several months I'll keep you updated on the machine's development, along with hints & tips to sharpen your quilting skills. You are invited to follow along with me through the final development of this family of machines. Our next stop will be Steckborn, Switzerland – the home of BERNINA – for product testing.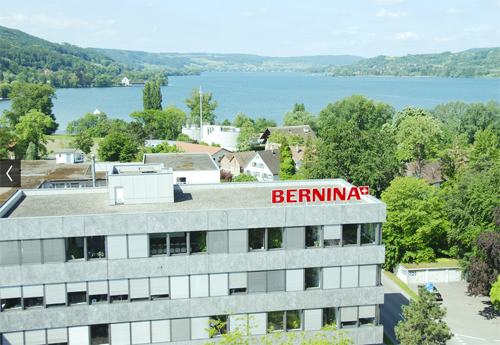 I am looking forward to completing the two quilt tops I recently finished; one for each grandson. I need to spend a little more time planning out the quilting designs – I'm sure many of you can relate! Speaking of the motif selection and quilting process…If you have ever been stymied by the instruction to "quilt as desired," you will enjoy the new "Quilt as Desired" webinar series beginning in January. This series will cover a variety of quilt-finishing techniques and thoughts for making the most of each quilt top. Stay-tuned to WeAllSew or BERNINA eNews for details.
Until next week, Quilt as Desired!
Jennifer
jgigas@berninausa.com
Jennifer Gigas VP Professional Products, BERNINA of America
What you might also like
3 comments on "The Rumors are True! BERNINA is Developing a Long Arm Quilting Machine"