Longarm Quilting Tip: BSR Modes
With 4 choices which one should you use? I hope to help make the decision a little easier. We will just go in order to make life easier.
BSR 1:  I LOVE this mode.  In this mode you set your stitches per inch and also, the RPM of the needle while not moving the machine. This is my preferred mode for free motion feathers and such.  You will never have the dreaded long stitch coming out of points. But how to know which stitch length and RPM to use. That will depend on what you are stitching out. A couple of scenarios…you are stitching an all over design that is not very intricate and you like your stitches average length, set SPI to 10 and your RPM to 500. You are stitching a small pebble fill (manual is best but it can be done on this mode) you will want a small stitch length SPI 16  so your pebbles don't look like squares and RPM of about 450. Now this also depends on how fast you stitch. You have to feel comfortable enough to experiment and see what works best for you.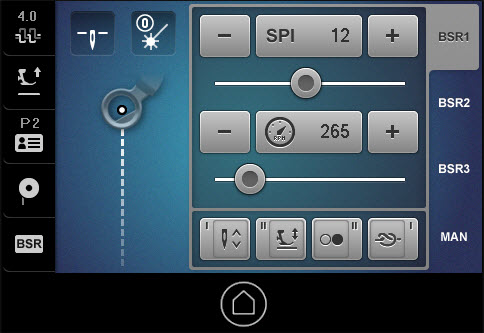 BSR 2:  This mode is the true stitch regulated mode where the needle isn't moving unless you are moving the machine. This mode is great for ruler work because the needle stops when you do, this allows you to change the position of your ruler without turning off the machine. Just use caution not to bump the machine and take stitches you don't want. Ripping out is no fun! This mode is also great for beginners, it allows you to think about where you might want to move to next in your design without having the needle continuing to stitch. If you stitch in one area without moving the machine, you will get a thread breakage.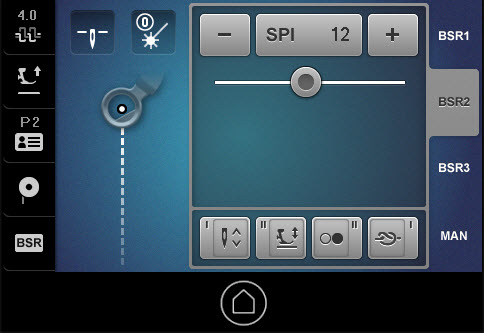 BSR 3:   This is the basting mode. You have choices here as well, 1 stitch per inch, 2 stitches per inch and 4 stitches per inch. I typically will chose 4 stitches per inch when I am basting around the sides of my quilt. However, if the quilt is a "full bodied" quilt, I will use the 1 or 2 stitches per inch as that fullness needs a place to go. If I am basting a quilt for hand quilting, I will use the 4 stitches per inch as well. Then I will baste in a grid type fashion every 2-3 inches. Let's say your quilt is full bodied in the the center and you are doing an all over, sometimes its nice to put in some basting stitches so the fullness is evenly distributed.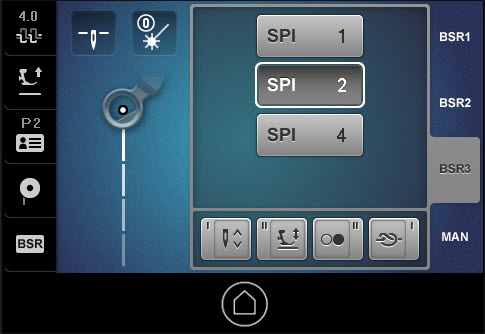 Manual mode: This is the mode that tends to scare the new quilters. There is a time and place for everything and manual mode is great for doing small stippling and pebbling. No one is going to be counting your stitch length on those. LOL I would even suggest you give manual a try for some all over designs. The sound of a Q24 or Q20 in manual mode is dreamy. The default is 1000 which is really fast, so just remember to change that before you hit the start button or you will be surprised.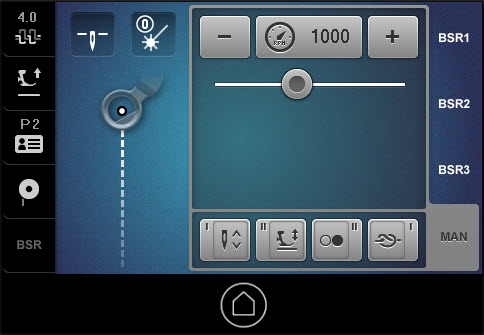 The bottom line on the BSR modes, experiment with all of them to see which you prefer for the different designs you enjoy stitching out. There really is no right or wrong way, just your way.
Difficulty level

Intermediate

Time to Complete

Evening

Seasons

all seasons

Techniques

free-motion quilting, quilting
Used Products
What you might also like
2 comments on "Longarm Quilting Tip: BSR Modes"