Wrap Them in Love is a non-profit organization dedicated to bringing love, warmth and comfort to children all over the world in the form of handmade blankets. The website says, "As we all know, a quilt is a very special thing. It isn't just a blanket; it has been lovingly created by a real person.  A quilter leaves a part of themselves in every quilt they make. The child who receives it will be able to snuggle up in all the love that comes in that quilt."
Maybe you have some unfinished quilt blocks that could easily be made into a child-sized quilt to help a little one in need? Or, maybe you are looking for an excuse to throw a sewing party – and what better way to have fun sewing with friends than inviting them over to each sew a block to add to a charity quilt for a child?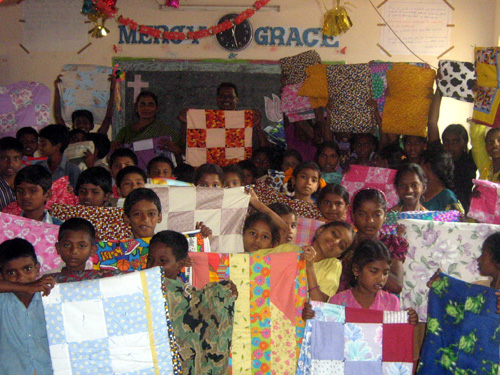 Just think of the difference it can make to a child who will receive your handmade quilt! Need some ideas for making a quick and easy baby quilt? Check out our BERNINA WeAllSew Pinterest board, Sew for Baby to find free baby quilt patterns and more!