Machine Embroidery Challenge with Alison Glass and Finch Sewing Studio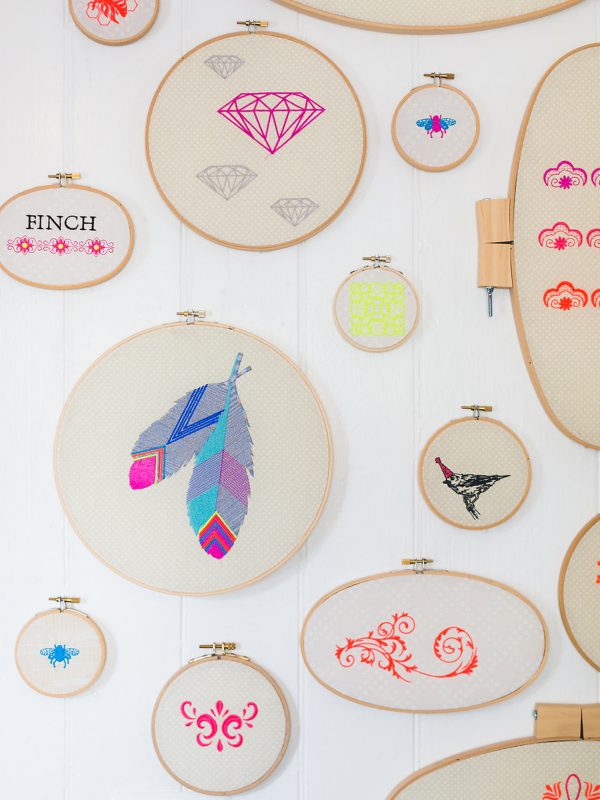 Hello, BERNINA fans! My name is Nicole Morgenthau, and I own Finch Knitting + Sewing Studio in Leesburg, Va. Here at Finch, we recently had the opportunity to host a machine embroidery challenge with BERNINA Spokesperon Alison Glass and BERNINA USA. I hope to tell you a little about our fun event, and how we organized it at Finch.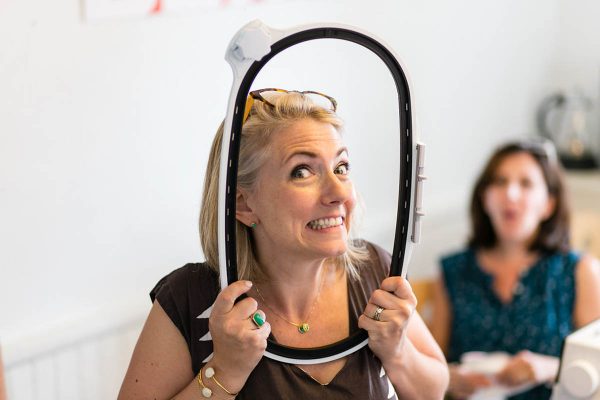 We started by selecting our participants, which was really fun. We thought it was important to invite people who are confident sewists coming from a variety of sewing backgrounds. What they all have in common is a body of work that shows a creative approach to their craft, a desire to learn new things, and a general curiosity and sense of humor! Lastly, our participants had little to no experience with machine embroidery.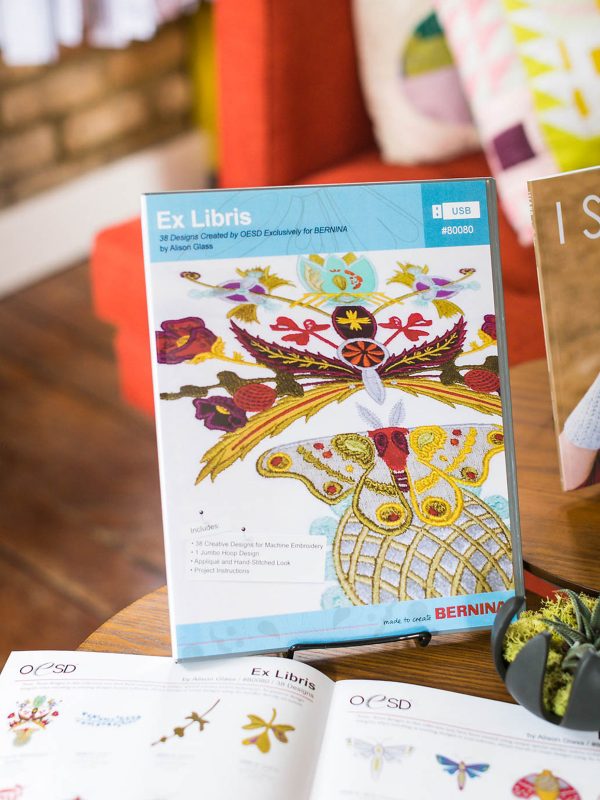 We asked them to make something that included embroidery designs of their choosing from the BERNINA Exclusive Collection Ex Libris by Alison Glass (available through Finch or your local BERNINA store). Each participant had one day to complete the project with the ability to do a little prep work prior to the event.
We started our day with introductions and a brief lesson on machine embroidery.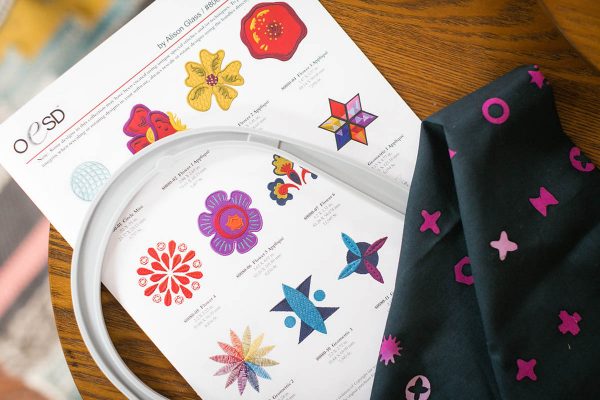 We then toured our supply table. BREWER, OESD, and Alison Glass supplied us with a super fun selection of tools and supplies for taking our embroidered projects to the next level!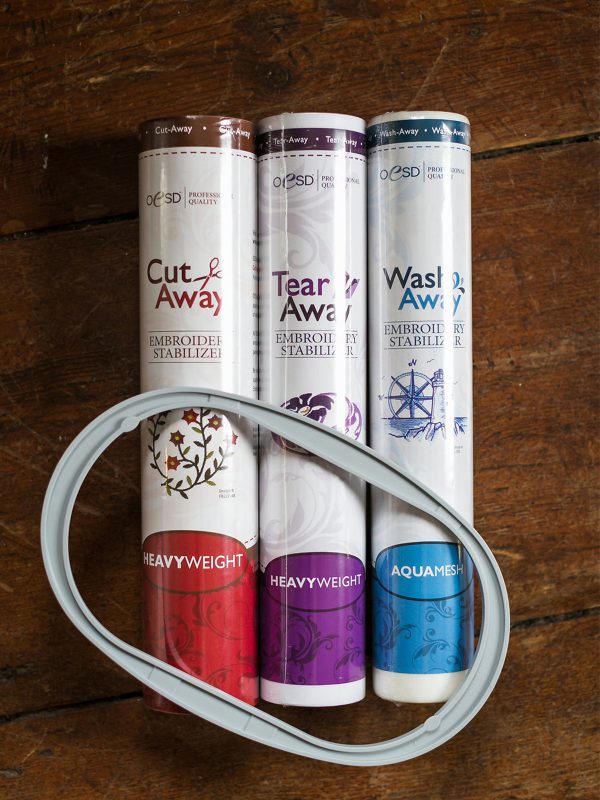 We thought it was a good idea to have one embroidery machine as well as an additional machine for construction per participant. We used the BERNINA 790, BERNINA 770 QE, and BERNINA 580 for all our embroidery needs. The BERNINA 350, BERNINA 560, and BERNINA 740 were used for the sewing construction.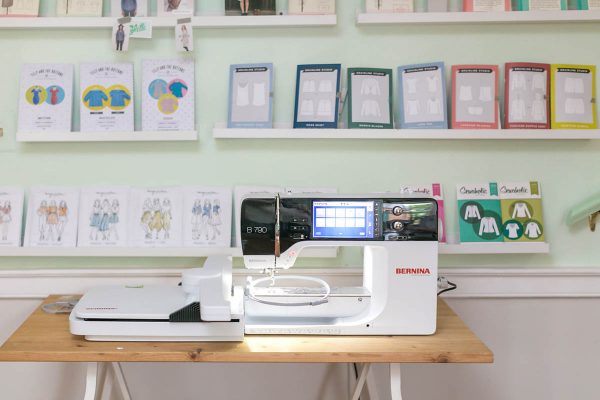 We fed our participants throughout the day (the key to a happy bunch of crafters, I think), and the whole event was quite relaxed. Our machines were set up around the shop so that as our participants sewed our customers were able to see them work, meet Alison, and even inquire about embroidery and embroidery machines.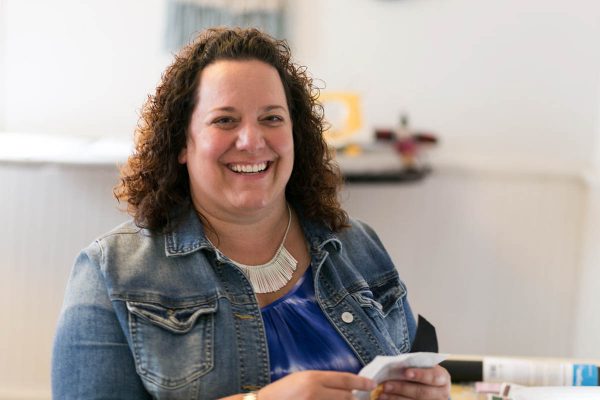 It was striking to see how different each person's vision was. Becky chose to paper piece a fairy's door and embroidered whimsical moth wings and the like to create a play on a pop-up book.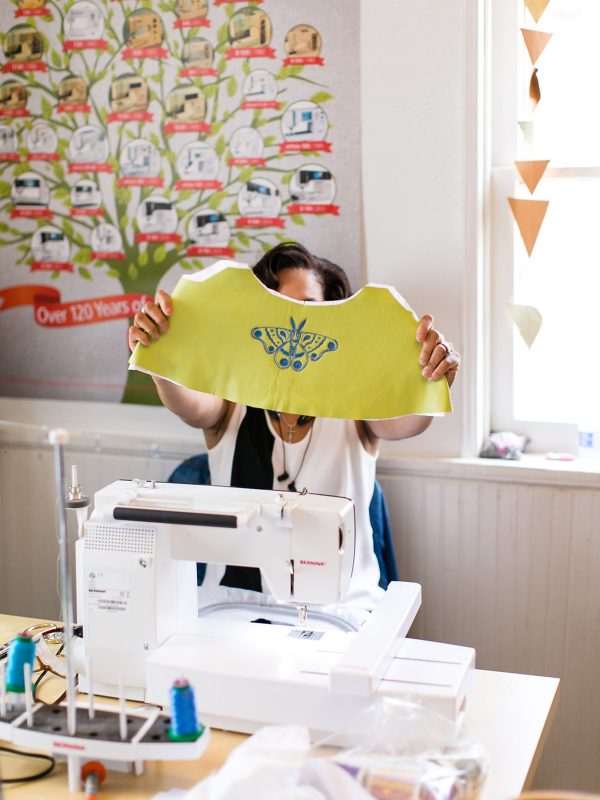 Crystal made a lovely little girls' dress with embroidered leather bodice.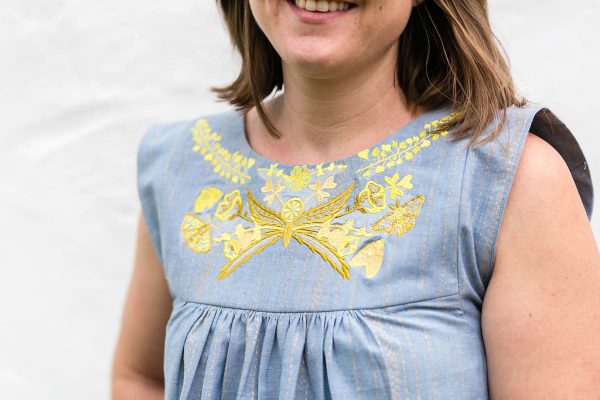 Rachel took inspiration from a heavily hand embroidered tunic from Mexico. Her bib necklace embroidery was applied to the Alice top pattern by Tessuti.
Isabelle pushed herself to try embroidery on a leather bag. She perfectly matched the embroidered leaves to the Alison Glass Handcrafted fabric on the sides. Absolutely gorgeous!
Download the leaf design from the Ex Libris Design Collection by Alison Glass.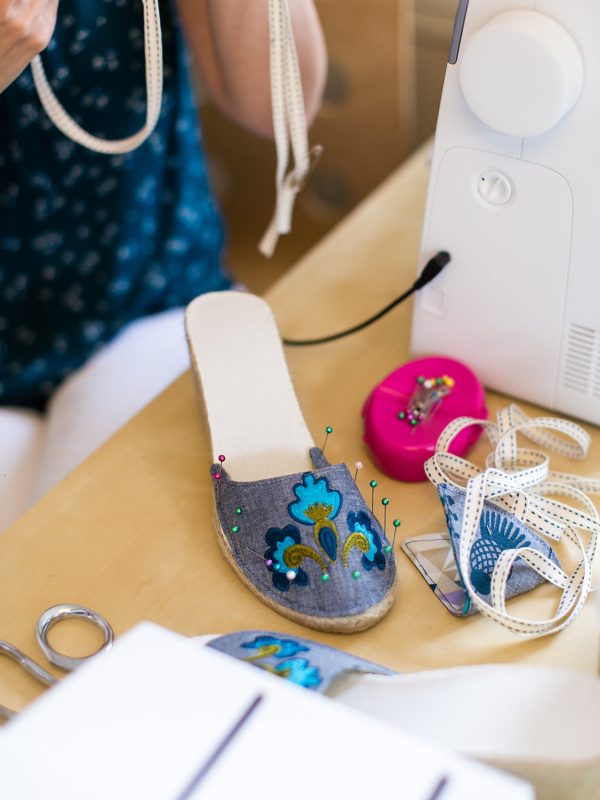 Alex told us how when she was growing up in Puerto Rico, she used to go pick out a new pair of espadrilles every August before school started. So naturally, she made these amazing espadrilles.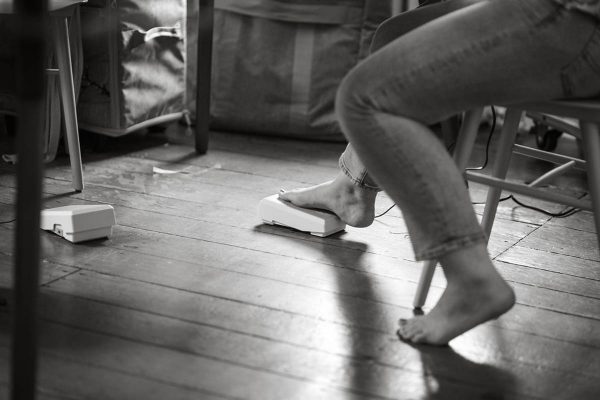 This event was a great way to expose people to a collection of fresh, modern embroidery samples, and create some of our favorite pieces in the store!
Special thanks to Alison Glass, Brewer, and OESD for collaborating with us on this project.
Techniques

embroidery
What you might also like
6 comments on "Machine Embroidery Challenge with Alison Glass and Finch Sewing Studio"