Silhoucat Quilt-Along with LUKE Haynes, Part 2
Now that the top is pieced, we are ready for the silhouette appliqué! Want to join us? Great—click over to Part 1 to get started!
I have designed a cat silhouette for you to use, BUT I will now encourage you to go make your own. Make your cat or dog or spouse or fish or a nice pizza. This is a place for you to add your own thing.
Some good ways of doing this are to take a good picture where your subject is backlit (the light is behind them like near a window or in front of a lamp) and then trace around that image. You can print it out as big as you want, one piece at a time or just freehand draw it on a large piece of paper grocery bag or tracing paper or whatever large paper you have lying around. The pizza you can lay out on a white counter or tray to take a picture. Or you can Google a silhouette of anything like "dog silhouette" or "wine glass silhouette", it's up to you.
So let's learn the method using the cat I provided for ease of reference, but you can use whatever you created. You may want to make one like this, and then add your own on a second quilt once you are confident on the method.
Print out the cat silhouette using the two PDF files provided with this Quilt-Along.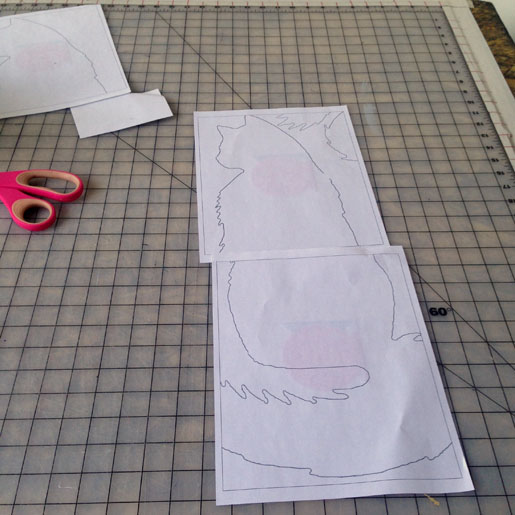 Cut out the pieces and tape them together.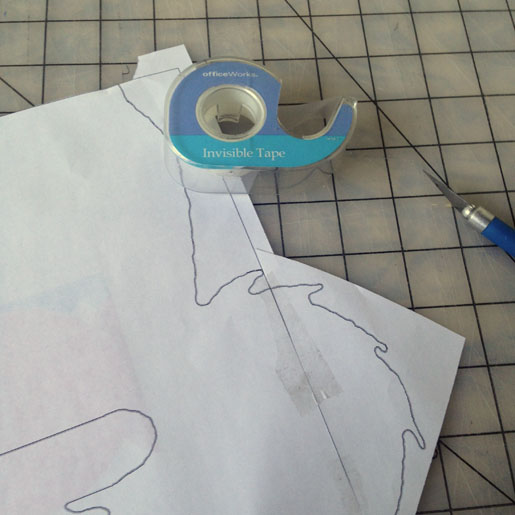 Grab a very dark fabric and lay the silhouette template on the fabric.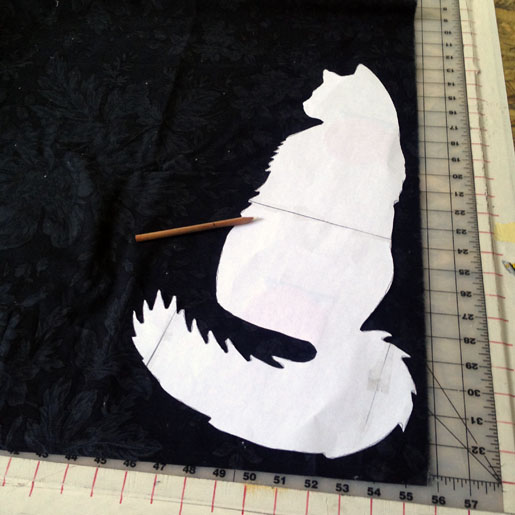 Trace around it with a pencil that will show up on the dark fabric. A white charcoal pencil does a good job.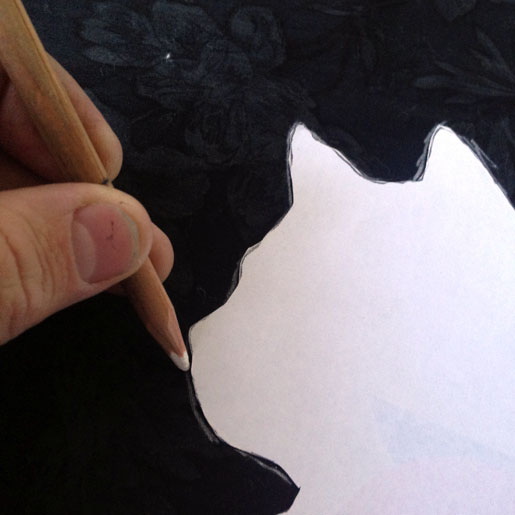 Make sure it looks like what you are trying to make.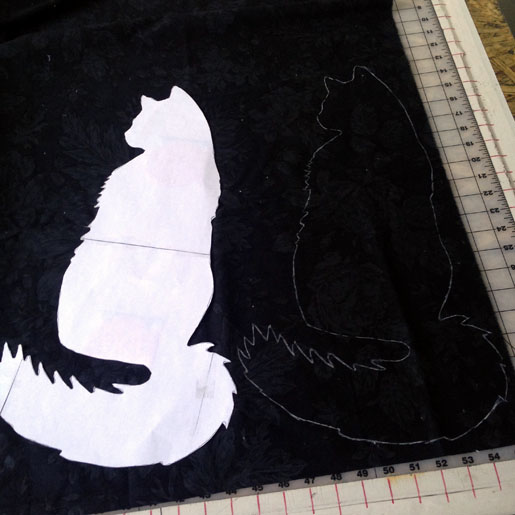 Then cut it out! I use an X-acto knife, but you can use scissors or a blow-torch or your teeth as you see fit.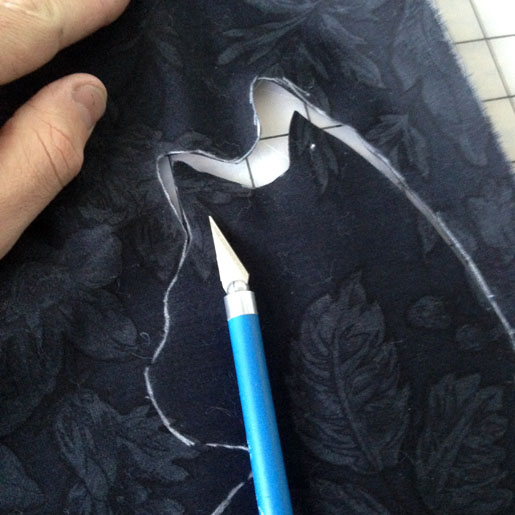 Lay out your little buddy on the background for positioning.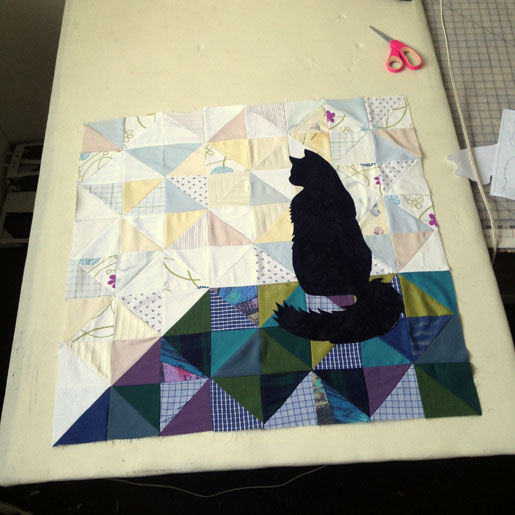 Then glue that sucker down!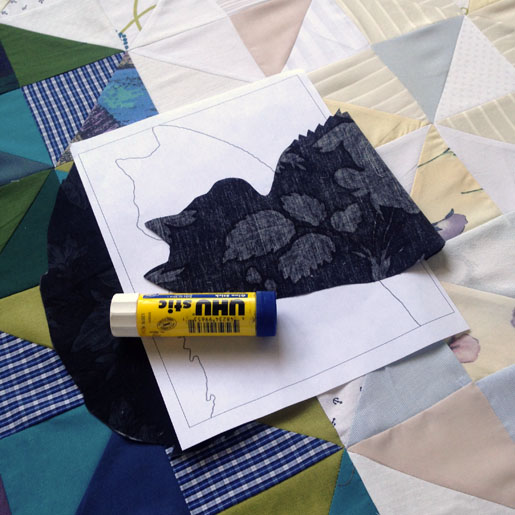 Make sure you use acid-free glue for this, or it will degrade over time.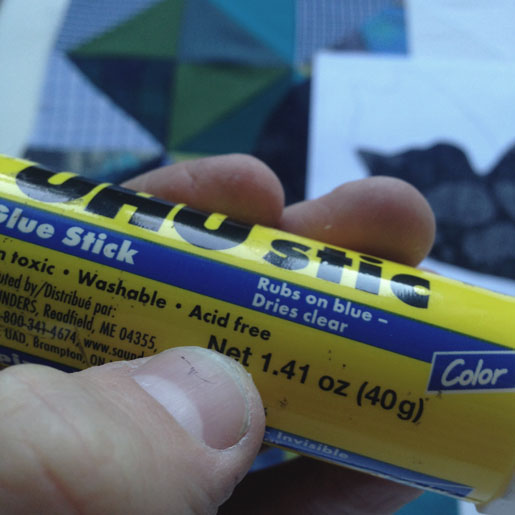 Now it's ready to finish/quilt.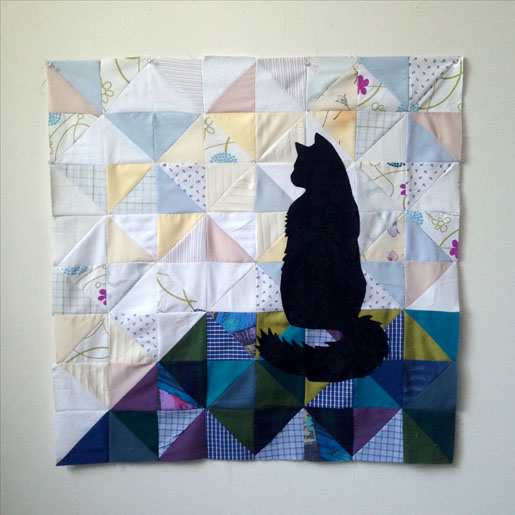 Difficulty level

Beginner

Projects

art, home décor

Techniques

quilting
What you might also like
2 comments on "Silhoucat Quilt-Along with LUKE Haynes, Part 2"