Hand Embroidery + Decorative Machine Stitches = Awesome Embellishment!
Who says hand- and machine-stitching can't play nicely together? Here's quilt artist Laura Wasilowski to share some tips and show how she combined both techniques in her Blue Note quilt. – Jo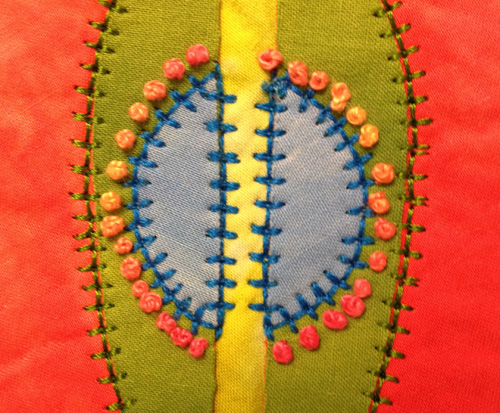 Do you ever have a sudden idea that you must try out immediately on the sewing machine? Such was my idea of combining hand embroidery stitches with decorative stitches on my BERNINA 750 QE. While constructing my fused quilt, Blue Note, I realized it needed more detail and a more textural surface.
Detail and texture on a quilt's surface help engage the viewer. The added interest of decorative machine stitches is just the ticket to draw that attention. Playing with the various options on my BERNINA, I chose two stitches from the Quilting Stitches menu. My favorites were #1353 and that old standby, #1330, the buttonhole stitch. With Open Embroidery Foot #20, I was off and running.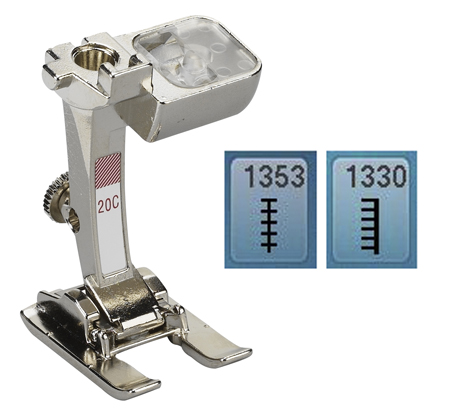 The edge of each shape in Blue Note was embellished with a decorative stitch. And later, hand stitched French Knots were placed around various dots or "notes" in the design. By combining both hand and machine decorative stitches, the quilt came to life. And I can hardly wait to start the next one!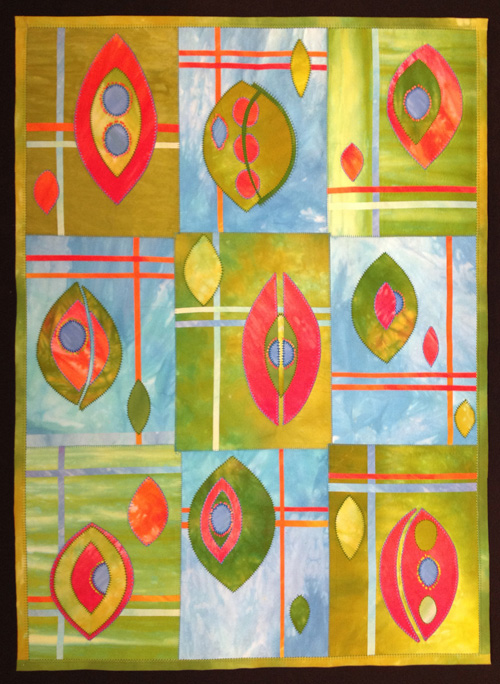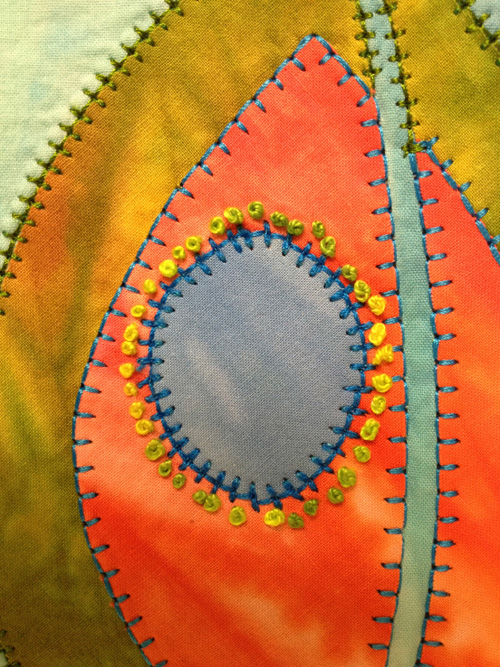 Would you like to learn more of Laura's hand-stitching techniques? Check out her Craftsy class, Hand-Stitched Collage Quilts.
Projects

art

Techniques

quilting
What you might also like
5 comments on "Hand Embroidery + Decorative Machine Stitches = Awesome Embellishment!"