Endless Embroidery and Imported Stitches

February 9, 2010
Susan Fears
Tips for working with Endless Embroidery and Importing Stitches on the BERNINA 830:
Use the Pattern Repeat function to set the number of patterns prior to moving to the embroidery screen. The entire stitch combination will act as one unit and becomes easier to manipulate. However, the original set cannot be taken apart again.
In the sewing screen, select stitch #501. Set Pattern Repeat at 3.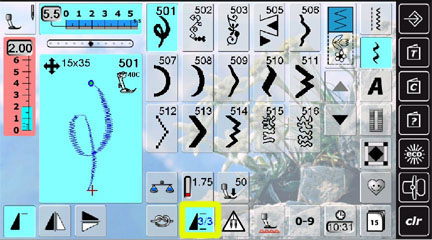 Touch the embroidery module icon. The pattern thumbnail shows the 3-repeat pattern.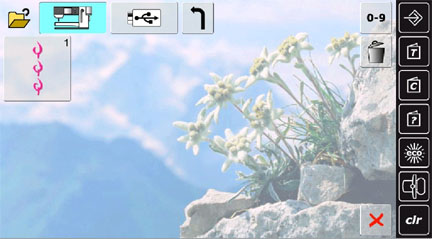 Select the pattern just created from the My Designs folder.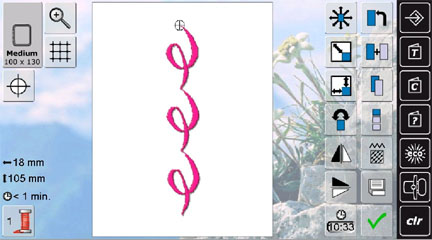 When selected, select the Oval Hoop and set the hoop to fill with 2 patterns.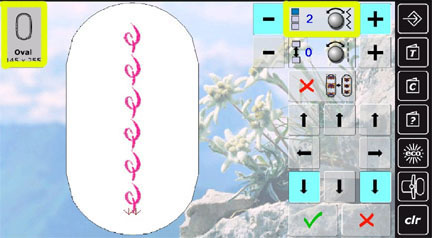 What you might also like