Tags and Name-Tape With Lettering Stitches
If you have lettering included in the stitches on your sewing machine along with the Memory feature, you can quickly create custom tags and name-tape with ribbons or trims. Today I'm stitching out some name tape to mark my rulers, rotary cutters and other tools and notions for an upcoming retreat. I followed the directions in the instruction manual for entering characters into the Memory. I made sure to enter about 5 blank spaces at the end of the design (so there will be space between each stitchout of my name).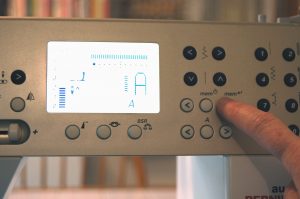 Then I used a sturdy piece of ribbon or trim, like grosgrain ribbon or twill tape, and stitched out the design along the whole length of the ribbon.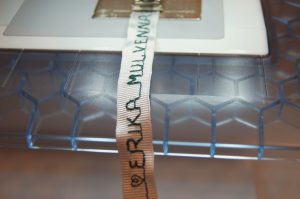 And I ended up with plenty of name-tape ready to cut and tie onto my tools and notions!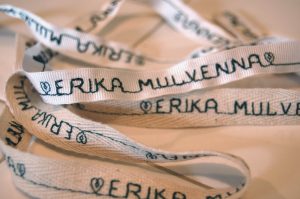 Here are a few other great uses for this technique, and you might even come up with a few ideas of your own!
Make custom labels to sew into the seams of your sewing projects and gifts.
Use to create clothing labels for a family member or loved one in a nursing home or other assisted care facility.
Add decorative stitched labels to your children's coats, hats, and scarves for identification instead of using your child's full name.
Create a custom message and use the ribbon to tie up a gift.
Techniques

sewing
What you might also like
One comment on "Tags and Name-Tape With Lettering Stitches"