Paintstik T-Shirt Upcycle
Here's an idea from Carol Nunns:
How do you breathe new life into a t-shirt that's been around the block a few times? Start with Paintstiks, yarn, a little painter's or artist's tape, and a #43 free-motion couching foot!
I really wanted to work with Paintstiks and stencils, but no matter how high or low I searched, I could not find stencils that seemed to be simple enough. Many are designed for wall borders or have tiny crevices that I thought would be difficult to use. So I finally just used some painter's tape to section off rectangles in pleasing sizes. Next, I tore a few pieces of paper and used the torn paper as stencils, layering the colors one at a time from the top of the rectangle down. This is a technique that is reminiscent of the old days of photography…when photos were processed in a lab, not on a computer! We would layer torn paper, move it around on blank photo paper causing varying levels of exposure. It creates an abstract landscape.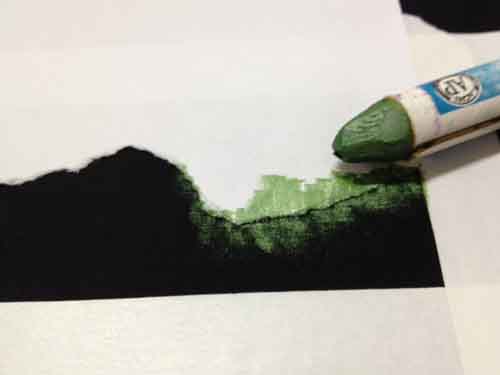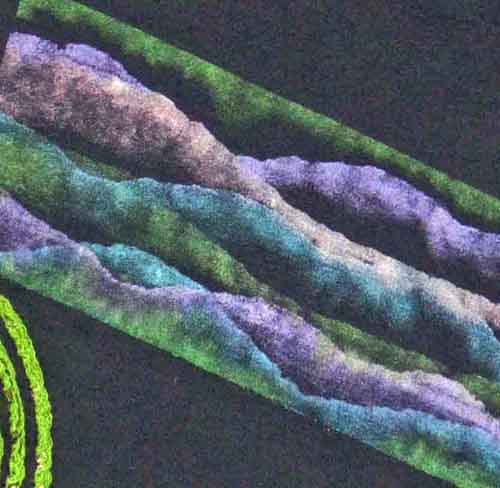 While I was working with the paintstiks, my 9-year-old son – who is normally engrossed in video games and cartoons — came by, watched for a few minutes, then asked if he could play too. I showed him what I was doing, and he joined in the fun! It's an incredibly easy technique that's almost impossible to get wrong.
The couched spirals were embroidered using BERNINA Embroidery Software 6, along with the #43 free motion couching foot. The spiral is created in Art Canvas and then digitized using a feather stitch using techniques I learned from Amanda Whitlatch's Software Sampler class. And voila! This favorite boring t-shirt is transformed into a one- of- a-kind original.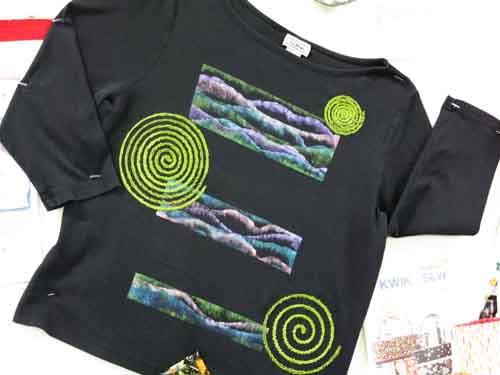 Projects

fashion, shirts

Techniques

embroidery
What you might also like
One comment on "Paintstik T-Shirt Upcycle"