Modern Monogram with BERNINA Toolbox Software
Monograms are a classic way to add a personal touch to your textiles, whether it's home accessories or staples in your wardrobe. Monogramming can also provide a thoughtful, personal touch to gifts. Traditionally, they might be ornate with script fonts and lots of flourishes. It's time to rethink the monogram! They can also be clean and modern additions to subtly personalize something for yourself or for others.
Machine embroidery is a fairly new sewing skill for me; I love using Toolbox to set up my designs. It's simple to navigate and helps me rework designs exactly how I want them. I can edit designs I purchase, add lettering, or create new designs with motifs from the Toolbox library. I've used the Monogram module to personalize this project.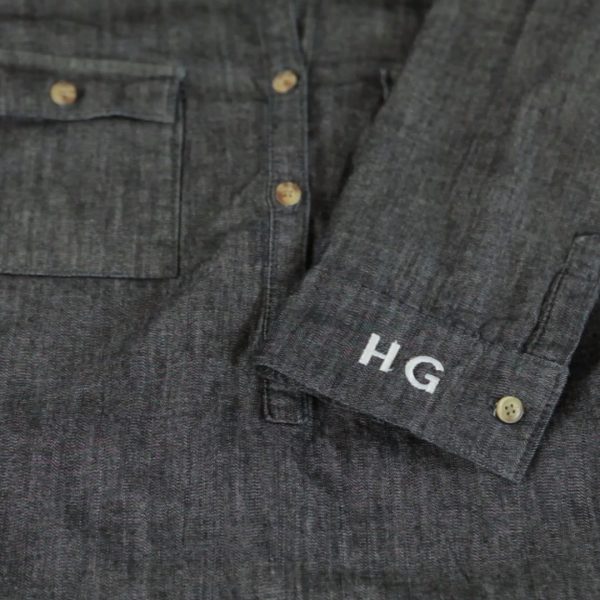 Materials to Add Monogram to a Shirt Cuff
How to add monogram to a shirt cuff
Step 1. Setup your design
Start by opening up Toolbox and creating a new file. When you create and name this file, Toolbox saves it automatically and will continue to save as you build and make changes to your design.
Select the Monogram module. On the right side of the screen, a toolbar will appear for editing your monogram. Choose the typeface and number of letters you'd like from the scrolling menu. For my shirt, I'm using a Micro Block 2-letter monogram. Change the AB example to your own initials. I want my monogram pretty small so I'm adjusting the size down to 0.7" tall.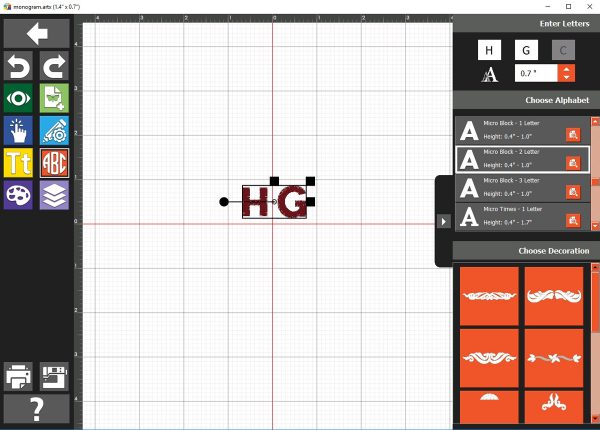 Next, change the thread color of your design. I will stitch mine in a light grey so I'm changing the thread color in the design file to my Isacord choice #0124 Fieldstone. This change can be made in the machine as well but I find it easier to do in Toolbox.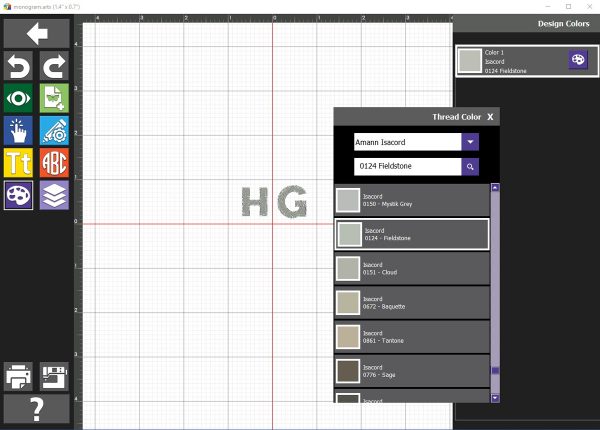 Step 2. Save and export
When you've got your monogram exactly how you want it, you'll need to export it so it's usable. For BERNINA machines, we'll be saving to a USB drive in the .exp format.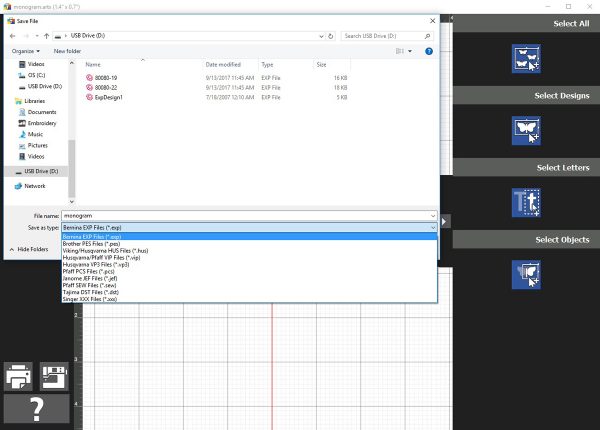 Step 3. Mark for placement
Time to decide where you want to place your monogram! Use washi tape to create guidelines to align your design to. I'm creating a guide across the bottom edge of the cuff and a measured distance away from the buttonhole (the width of my washi tape, about 1/2″) to make sure my monogram is placed neatly.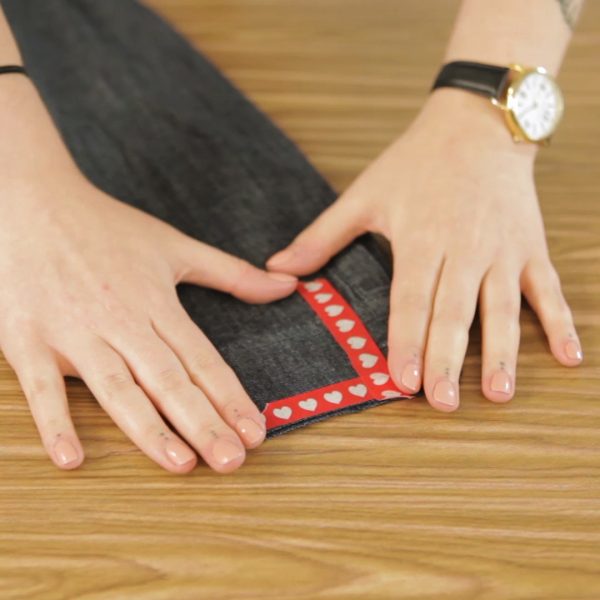 Step 4. Hoop the cuff
Because a shirt cuff is a tricky spot to embroider on, using the right stabilizer is going to be a huge help on this project. Start by hooping a piece of OESD Stabil Stick Tear Away stabilizer with the glossy paper side up. This stabilizer is perfect for projects of odd sizes and shapes that are difficult or impossible to hoop on their own.
Next, score the top paper around the inner perimeter of the embroidery hoop. Use a light touch and be careful not to cut all the way through the stabilizer!
Carefully remove the paper to expose the sticky surface of the stabilizer. Press the unbuttoned cuff on the tacky surface and smooth into place.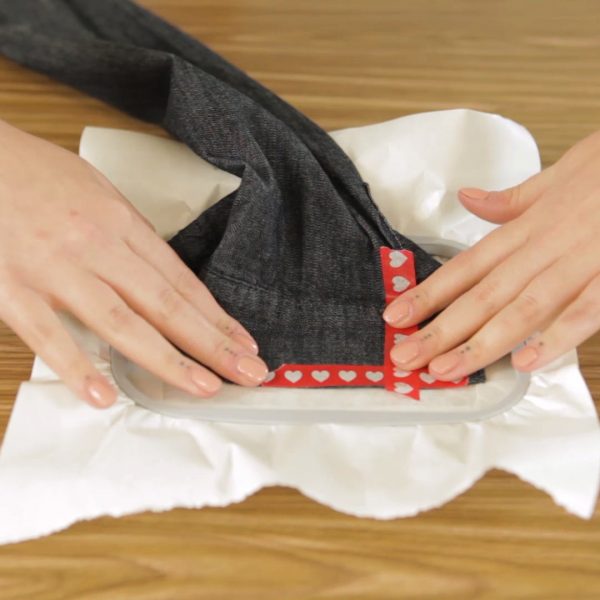 Step 5. Prepare for stitch out
Now, to get the design perfectly aligned with the washi tape guides on the cuff, use Pinpoint Placement. The first point I want to align is the corner where our marked lines meet. The second point I'll use is either of the others along the bottom edge to make sure things are straight.
Open your monogram design in the machine and let's get it ready to stitch! Because of how I've hooped my cuffs, I'm going to rotate the design 90 degrees counter-clockwise.
Step 6. Let it stitch!
The only step left is to stitch it out! The joy of these small monograms is that they take almost no time to embroider. Repeat steps four through six for the other cuff.
Difficulty level

Beginner

Time to Complete

Evening

Used Material

embroidery thread, OESD StabilStick Stabilizer, Toolbox software, washi tape

Projects

fashion, shirts

Seasons

all seasons

Techniques

embroidery, shirt embellishment
What you might also like