Adding Decorative Stitches to Jeans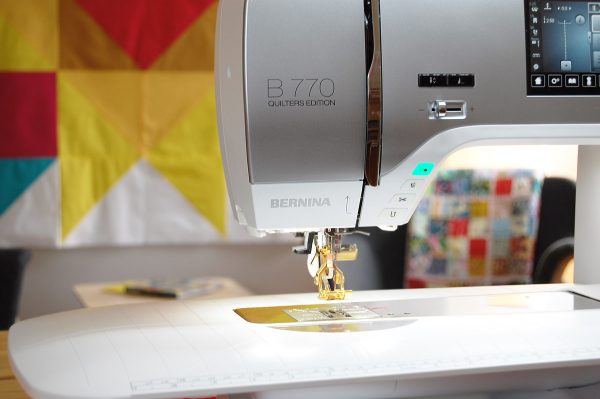 The Reverse pattern foot #1D used in conjunction with Dual Feed is a great, all-purpose foot; I use it for mending, sewing pillows or garments where I need to use a zig-zag in conjunction with straight stitching, and for sewing simple decorative stitches. Here's a quick tip for adding a bit of decorative stitching to the back of jeans, a little personal touch my daughter really loves.
Flip the foot over and run your finger across the bottom of the foot and you can feel how smooth it is! Also, check out that indentation to the front and back of the needle. The Swiss engineers at BERNINA designed this foot to help accommodate the forward and backward motion of decorative stitches with the smooth, flat sole and slight indentation to allow the stitching of thread patterns that move back-and-forth while sewing.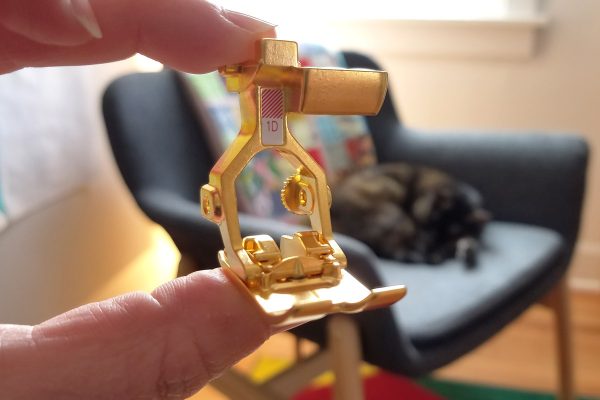 You may have notice that my #1D foot is gold! Have you heard that 2018 marks the 125th Golden Anniversary of the BERNINA company? To help celebrate the special occasion, BERNINA sent me a beautiful golden Reverse pattern foot #1D to use with my B 770 QE!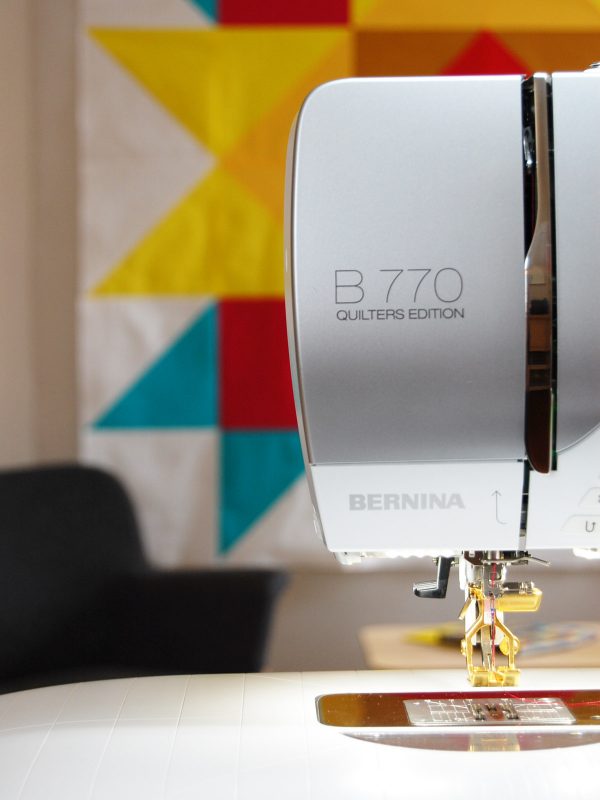 This  gold Reverse pattern foot #1D is only a limited edition made just for creative BERNINA peeps like Ambassadors. The great news for all of you WeAllSew readers is that BERNINA is currently producing a very special, limited edition golden BERNINA 125th Anniversary foot #1 that will be available for you to purchase! This golden Reverse pattern #1 foot is a universal foot that will fit most of the current BERNINA machines—so be sure to keep in touch with your BERNINA store to find out about ordering one, and take home your own bit of BERNINA gold!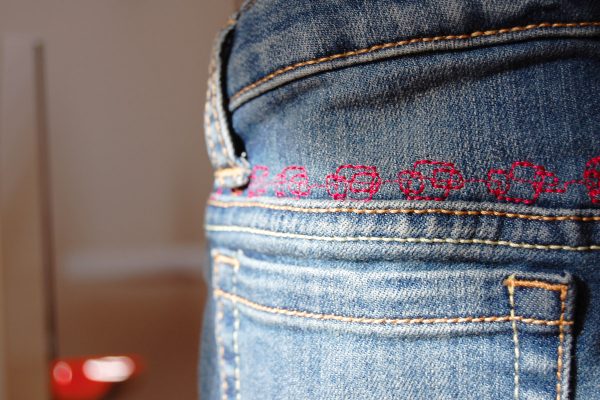 The first step in adding some decorative stitches to my kiddo's new pair of jeans is to select the perfect stitch. We scroll through all the decorative stitch folders on the B 770 QE, and together we pick a nice, open decorative stitch. The open stitches work better than dense, tightly packed stitches (the decorative stitches that look like satin stitch).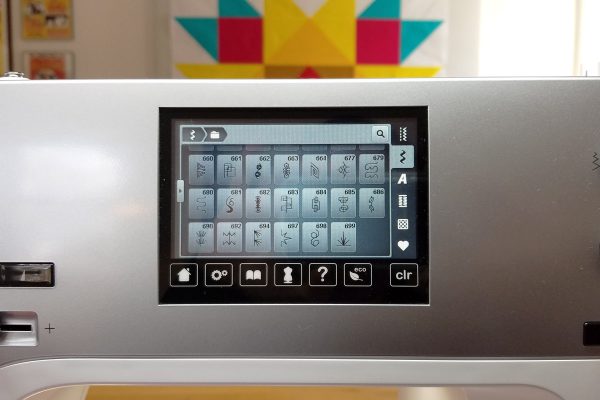 We selected stitch #684 for the jeans, and of course my kiddo picked out a bright pink Isacord thread (pink = her favorite color!). I use Isacord polyester embroidery thread for decorative stitches on these jeans because the polyester is strong and really stands up to multiple washings. I run the decorative stitching right on top of the seam above the pockets, removing the bottom of the belt loops to make room for the foot.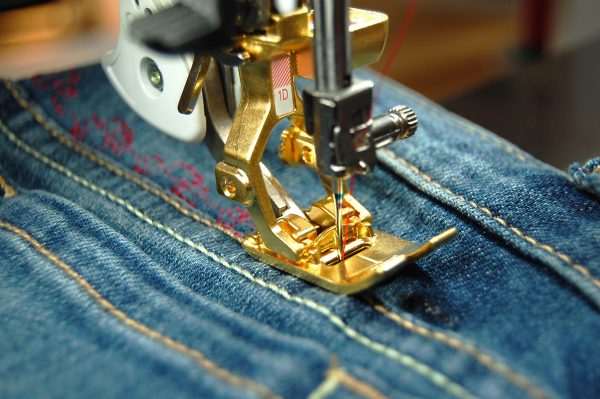 Here you can see I've folded the belt loop out of the way of the foot while adding the decorative stitching.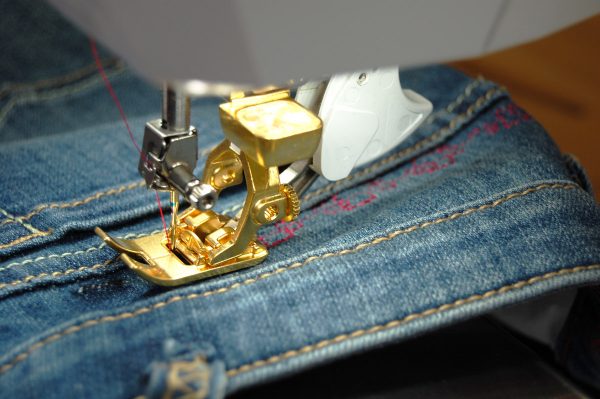 After completing the stitching, I change thread colors and reattach the belt loops over the decorative stitching.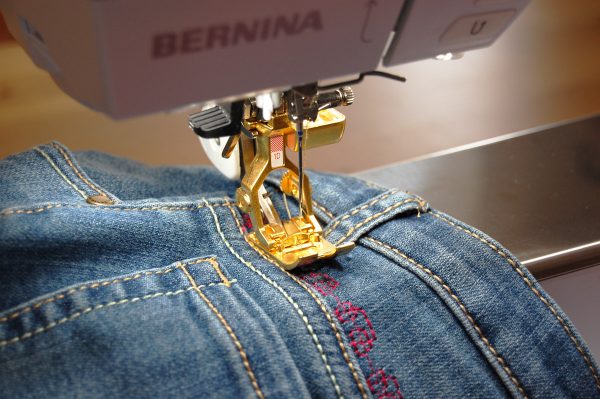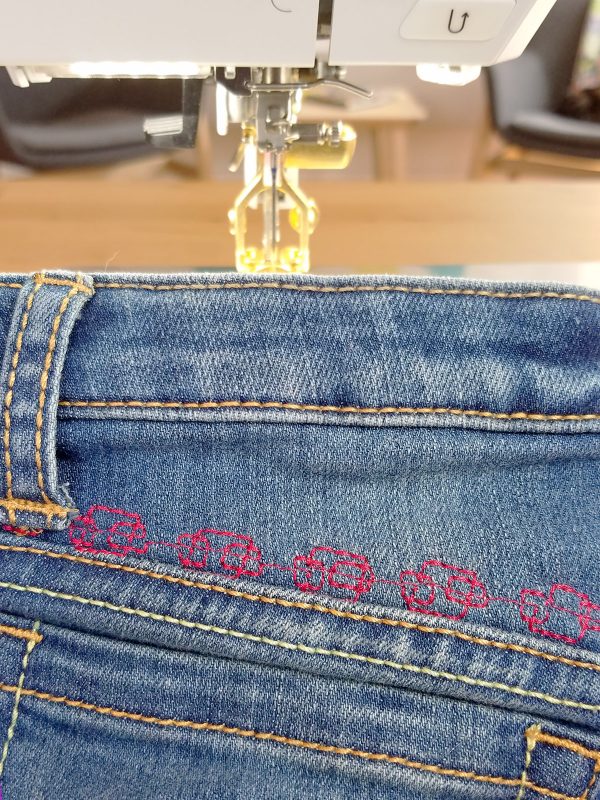 The finished product is a small touch, just a little extra bit of color and decoration.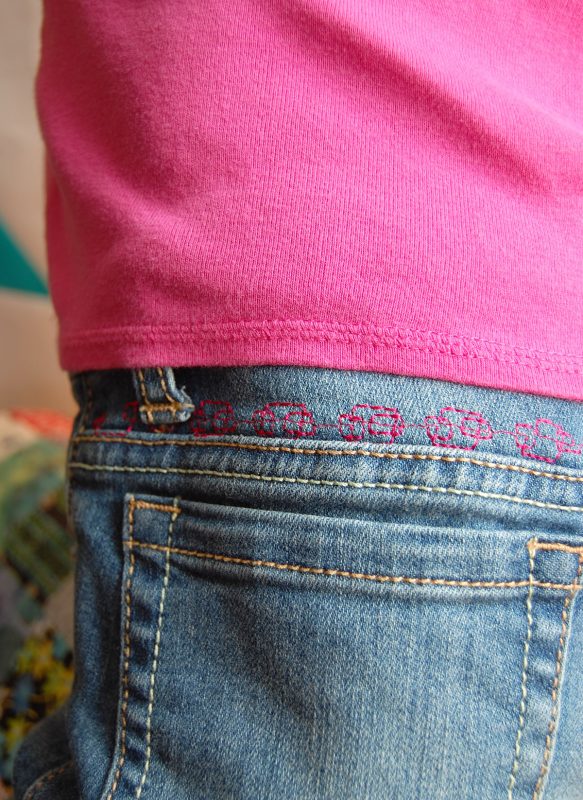 Difficulty level

Beginner

Time to Complete

Evening

Used Material

Jeans, thread

Projects

fashion

Seasons

all seasons, fall, Spring, Summer, Winter

Techniques

decorative stitches
Used Products
What you might also like
One comment on "Adding Decorative Stitches to Jeans"