No More Jump Stitches in Embroidery with the BERNINA 700
Say Goodbye to jump stitches with the BERNINA 700! Plus, Free Love Heart Embroidery Design!
Hello! I'm Lisa Archer, BERNINA Brand Ambassador and Owner of Pickle Pie Designs. I recently added a BERNINA 700 embroidery-only machine to my studio and I'm in love! This amazing machine is designed with an embroidery enthusiast's most-wanted features in mind.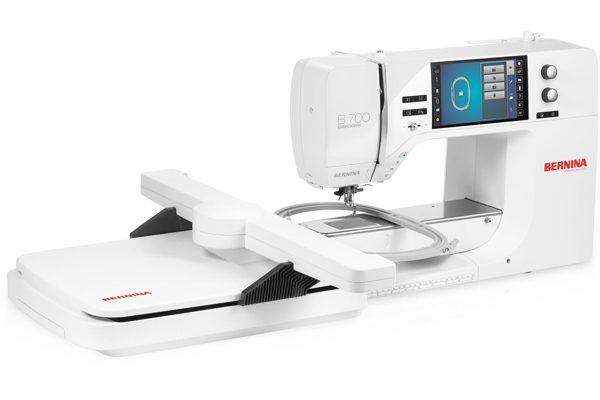 One of my favorite features is the ability to cut jump stitches. When activated, your BERNINA 700 will automatically cut every single jump stitch in your design, saving you tons of time. Think about how long it takes to neatly trim off jump threads in designs. Even when you do spend the time trimming jump threads, it can be difficult to trim off the entire jump stitch cleanly, and you get tiny threads sticking up because you can't get close enough, even with sharp snips.
To demonstrate this wonderful feature, I created an embroidery design in my BERNINA Embroidery Software with a candlewicking border. Normally, I would have to trim each little jump stitch between the candlewicking stitches. Count how many there are… 39! It would take quite a while and a lot of precision cutting to get them all. What a pain!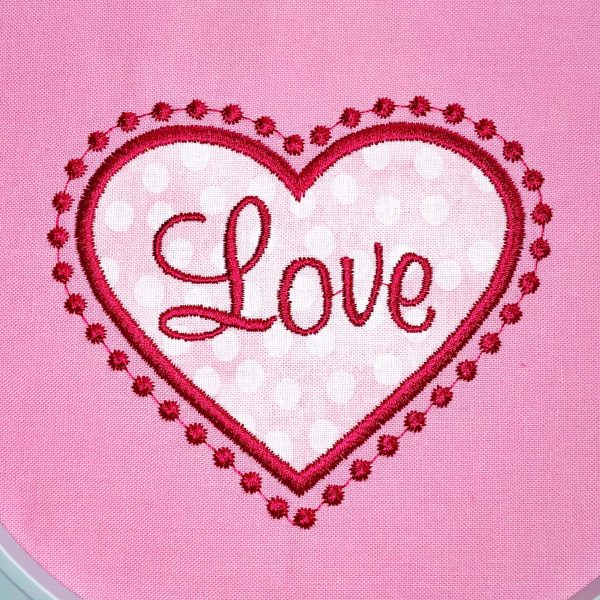 Fortunately, there's an easy solution; with a few easy button clicks, you can program your BERNINA 700 to trim every little jump stitch! Let me show you how,
Step 1: On the screen of your BERNINA 700, touch the Gear iconStep 2: Touch the Hoop icon
Step 3: Touch the Scissor icon
Step 4:
The last icon on the screen shows the setting for jump stitch cutting. Touch the minus button until it reaches setting 0. This will tell your machine to cut each jump stitch no matter what the jump stitch length.
Step 5: Hit the x in the top right corner to close the window
Next, stitch out your design and watch as the machine trims each jump stitch as it goes.
Let's have a look at my stitch out after setting up the jump stitch cutting feature.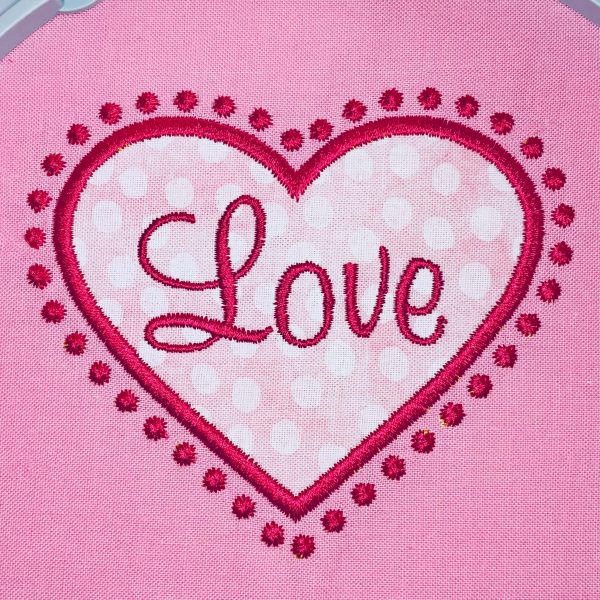 I saved 15 minutes that I would have spent trimming all of those tiny jump stitches! Think of all of the times you've spent on jump stitches and how amazing it will be to save time on your next embroidery project!
Download this free design and comment below to let me know if you try it on your BERNINA 700 embroidery-only machine, or if this embroidery must-have is on your wish list!
Difficulty level

Beginner

Time to Complete

Evening

Used Material

cotton fabric, Isacord embroidery thread, stabilizer

Seasons

all seasons, Love Heart

Techniques

embroidery
Used Products
What you might also like
19 comments on "No More Jump Stitches in Embroidery with the BERNINA 700"